This post and giveaway were made possible by iConnect and Buddig. I was compensated for my participation in this campaign, but all opinions are 100% mine.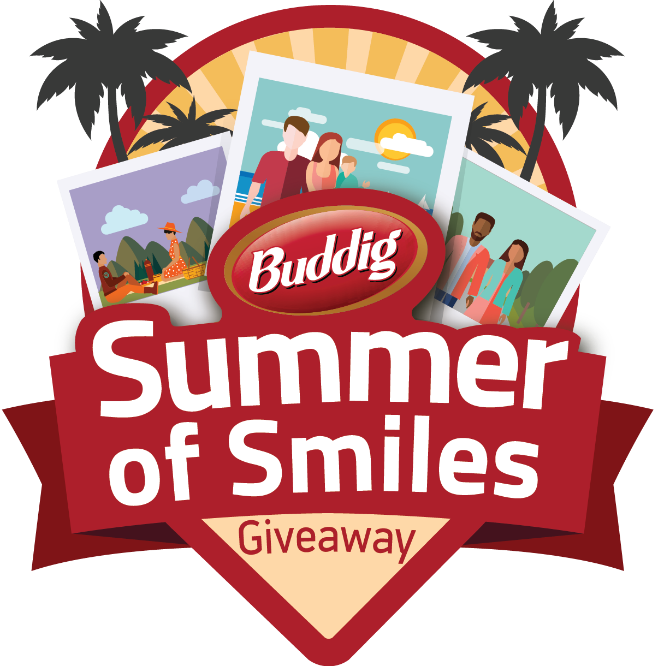 Over the summer I've tried a lot of creative lunches for my kids and I've shared a few of them with you already here and here.  Today's idea incorporates one of my kid's favorite food items…the tortilla.  I love tortilla as much as the next person but my kids have a unhealthy fascination with this bread product.  They would eat it as a snack all day long if I let them.  Just this morning I caught my daughter sneaking a tortilla from the fridge this morning to eat with her breakfast. (Who does that? lol)
Not only does this lunch include their favorite things tortilla, Buddig Premium Deli meat, blueberries, Craisins, and peanuts but it's also fabulous because the kids can make their own lunch themselves!  My kids still need a little supervision, especially with the cutting part, but it's exciting to watch them make their own creations.  I've watched this time and time again, when my daughter helps prepare a meal she seems to takes ownership of it and will eat it better than if I prepared it myself.
This creation is a smiley face.  The sandwich sushi rolls are the eyes and nose.  The blueberries and Craisins make up the smile.  The peanuts make the hair.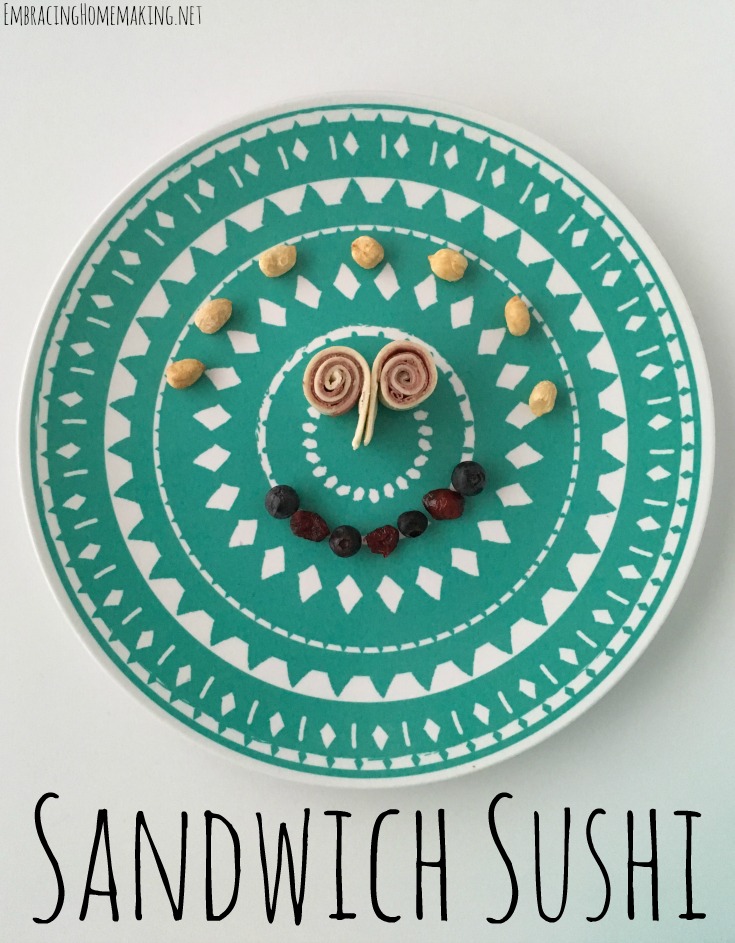 Check out our amateur stop action how to video:
Totally doable and fun, right?  Spinach leaves or lettuce could easily be added as ears.  Ranch dressing could be earrings.  The sky is the limit!
Summer of Smiles:
Buddig not only makes great tasting and affordable lunch meat but they're offering a fun contest this summer.  The summer of smiles! ?  There are so many reasons this time of year that make us smile – warm weather, sunny days, picnic lunches, family vacations & more.  Consumers are asked to post a picture of their family enjoying summer and flashing their biggest smiles on Facebook using the #BuddigSmiles.
Every week from June 16 – August 18 Buddig will randomly select 12 entries to receive a $25 American Express gift card – that's 108 total winners and a whole lot of smiles! ?