This post was sponsored by Michael Angelo's but my opinions are my own.
Finding a wholesome meal when things are busy is tough. You can find one easily though with Michael Angelo's frozen meals.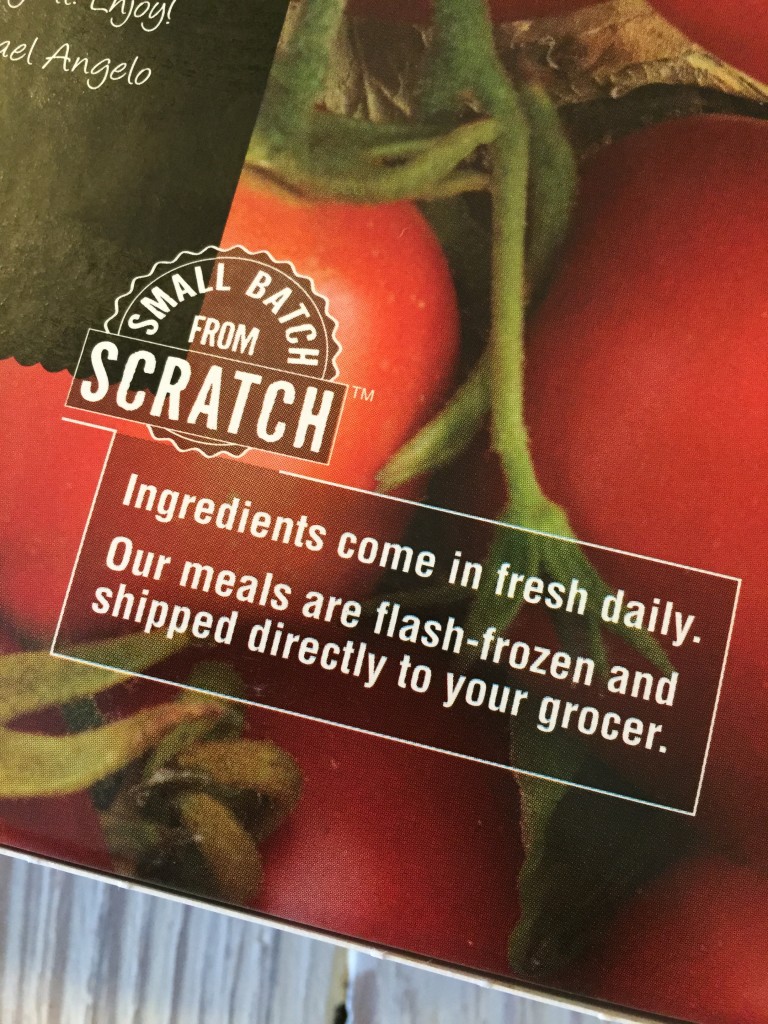 Some healthy foods are difficult to find because they're only sold at health food stores or special brand stores. It's different with Michael Angelo's products. They are available at many different, normal stores, even Wal-Mart! I love that added convenience. You can see what stores near you carry the product with their website's store locator.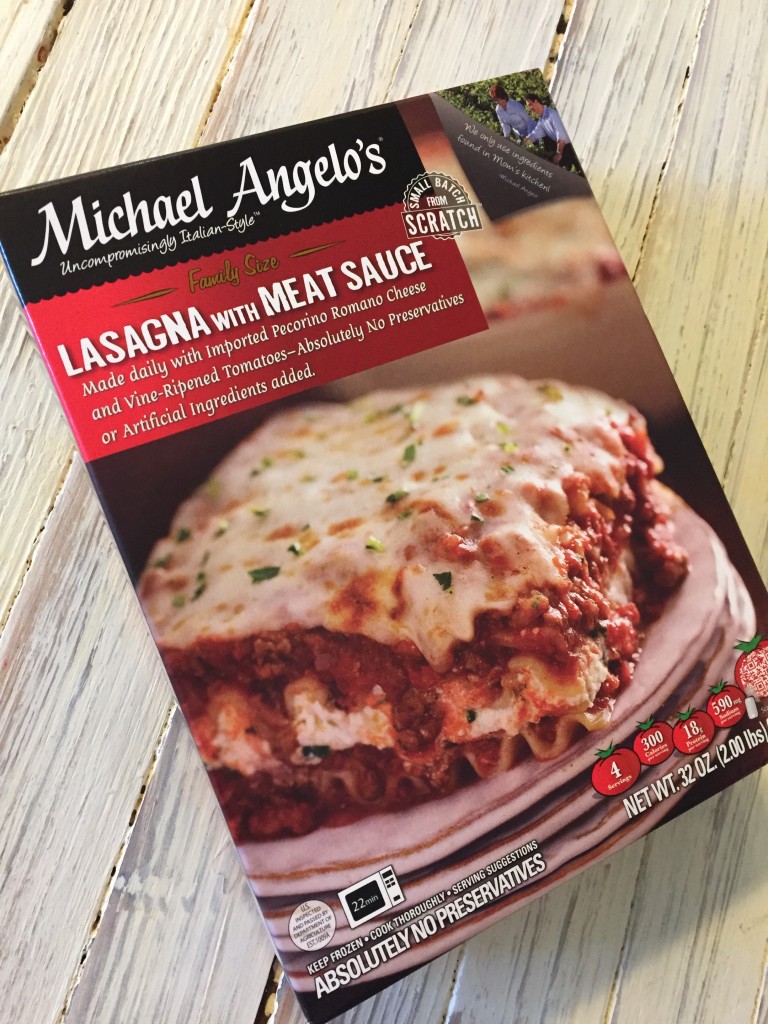 I came home and set the oven, but then after reading the instructions more carefully, I realized that you can microwave the meal! I'm in!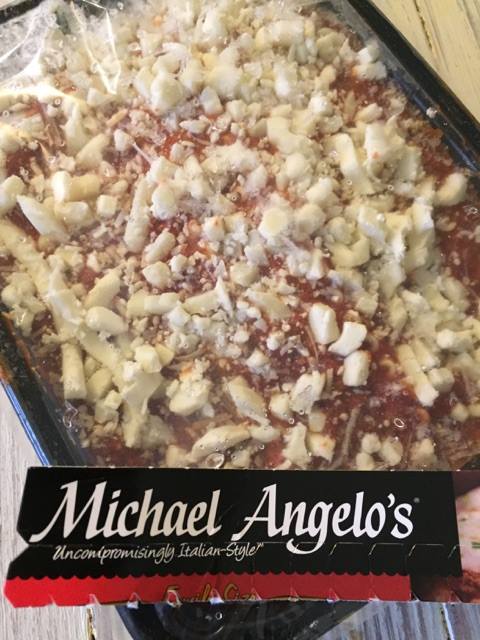 Michael Angelo's Lasagna with Meat Sauce was our choice. I popped it into the microwave, and it cooked for 16 minutes. The instructions said that there was no other preparation other than just putting it in the microwave. I really like that. It's really lazy, but I don't care for the over-detailed instructions that tell me to cut the plastic film over the food into star shapes to properly ventilate. Not a fan.
The directions said to cook for 14 to 17 minutes. I baked for 16, and it was too much. My cheese was a bit crunchy, but my microwave does cook a little faster than others, so I should have anticipated that type of result.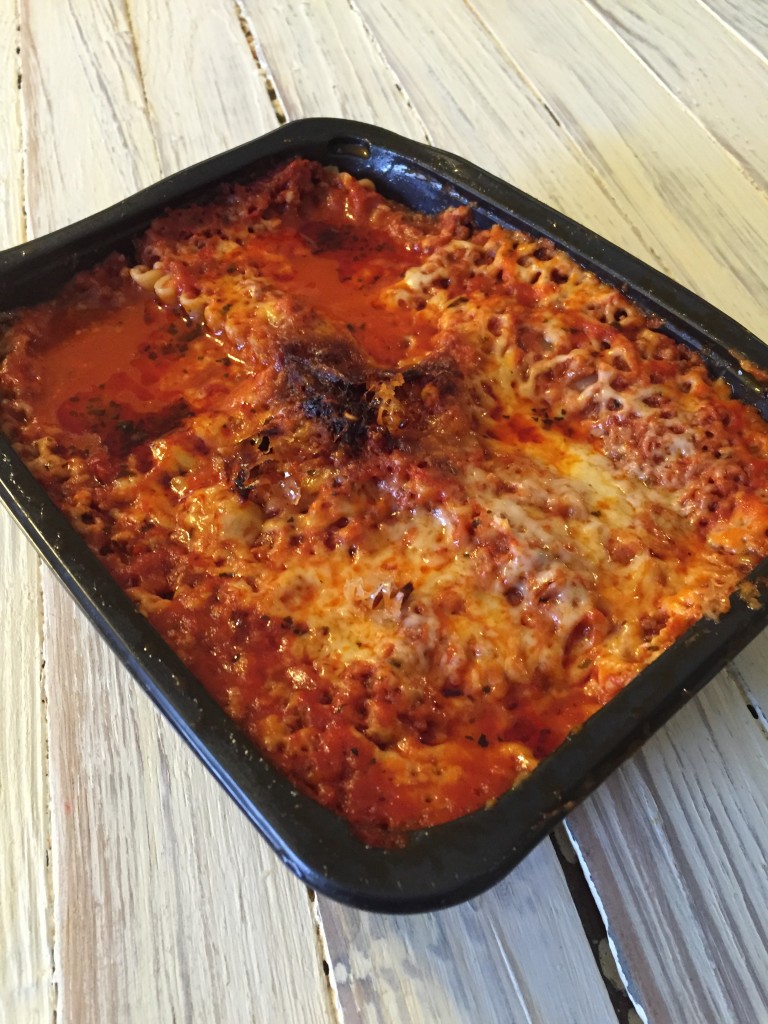 The quality overall was great. It was not excellent, but I think that was just my preference. I wasn't crazy about the "tomatoyness" of sauce. I like a bit of cream element to my sauce or cheese mixed in, but this was just tomato sauce. The meat gave it a good balance, though, and the seasoning was a little pepper-heavy. What I loved about the dish is the ricotta cheese and the al dente pasta. The lasagna noodles were not overly fat and heavy; they didn't consume the dish which is hard to avoid in a lasagna.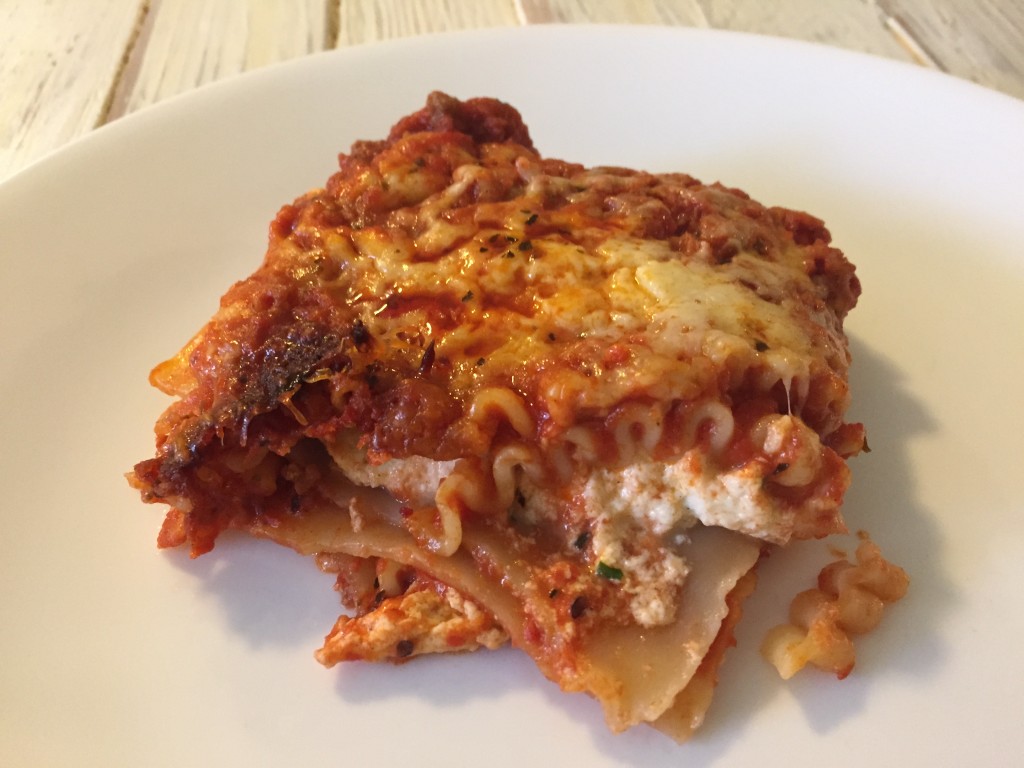 The portions were good for the price ($8.99). It fed four adults (in addition to sides) comfortably. If we were having guests, I'd definitely want two packages, but for family it was just fine for a trial run.
All in all, I'd love to do it again! I love that Michael Angelo's is family-owned and family-operated by Michael Angelo and his mom Sara. (Small businesses! Yeah!) I love that they use real ingredients, with no preservatives, that I can pronounce. I love that it was convenient and ready to enjoy.
To learn ore about Michael Angelo's you can visit their website, follow them on Facebook, on Twitter, on Pinterest, or just look for them at your local store!