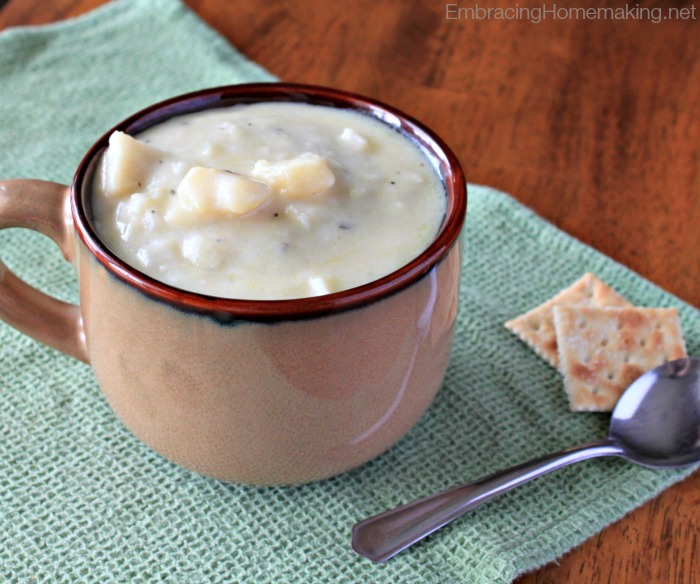 Here is a quick, easy, and inexpensive potato soup recipe that is perfect for Spring!
One of the best things about Spring is the lighter foods we cook and eat. If you are having a hard time making that transition from the full, rich winter foods, though, you may be at a loss as to what you can cook. Try this amazing potato soup recipe that is still filling and warm, but will also be lighter than most soups.
Potato Soup
Author:
Ingredients
5 pounds of russet red potatoes with skin on (or off if you prefer), washed, and diced
Two packages of store bought potato soup mix (or use one 10 ounce can of diced potatoes, 1 10-ounce can of chicken broth, and Italian herbs and seasoning)
One 10-ounce can of cream of potato
One 10-ounce can of cream of mushroom
Salt and pepper to taste
1 pound summer sausage
1 pound bacon
Optional – Shredded cheese and sour cream
Instructions
Place all ingredients, except meat, in a large pot with 10 cups of water. Allow it all to come to a boil and then simmer for four hours.
On hour two, cook up the bacon and lightly saute the sausage.
Pour a bit of the bacon grease into the soup, chop up the bacon and add it and the sausage.
Then, when soup is done (roughly 2 hrs. later), you may add in a few dollops of sour cream, mix well, and top each bowl with shredded cheese if you'd like.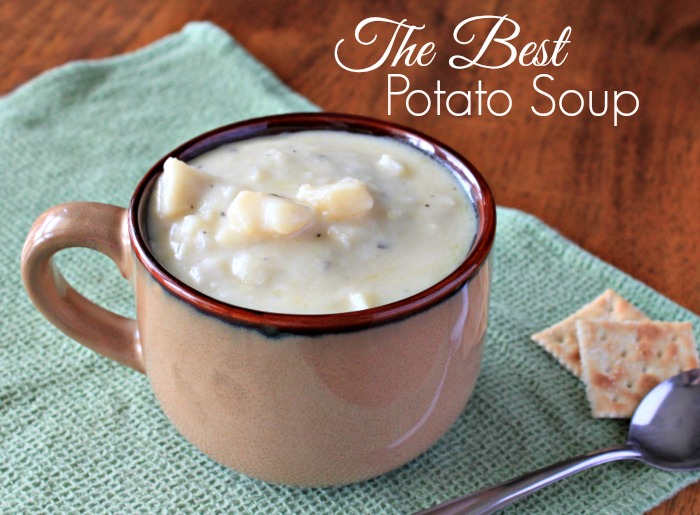 What's your favorite kind of soup?