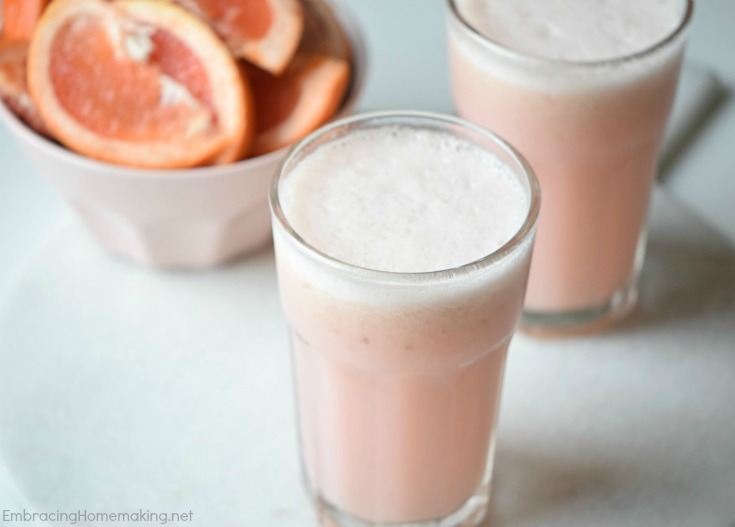 If you are looking for a bright, cheery and delicious smoothie recipe don't look any further, this Banana Blood Orange Smoothie is all you need in your life, trust me on this one.
This is a recipe I have been making literally non-stop for the last couple of weeks and I can't get over it, that's how good and addicting it is. I also love that's super creamy and rich, it's not one of those watered down smoothies, quite the opposite! It's creamy and velvety and filling.
You can serve this Banana Blood Orange Smoothie as a quick breakfast when you are short on time or as a snack if you are looking for something to power your family during the afternoon. I also love to serve it as a quick no bake dessert for dinner when the days get too hot to think about turning on the oven.
My secret to making it so rich is using frozen sliced bananas instead of ice. Ice is usually why the smoothies end up watery but when you use frozen fruit the result is very similar to an ice cream, and between you and I, I could get used to having ice cream for breakfast every day 😉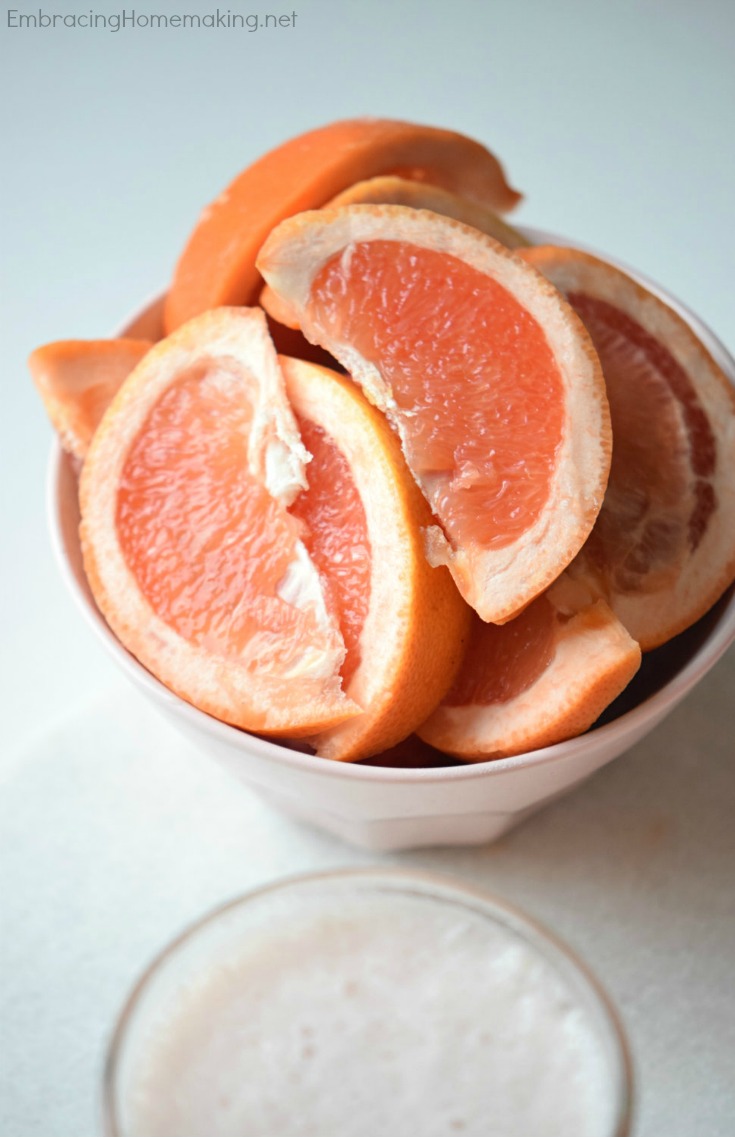 The Blood Orange gives the Banana Blood Orange Smoothie the pretty color and also provides the citrus tart punch that makes this recipe so good! If you are not very fond of Blood Orange you can swap it for some orange, the flavors are going to be different but they are super delicious as well.
To make it just blend everything in your blender and that's it. It's a super simple stress-free recipe perfect for every day.
Banana Blood Orange Smoothie
Ingredients:
–  1 Blood orange
–  2 Bananas
–  1 Cup milk
–  ½ Cup oats
–  2 Tbsp cinnamon
Directions:
–  Pour all the ingredients into a blender and pulse until creamy.
–  Pour into 2 tall glasses.
–  Enjoy!
Tip:  To make it extra creamy cut the banana into slices and place it in the freezer (I usually do this the night before) way better than using ice!
Do you have some drink recipe you just can't live without? Share it in the comments!

Affiliate links are in this post for your convenience.