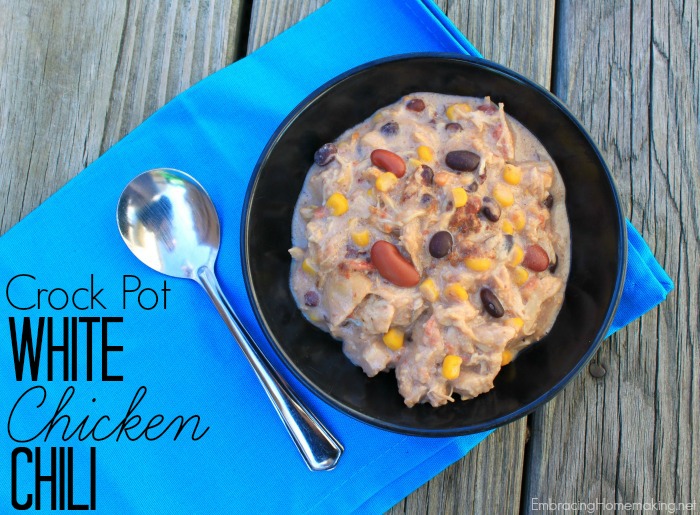 A dear friend of mine made this chili for the first time the other day and was sweet enough to share some with me.  It is amazing!  Being the blogger that I am, I took a picture of it when I ate the leftovers the next day.  I hope you'll give it a try and if you do, stop back by here to let us know how you liked her recipe.  I think you'll love it!
White Chicken Chili
Author:
Prep time:
Cook time:
Total time:
This is a hearty meal that is a breeze to throw together. Plus, it freezes well!
Ingredients
3 frozen Chicken breasts
1 can of Black beans (don't drain)
1 can of Corn (don't drain)
1 can of Kidney beans (don't drain)
1 can of Rotel (don't drain)
1 package of Ranch dressing mix
2 8 oz. of Cream cheese
1 package of Shredded mozzarella cheese
Instructions
Put all of the ingredients in the crock pot and cook for about 8 hours.
After the chicken is cooked, shred it.