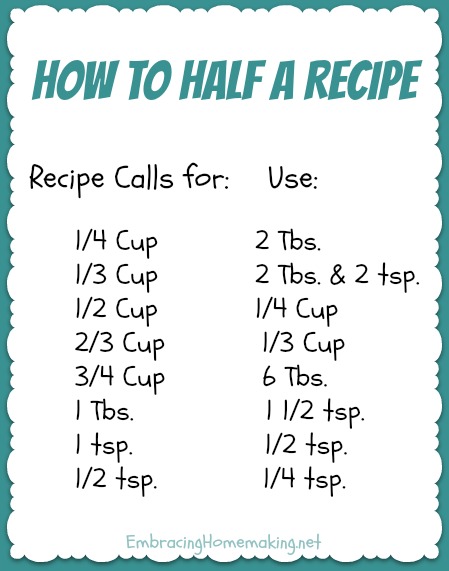 Do you have recipes that make too much for your small family?  I know the Monster Cookie Recipe that I shared on here last year makes way too many cookies for my family!  I hate pulling out my calculator…and giving it to my husband to figure the measurements. lol  To save him from refiguring the measurements time and time again I decided to write out a cheat sheet to hang on the inside of the cabinet where my measuring cups and spoons are.  My husband is grateful and I thought others might benefit from a cheat sheet too.  I hope  you find it helpful!
For a recipe that calls for three eggs, your guess is as good as mine…unless you want to mix three, weigh them, add half to your recipe and fry up the other half for a nice snack.
What difficulties have you ran into trying to half a recipe?