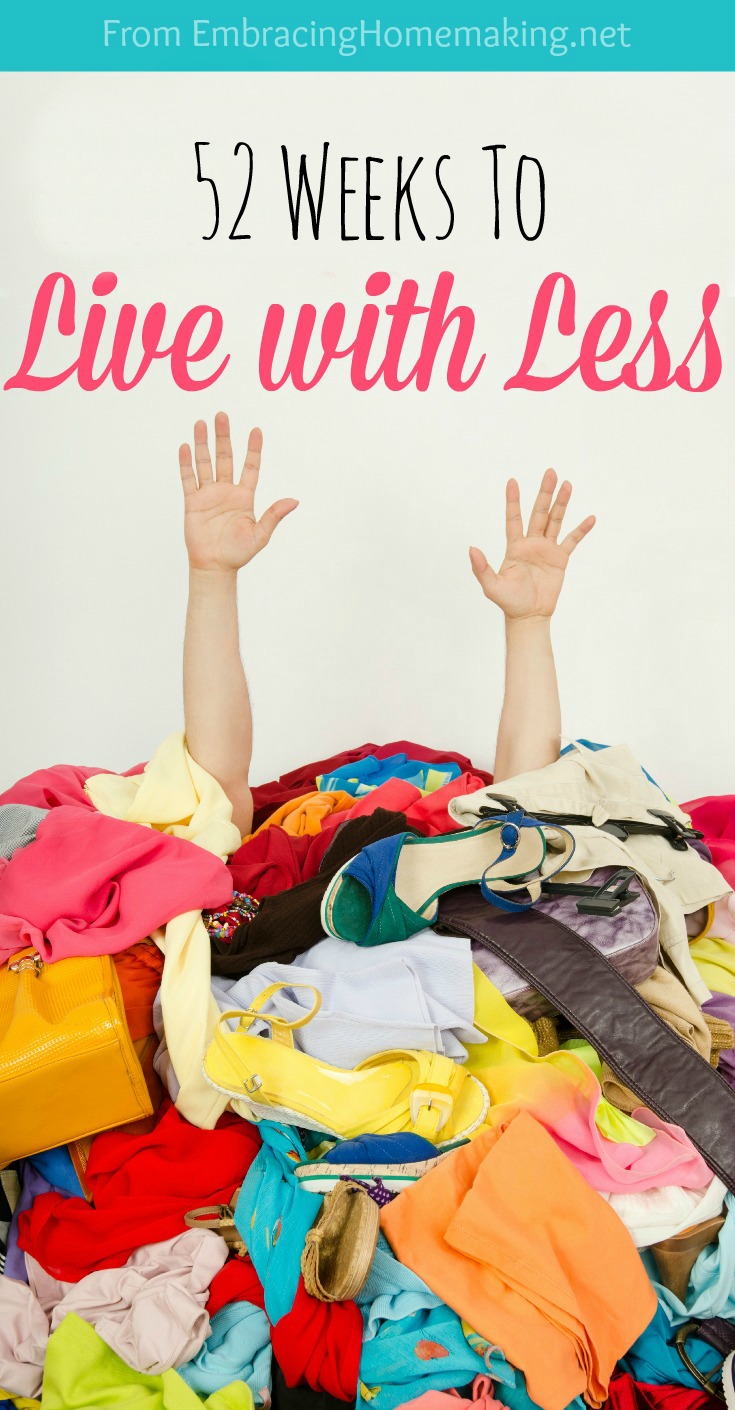 Stuff.  We all have it.  It invades our homes when we're not looking.  It is an unwanted, unruly guest that has proven difficult to kick out.  Sometimes it marches proudly into our lives masquerading as something that will give our life meaning and our hearts contentment.  We will spend our lifetime accumulating and admiring the stuff we own.  But do we really own it?  Lately, I feel like my stuff owns me.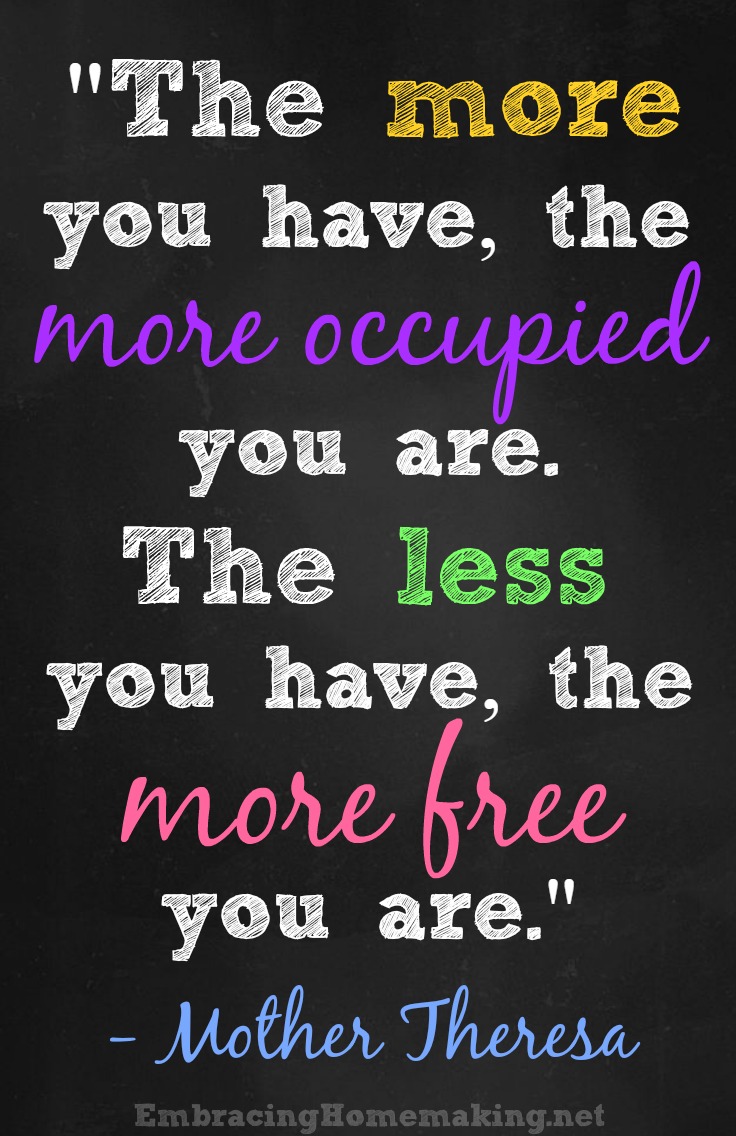 I feel like I'm a slave to stuff.  That's hard and downright embarrassing to admit…not to mention, a horrible way to begin a year long series on decluttering.  The old cliche comes to mind about the blind leading the blind.  I do hope that's encouraging to you as well.  I'm not an organizing guru who will come into your home and whip it in to shape to only have stuff sneak it's way back in months later.  I'm a mom to young kids, I run a busy life, and I have a honest to goodness love/hate relationship with stuff!  I'm in the thick of it now and I want to walk this year long journey with you.  Let's get control of our stuff and stop letting it control us.
Join me, will you?  Let's declutter.  Downside.  De-crapify. Organize.  Simplify and support each other.
I'm doing this with or without you but I do genuinely hope you'll join me.
I have a year long schedule laid out with weekly freebies, challenges, and encouragement.  Oh and yea, if you want to feel better about your clutter feel free to check in weekly for REAL UNEDITED pictures of my clutter, progress, and hopefully victories!
How you can participate:
– Join our Live With Less Facebook group where you can share your challenges and seek encouragement in a friendly, non-judgy atmosphere.
– Sign up for our weekly email updates.  Yes, it's just one email a week – I don't like email clutter either!
If you accept this 52 week Live With Less Challenge, your first assignment begins NOW!!! Don't worry, it's an easy one.
Grab a piece of paper and divide your home in 12 sections.  Don't worry about color coding it or making it neat and tidy.  (I have that tendency so I'm sure someone else does too!)  Don't procrastinate.  A piece of scrap paper and a crayon will do just fine.  We'll tackle one section each month and it's okay if some sections are bigger than others, in fact, that's probably a good thing.
It's a super duper easy task and I'll meet you back here next week for the next step in our 52 week journey (or in our Facebook group sooner if you choose to join in).  I hope you're at least half as excited about this as I am!!
Oh, and HAPPY NEW YEAR!!!  Here's to a GREAT 2015!!!
Update!  Here's a running list of the Live With Less posts.
- Organizing a Linen Closet
- The Clutter Snowball
- How to Declutter a Room Step by Step
- Organizing the Playroom Like a Pro (Tips from a professional organizer!)
- Declutter Game - Prize is $100 Cash
- 200+ Things to Throw Away Now
- Kid's Bedroom Organization Tips from Barbara Reich
- Simplified Meal Planning