Now that the holiday season is over, you may find that you have an abundance of Christmas cards laying around the home. Throwing these Christmas cards away may seem like a horrible idea because you want to recycle and reuse them to cherish the memories of this past Christmas season. Today, I am sharing a few things you can do with leftover Christmas cards so you can hang onto those memories forever.  This post contains affiliate links.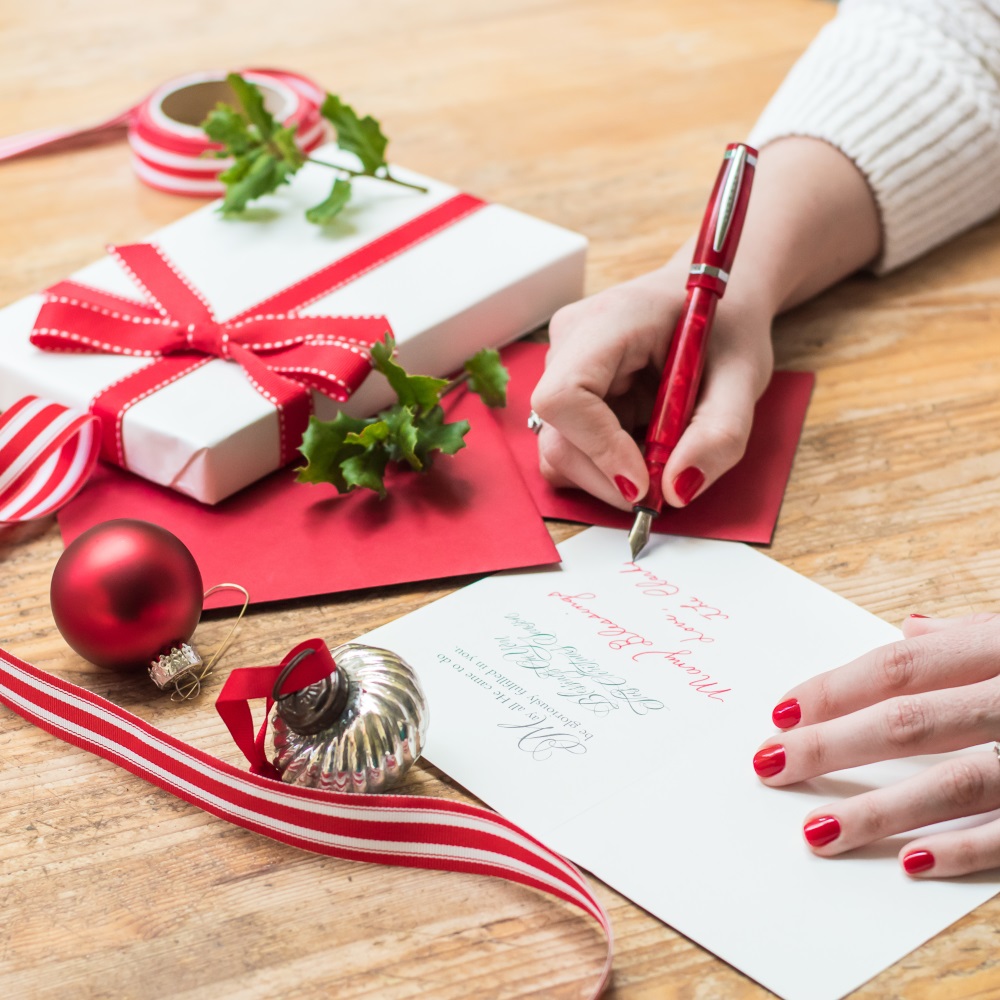 Christmas Card Wooden Blocks
Gather up some 2" wooden blocks and spray paint them in various colors. While the wooden blocks are drying, cut out the letters from Christmas cards that have words like "joy", "merry" and similar words. Use a tool to cut the square blocks of plain color cardstock and use adhesive to apply the letters one at a time to the cardstock.  Spray adhesive or Mod Podge would work. Then apply the cardstock (or you could skip the cardstock step) with letters and other décor pieces from the Christmas cards onto each wooden block on all sides to have a decorative design that showcases your cards.  A layer of Mod Podge would be good to coat the entire block again…the glitter Mod Podge could look really nice!
Christmas Card Picture
Pick up some frames from a thrift store or find some that are being unused within your home. Cut the best Christmas cards out in a way that will allow them to fit into the frame. Find a background that you like from on hand craft supplies, like cardstock or colored paper. Match it up so that you can apply the cutout from the Christmas card to this colored background. Then place this into the frame with a ribbon on the top to hang from the wall.
Christmas Card Postcards
Take some of the Christmas cards that are empty on the inside of that front cover and cut them down into a postcard size. Keep these on hand to send out throughout the year to make someone's day special. Receiving snail mail is a great way to brighten someone's day and this is a fabulous way to reuse your Christmas cards and spread that joy to others throughout the year.  We learned this trick from an old Mister Roger's episode.  🙂
Christmas Card Placemats
This will be a fun project to do with your kids. Create placemats for your dining room table with the old Christmas cards. This is a great way to create décor for holiday gatherings, birthday parties and other social events you host within your home. The kids will enjoy cutting out old Christmas cards with you and placing them together in a way that creates a new decorative placemat for your family to enjoy.  A laminator would come in handy for this or maybe a healthy dose of Mod Podge.
Christmas Card Bookmarks
My kids love books so bookmarks are always on short supply.  That's why homemade bookmarks are a favorite craft around our home.  You could cut along a lovely pattern and even hole punch it and add some matching string through the top.  Not only would these be great to keep for yourself but they would make great gifts for others too.
Christmas Card Family/Friend Reminders
This is a great way to remember to write, call, email, and/or pray for your family and friends through the year.  You could hole punch them and put them on a ring to cycle through throughout the year.  This is what our family does and I absolutely love this tradition.
There you have it a few things to do with leftover Christmas cards so that you can use them throughout the year. You can also use these ideas to spread joy to loved ones and friends throughout the year. It's a great way to spread kindness by sharing the joy you felt when that Christmas card first arrived in your home.