This post contains affiliate links.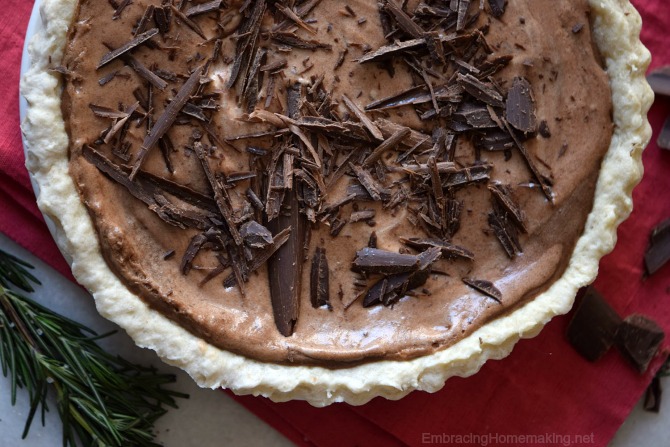 Double Chocolate Silk Pie
Hello Double Chocolate Silk Pie, you just became my go-to holiday dessert!
Look, I'm going to be completely honest with you, I love to experiment in the kitchen and come up with delicious and different recipe ideas! Everything that has to do with savory dishes, breakfast, desserts, and drinks inspires me, and while I love quick and easy meals just as the next person, I also love to spend time cooking with my loved ones.
Except when it comes to holidays. When it comes to holiday food, I like to stick with the tried and true recipes we all know and love. I want to make sure that I'm cooking a fail proof recipes that's going to come out flawless (who has time for a fail when you have a ton of people over and all the expectations?). I also like to make sure I'm cooking a recipe that everyone loves, it's party food after all so, I want all of my guests to really feel how much I love them.
But most important of all I also want to make something that's fairly easy and quick because while I love to spend time cooking on an everyday basis, when ti comes to holidays I just want to hold a little bit tighter my family and I want to be really present during the whole celebration. This double chocolate silk pie it's perfect because of that!
I mean it's a quick and easy recipe, it's extremely delicious and every single person that tries it loves it and raves about it, and it's totally and completely fail proof. This recipe has been tested a million and one times, so it always comes out the same: flawless, delicious and ready to be served and shared.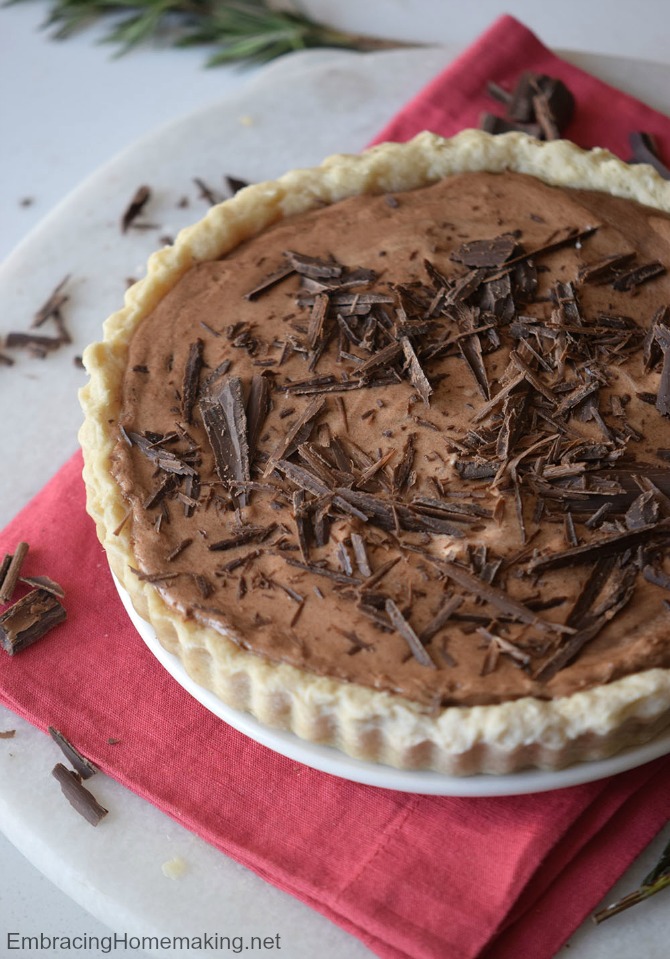 Ingredients
Directions
-Preheat the oven to 350F.
-In a saucepan over medium heat melt the chocolate chips with the milk.
-Incorporate the cocoa powder, heavy cream, vanilla, cornstarch, nutmeg, and sugar. Stir and cook until getting a uniform mix.
-Aside, in a bowl beat the egg yolk and add 1 Tbsp of the milk mix to the yolk and whip it up. Repeat the process with each egg, and then pour them into the saucepan with the melted chocolate.
-Reduce heat and simmer for 10 minutes.
-Fill the pie crust with the chocolate batter.
-Bake for 20 minutes.
-Remove from the oven and garnish with the grated chocolate.
-Serve and enjoy.
Tips
For a lighter take, swap the heavy cream for Greek yogurt and the sugar for maple syrup.