This post is brought to you by Evergreen Elf. To save $3 on your Evergreen Elf purchase use coupon code HomemakingElf03.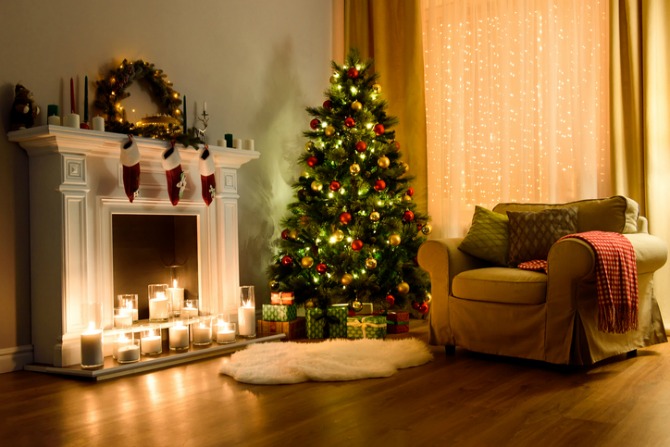 If you have a real Christmas tree you know all about how important it is to keep your tree watered to avoid house fires.  There's nothing more important than keeping your family safe!  However, we have a few tips that you may not have heard of before and might help give you a little more peace of mind this holiday season.
Real Christmas Tree Tips:
 –  Find a stand that adjusts to fit your tree. While it's tempting to carve down the sides of the tree trunk to fit a stand that could be detrimental.  The outer layers of wood are the most efficient in drinking up the water that therefore shouldn't be removed.
 –  If you bought a pre-cut tree, you'll want to cut an inch or so off the bottom of the tree when you get home.  It sounds strange but the reason is that sap in the tree will start seeping out and sealing over the base of the trunk which will hinder it's ability to absorb water.  If you live near your preferred tree farm the shop owner may make the cut for you if you ask them.
–  As a general rule, stands should provide 1 quart of water per inch of stem diameter.
–  The temperature of the water doesn't affect absorbency and drilling holes in the trunk won't help your tree drink more.
–  Use an Evergreen Elf to warn you of low water.  Make sure the end of your Evergreen Elf is at the bottom of the tree trunk and not at the bottom of the pot.  It's possible to have water in your base without having water touching your tree trunk.
The Evergreen Elf is a handy little guy that will flash red to warn you of low water plus it will also warn you audibly.  Check out this video my daughter made to help promote the Evergreen Elf.  She is a fabulous little ambassador for the brand.  As soon as she heard about the product she loved it.  She has told everyone she knows about it and has encouraged those with artificial trees to get real ones because, in her words, "the Evergreen Elf will help you be safe."  She took it to school with her to talk about for her weekly presentation.  I hope you like her video!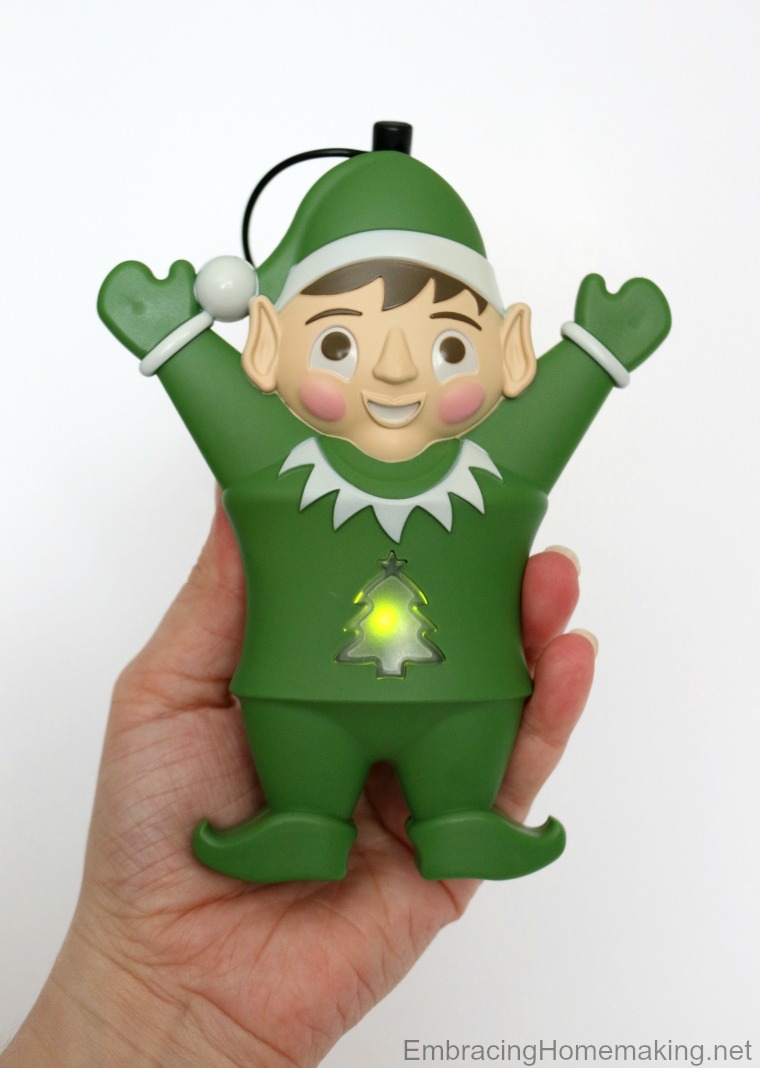 Here's the green light to indicate there is water in the base.  It doesn't say anything audible for this.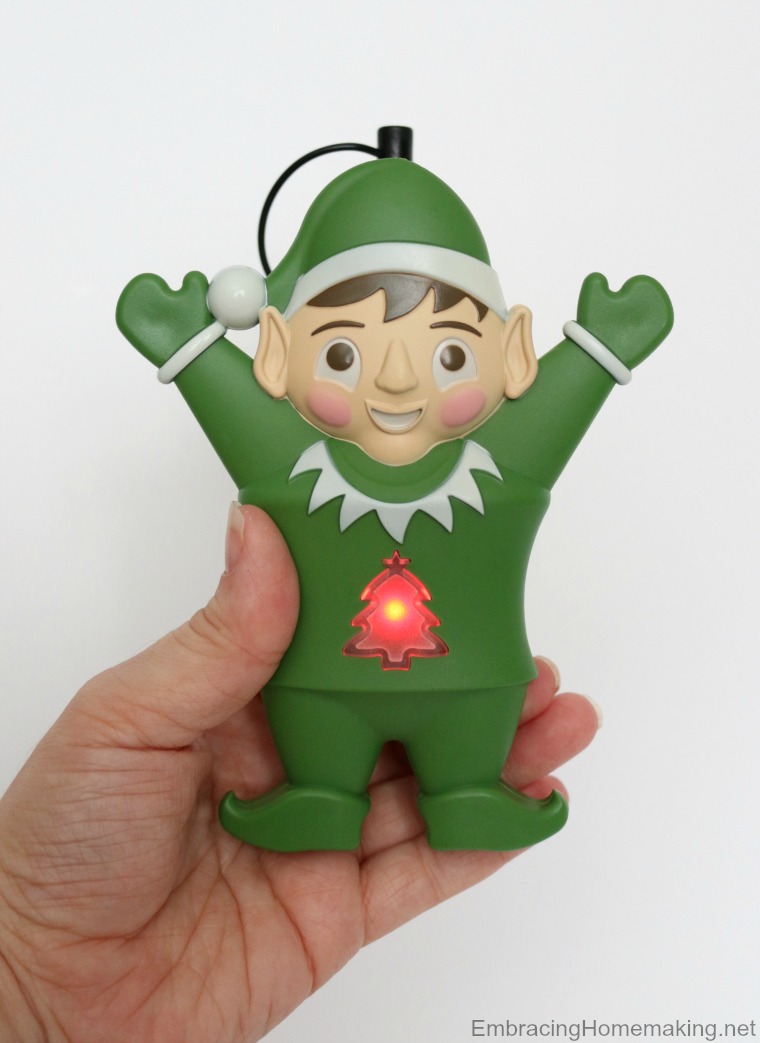 This is the red light that flashes and he repeats "Out of water, out of water" roughly about every thirty seconds.  A yellow light flashes when the battery is dead.
Check out all the different positions the Evergreen Elf can take.  He can be at the top of the pole, the bottom of the pole, and anywhere in between.  The Elf can tip out or stand straight up.  No matter what size tree stand you have the Evergreen Elf will work for you.

I hope you'll have a wonderful and safe holiday season!  If you'd like to get an Evergreen Elf for your tree be sure and use coupon code HomemakingElf03 to save $3 on your purchase.