This post contains affiliate links.
Legos are a popular toy for kids for all ages. Even adults can be found enjoying a bit of Lego building time. As time has gone on though, Legos have increased in price substantially. These little bricks could cost you a fortune, but they don't have to. Today, I want to share a few tips on how to save money when buying Legos so that your family can enjoy this quality time together and your bank account will remain happy.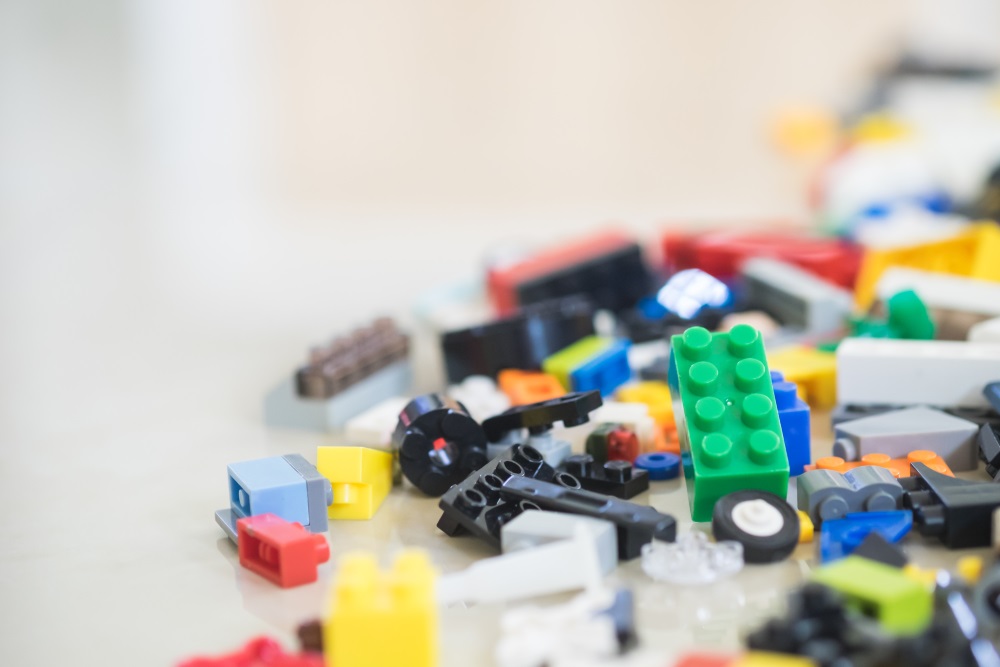 Check the Lego Store
If you live near a Lego store then you are in luck. They have a Pick & Build wall that can allow you to save some extra cash when buying Legos. This is the perfect way to get your hands on Legos at a reasonable price, so as long as you don't mind that they are mix and match bricks versus actually sets of Legos.
Join the Lego VIP Club
There's a Lego VIP club where you get to earn 1 VIP point for every $1 spent. It's always great to be a part of a rewards program that gives you money to spend on items you already buy. If you find you purchase a lot of Legos, then this is a must join VIP club for you.
Check Online Sites
There are many online sites that sell Legos. Often you can find bundled sets on sale, especially during the holiday season. Lego sets that are no longer popular may be found on eBay or other online sites too. Keep your eyes out to comparison shop online before heading out to the Lego store.
Shop Thrift Stores
While you may not always find Legos at your local thrift store, they will arrive on occasion. Be certain to pick a day of the week where you venture into the local thrift shop to see what type of Legos may have come into the children's area. This is the perfect way to save big on Legos.
Be Aware of Retail Prices
If you truly want to save money when buying Legos then you must in the know with retail pricing. This helps ensure you are truly getting a deal if you happen to see Legos on "sale" at a local store. Be educated in what the retail price is so that you don't get fooled by that "sale" sign.
There you have it some easy suggestions on how you can save money when buying Legos. With the holiday season quickly approaching and Legos being a widely popular gift idea, these tips should help you expand your little Lego lover's collection without going broke.