Stocking Stuffer Ideas for Kids
If you're looking for a few last minute stocking stuffers for your kids this no-fail list will help you out.  Don't worry, we've got you covered!  Some of the items mentioned below were given to me, and some links are affiliate links but all the products here because I truly recommend them.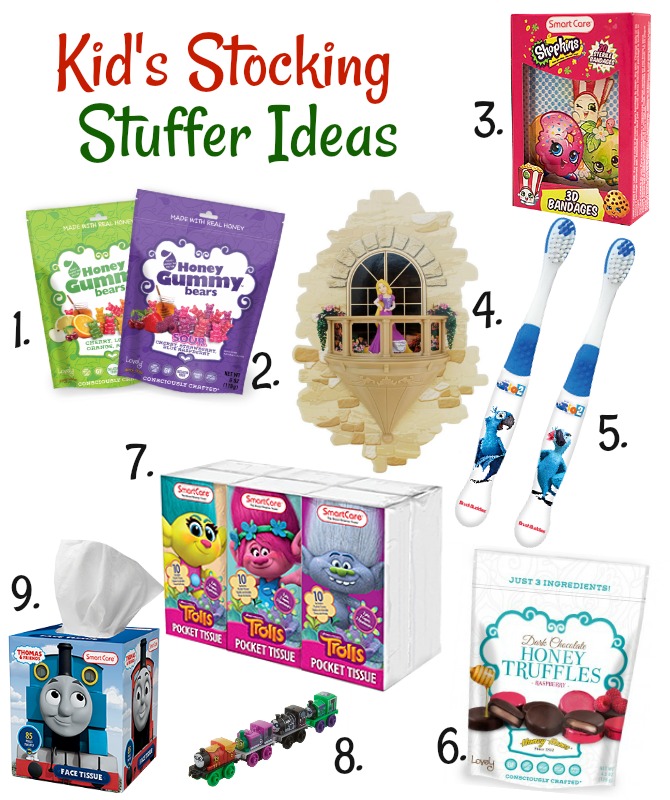 Number 3, 5, 7, & 9 are all from BrushBuddies.com.  If you use promo code BB1730 you'll save 30% off the retail price of anything in their store.
I hope I gave you some ideas on usable gifts your kids will enjoy and won't end up at the bottom of the toy bin the next week.  If you have a must-buy stocking stuffer idea that you buy every year I'd love to hear about it.  Leave me a comment below!