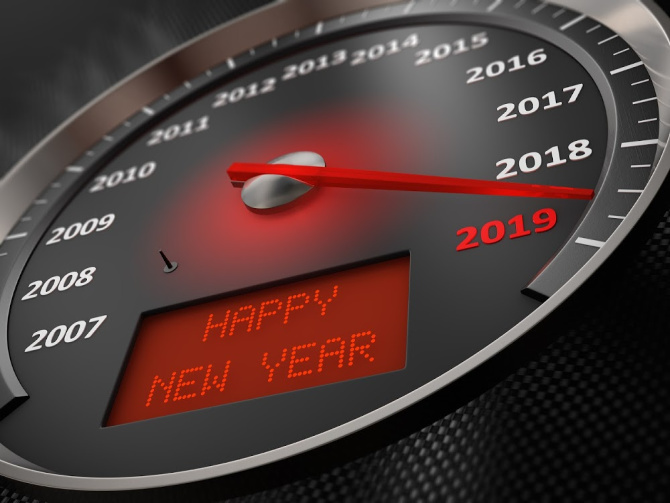 New Year's is a great time to evaluate your life and replace your bad habits with new ones.  Keep in better contact with family, live in the moment, prioritize your health, and the list goes on and on.  There are hundreds of ways that you can improve your life but what about the life of your car?  If you would like to see your car live a good long and healthy life read on for some New Year's Resolution ideas.
This post is brought to you by Thompson Toyota.
Car Related New Year's Resolutions for Drivers
-Get your oil changed regularly (mark it on your calendar)
-Research how to be fuel-efficient (click here for a good place to start your research)
-Be more patient with other drivers
-Practice being a courteous driver more
-Check your tire pressure monthly
-Change your wiper blades before they're unusable (this is a good one for me)
-Keep your car's interior clean (you might want to check out our list of 7 ways to remove car odors)
-Get a monthly plan for the car wash (we started that this year and love it!)
-Stop leaving your vehicle idling
-Start locking your car when you leave it
-Stop speeding
-Take your car in for regular maintenance (see how to winterize your vehicle here)
-Start saving for upcoming repairs/service and for your next vehicle!
What car related New Year's resolution could you add to the list?  Personally, I want to add write down which CDs are in the CD changer.  Yes, we have an old van but I love it dearly.  …but for the life of me I can't keep which CD is in which spot straight.  It's always the last one I check.  Always.  Happy New Year's, everyone!!