This post is brought to you by Earnhardt Chrysler Jeep Dodge.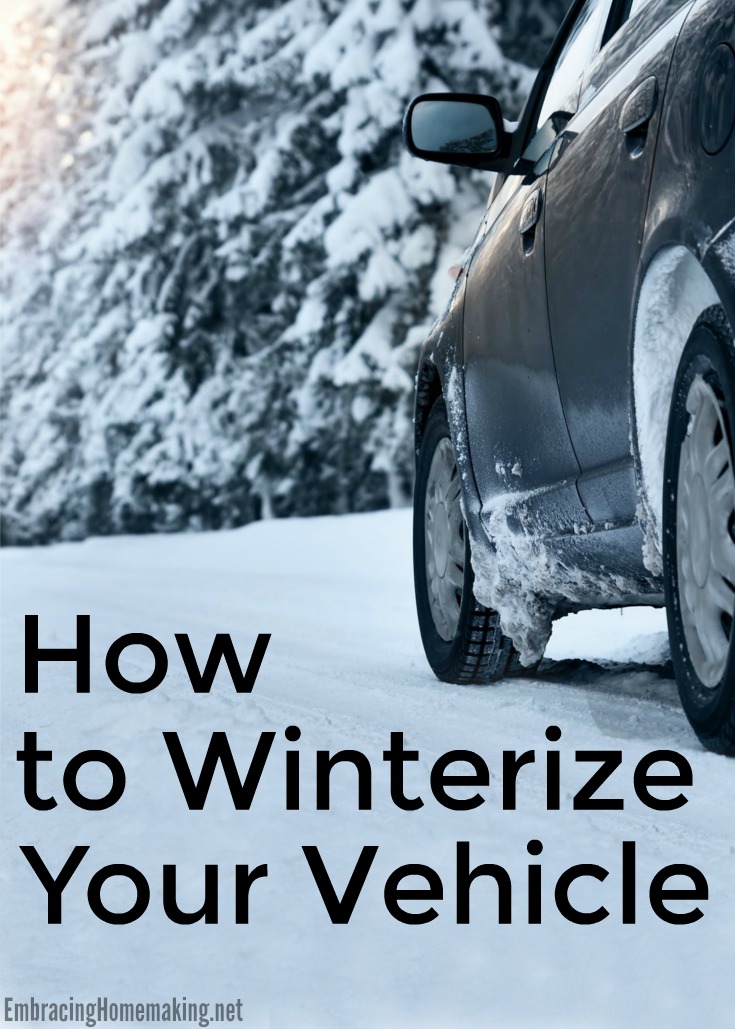 Preparing your vehicle for the cold winter months is essential. You don't want to risk breaking down in the snow or ice. You also want to make sure your car is safe for winter driving. Read on to find out how you can winterize your vehicle to avoid any problems!
1. Check the battery and cables.
Make sure there is a good connection between all of battery cables. Look for any cracks or breaks in the cables as well. Remove the cap of the refill hole to check the fluid level of your battery. If needed, refill with distilled water.
2. Get the right tires put on your vehicle.
If you live in an area where there is lots of snow, make the switch to stronger tires in the winter. Make sure you change all four. It's not a good idea to drive with two winter tires and two summer tires. If you live in a very rural area, you may want to look in snow tires with studs so you can make it to work safely every day during the winter.
3. Replace washer fluid and wipers.
Driving in the ice and snow can make it difficult to see where you are going. This is especially true if you get behind a vehicle that is slinging the mushy ice and dirt your way. Replace your wipers so you have fresh, strong ones to take on the winter. Refill the washer fluid basin with an antifreeze solution, to keep your windshield clean at all times.
4. Create an emergency kit.
If your car were to break down in the cold of winter, there are a few things you need to have on hand. Water, non-perishable food, blankets, boots, and a change of clothes are all things you need to include in your winter car kit. Keep these items in your trunk all winter, just in case.
5. Don't forget the ice scraper!
You don't want to sit in your cold car for several minutes, waiting on the ice to thaw. Especially when you need to get to work or home! Place an ice scraper in your glove compartment or door pocket, so it's easy to grab every morning when you need to use it.
6. Switch the oil.
Make sure you get an oil change when it is recommended for your car. In the winter, your vehicle needs thinner oil. So, for example, if you usually use 10W-30 oil in the warmer months, switch to 5W-30 oil during the winter.