Between planning meals, cleaning, and homeschooling, life with kids can be pretty overwhelming. And since the coronavirus pandemic began, having the house to yourself has become a rare luxury.  Being able to find time for yourself is harder now than ever.
Although kids can make it feel like an impossible feat, a little space can bring you the stress relief you deserve (and need!). While we know how much you love those rugrats, we've compiled a list of four tips to help you create your much-needed "me time."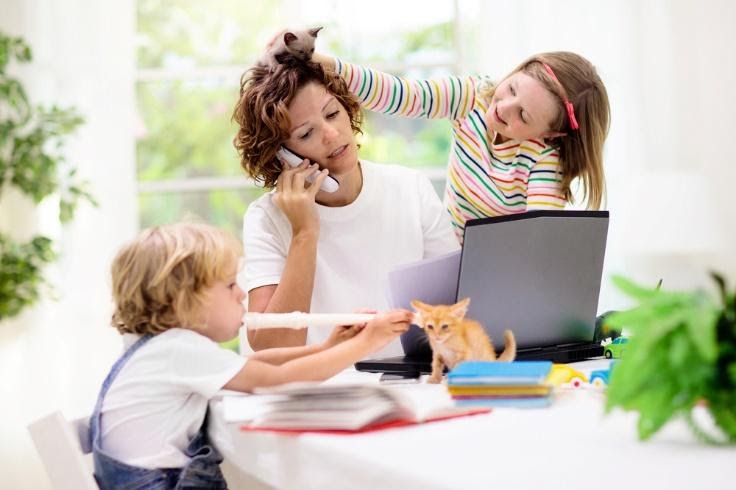 #1 Pencil Yourself In
Our schedules fill up quickly, and soon they become so hectic that we're unable to plan things even weeks in advance. When you can't find time for yourself, sometimes you need to make time for yourself without the kids. Take a look at your calendar and see if there's a weekend (or even just an evening) that their grandparents or a babysitter could watch them.
Frequently scheduling short intervals of alone time can also help you recharge and feel less burned out. Set your kids up with some activities so that they can entertain themselves for a bit while you get time to do your own thing.
#2 Maximize Down Time
There are no days off as a mom. So when you finally get the house to yourself, you might be tempted to check more things off your endless to-do list or catch up on some housework. Instead, start using this time to focus on yourself and indulge in the things you don't get to do with the kids around.
Here are some simple ways you could treat yourself:
– Check out that new show you've been dying to watch.
– Practice centering yourself with this mindfulness journal that gives you prompts (so you don't have to do all the thinking for a change!)
– Indulge in a tasty snack or dessert.
– With all the hard work that goes into being a mom, it's important to take time to reward yourself every now and again.
#3 Make Use of Bedtime
Depending on how old your kids are, once they go to sleep you'll usually have a little extra time in the day before it's your bedtime. You might normally spend your evenings getting ready for the next day, but they're a great opportunity to unwind if you can effectively manage your time.
#4 Pursue a Hobby
When you're always on the go, it's difficult to declutter your mind and just do something fun for a change.
Try taking up a new hobby or getting back into something you used to enjoy. Not only are hobbies fun, but they also have proven benefits for your health and well-being. Dedicate some time each day to doing something for you, even if it's only for a few minutes.
If you're not sure where to begin, try out one of these activities:
– Crochet – You could learn how to make your own winter hats, blankets, or anything else you set your mind to. This crochet starter kit has everything you need to begin your first project. Let your creativity drive you!
– Read – Discover a good book and get lost in another world for a while.
– Draw – Get out a piece of paper and a pen and try doodling. You don't have to be an artist to have fun with it.
– Do a Puzzle – Try this positivity puzzle and let your mind wander while the pieces come together before your eyes.
Keep trying new things until you find a hobby you love. There's something out there for everyone!
Make the Most of Your Time
No matter how busy your kids keep you, it's important to take time alone so that you can recharge. Take advantage of the rare opportunities for alone time when they present themselves, but also make sure to schedule it in when you need a breather.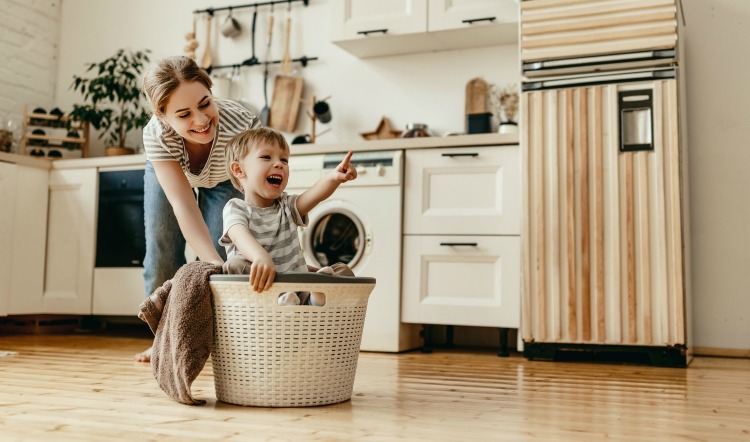 With these four tips, you'll not only start making more time for yourself, but you'll also be able to use that time in the way that's best for you.