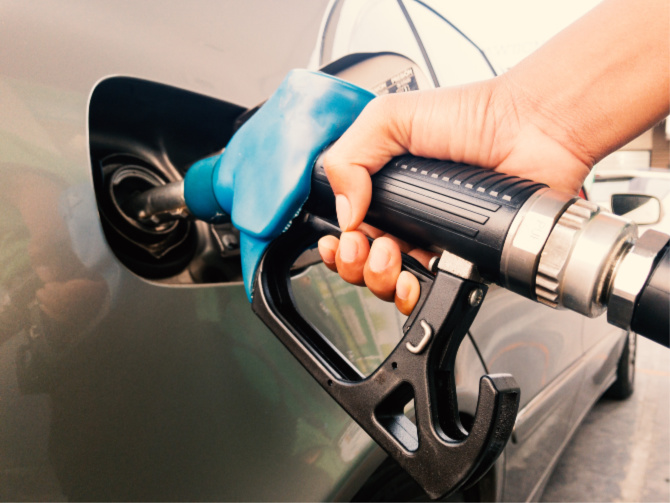 Is it just me or does the price of gas raise significantly every summer?  I think it does.  Here are a few tips to save money on gas brought to you by WarsawChryslerDodgeJeepRam.com.
– Find the Lowest Price
Watch where you buy your gas.  Gas prices can easily fluctuate $0.40 a gallon in the same town.  GasBuddy is one of the gas apps to help you save money.  Using a social media approach, GasBuddy allows the consumer to check out gas prices nearby. The social aspect comes into play as people report and confirm gas prices near you, and you can do this as well. One really important feature – GasBuddy will alert you of gas price spiking predictions, so you can fill up before it costs you an arm and a leg.  If you are like my husband and don't use apps, there is also a GasBuddy website for you to search before you leave the house.
– Buy Regular Unleaded
It's probably obvious that premium gas is always going to cost a lot more than regular.  If your car can operate on regular but you opt for a mid-grade or premium gas you may be paying $5-$10 more a fill up.
– Go Off the Highway
This is related to our first point….find the lowest price you can.  That's usually not going to be located on the side of a major highway.  Of course, it's probably not worth it to make a big detour but when possible try and fill up before you hit the highway.
– Know the State Tax on Gas
Not only can gas prices vary from place to place but they can vary significantly because state gasoline taxes are different.  Driving across borders can add an extra $5-$10 dollar difference sometimes.
-Pay With Cash
Not all stations offer this but many offer a lower price if you pay with cash instead of a credit card.  The difference can be as much as $0.15 a gallon.
-Pay With a Cash Back Credit Card
In complete contrast to the above suggestion (and Dave Ramsey's recommendations) sometimes a cash back credit card is the way to go.  Even with the higher price, the reward you receive could make using a credit card the better deal. ….not to mention easier since you don't have to go into the store this way.  Plus, if you have a station specific gas station credit card you could earn as much as $0.05 cents per gallon back!
I hope these tips will help you keep a little more cash in your wallet this summer!
(See Related: Should You Top Off Your Gas? The answer may surprise you!)