This post is sponsored by Browning Dodge and contains affiliate links.  If you're in the market for a new reliable vehicle for travel check out BrowningDodge.com.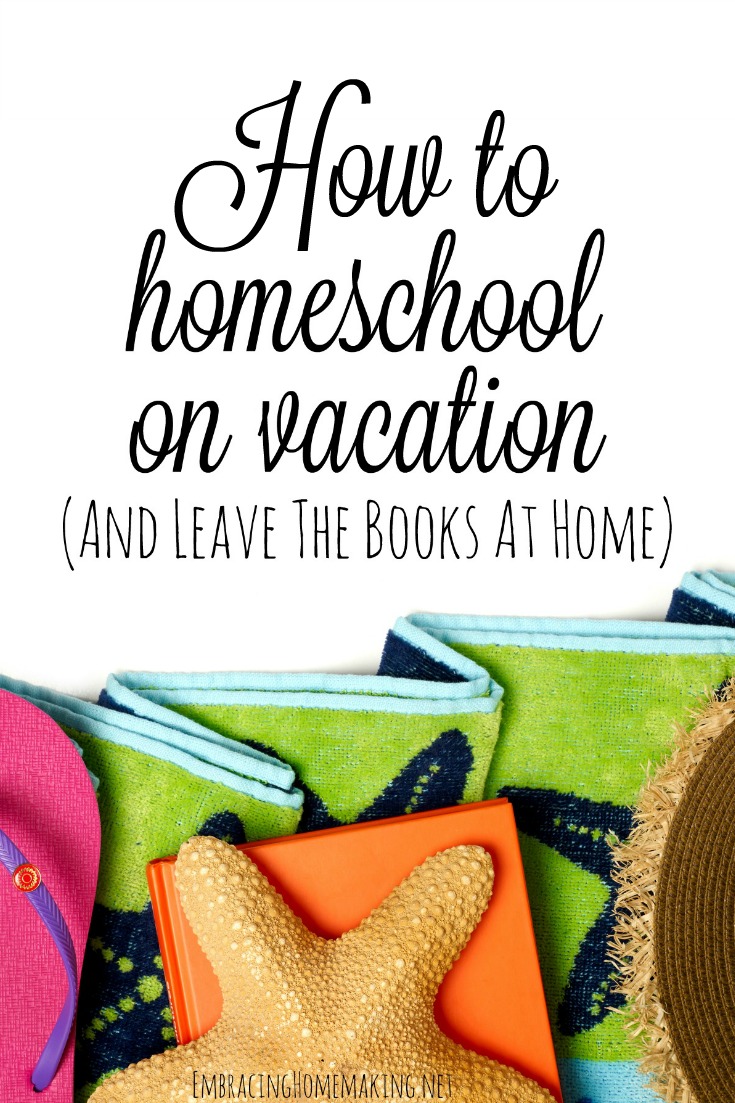 While I'm just setting off on this homeschooling journey of ours I'm jumping in with both feet.  That's nothing new though.  Since both of my kids have been born though I've been talking to them about everything I do, reading to them every chance I get, telling stories when we're not around books, asking them questions, helping them explore the outdoors around them, and instilling in them the values and manners that are so important to me.  I'm intentional.  Very intentional.  So much so that it's exhausting some days and then we loosen up and try again.  Life is a constant struggle like that, isn't it?  Try, try, try, try too hard, don't try, wait – okay try again, try, try, try.  Balance.  Balance is such a simple word to say and yet it's the most difficult one to live out.
We're officially starting school tomorrow and yes, cute stage photos will be coming along shortly.  While I have my lesson plans ready and all my hand picked curriculum laid out in a row I'm going to work at my plans diligently and try to make learning as fun as possible.  Learning should always be fun!  Then a handful of weeks later I'm going to throw it all out the window for a five day break.  Why you ask?  Because we're going on vacation!!!  I'm very excited about the time away and am just as excited about teaching my kids, especially my daughter about the beach.  We just picked a travel date yesterday and I've already got our packing list made and our meal plan ready.  Now I'm starting on what I can teach my kids about the beach before we go.  Just because I like to throw my thoughts out on a page sometimes I'm writing this post.  Additionally, I'm hoping it will be helpful for others who want to combine homeschooling and vacations.  If you're a seasoned homeschool mom I would love your opinions and ideas so feel free to comment with those below.  Now, onto my plans…
Plan the Trip – I'm hoping to show my daughter the state we're traveling to on a map of the US.  I also want to show her a detailed maps of roads and highways and show her the different paths we could go and let her highlight the way her mom and dad have already chosen to go.  Maybe we could even put stickers on places that would be great for rest stops.  She'll also love to watch our gps in the car as it travels along our chosen path.
Read – Because we love reading this is a natural fit for our family.  I'm excited to research fish, sea turtles, other ocean life, and books that include swimming.  For my son the book list will probably look like: Rainbow Fish bath book (bonus points because I can take it to the beach since it's a plastic book!), Dr. Seuss' Clam-I-Am (All About the Beach), Over the Ocean (In a Coral Reef), Seashells by the Seashore, and Curious George Goes to The Beach.  The beginning reading list for my daughter includes: The Berenstain Bears By The Sea, National Geographic Readers: Sea Turtles (I just discovered that National Geographic has early reader books, how exciting!), The Usborne Internet-Linked First Encyclopedia of Seas & Oceans (there are several copies on Amazon now for $0.01 + shipping! I just bought one and thought I'd share.), Secrets of the Seashore Shine-a-Light book, and Seashore beginners book.  I also want to check out the state and area we're traveling to and see if there is any history that would be appropriate and interesting for young kids.
Audio Books – Maybe we'll listen to audio books, maybe.  Maybe we'll just talk and have a blast singing Justin Robert's tunes at the top of our lungs.  Yea, we'll probably just do that for the majority of the trip but we'll have an audio book cd or two packed just in case.  Lamplighter audio books are superb.  We love all of their material that we've read or heard.  Adventures in Odyssey is another great choice – check out their The Ultimate Road Trip: Family Vacation Collection.
Plan the Itinerary – I want my daughter to help plan the itinerary of our trip.  She won't get the last say of course and itineraries are meant to be broken but it will be fun to work together on our plans while building the anticipation of the trip.  We can plan for things like a sea shell hunt, going for ice cream, ordering something we've never tried before at a restaurant (maybe a buffet is a good idea to try this at!), playing putt putt, and drawing a picture of the ocean from our balcony.
Busy Bags – Between now and our departure date I plan on making lots and lots of busy bags for our trip.  Some will be simple activities like a Melissa & Doug Water Wow book (no paint, just water – I love these!!), Dover Sticker Activity books (the prices vary but they're always under $2 shipped from Amazon – these are great for little ones sitting in church too!), lacing cards, Melissa & Doug Scratch Art (I haven't tried these before but they look fun for kids!), and The Cube (a smaller version of the Rubik's cube. It's 2×2 instead of 3×3.  I don't think I would instruct them on how to use it but let them have fine motor fun with it.).  I also plan on including my own homemade busy bags that may include felt pieces of clothes for the felt doll, or clothes pins that have a number on them that need to be clipped onto the correct paper with that many items, etc.  I'm thinking of randomly rewarding my kids for good behavior on the trip by giving them a small toy.  My daughter would love a small princess doll or anything that came from the dollar store and my son would love any figurine puppy or Thomas the Train Minis (Have you seen these?  They are so tiny and adorable!).
Games – In the evenings before bed I think it would be fun to spend time relaxing together playing a board game.  My son is just now at the age where he can comprehend the basic rules of games.  I think the game Cootie would be a great game for us as a family.  We can talk about the colors, count the pieces, and of course the counting on the die.
Observation – I'm hoping to try and observe as much as possible and point out things to my kids.  Sure, sometimes I'll just be exhausted, hot, and ready to put the kids down for a nap but most of the time I'm hoping to be a fun mom.  Observing which toy makes the biggest splash in the water is still fun.  I don't plan on finding a butterfly and waxing on about metamorphosis.  Just taking opportunities to observe and talk about the things we see is an incredible way to bond as a family.  Learning is a bonus!
I think that's all I have.  As I said earlier, if you have any other ideas to share please let me know.  I want to have a fun, relaxing, and educational vacation without having to go to museums all day and I think that's possible!