This is a sponsored post written on behalf of UPSTART but my opinions are my own.
A lot of time, detail, and effort go into education as I'm sure all of our teacher-readers can tell you. Am I right, teach? There's a reason they only have to "work" 10 months out of the year. You guys all know how essential education is at an early development too. Often times preschoolers don't get the developmental attention they need because (honestly we're too busy just trying to chase them down to clothe and feed them) not many of us have time to prep new things to do each day.
There's a new program out called UPSTART, which is an online preschool program to use at home. And. it. is. free. (Those are my favorite words.) It's designed for the year right before kindergarten to make sure children are ready for school.  This is very nice for me because I currently have a little one prepping for kindergarten.
Okay, I have to pause and show you a little bit of my daughter's recent work. 🙂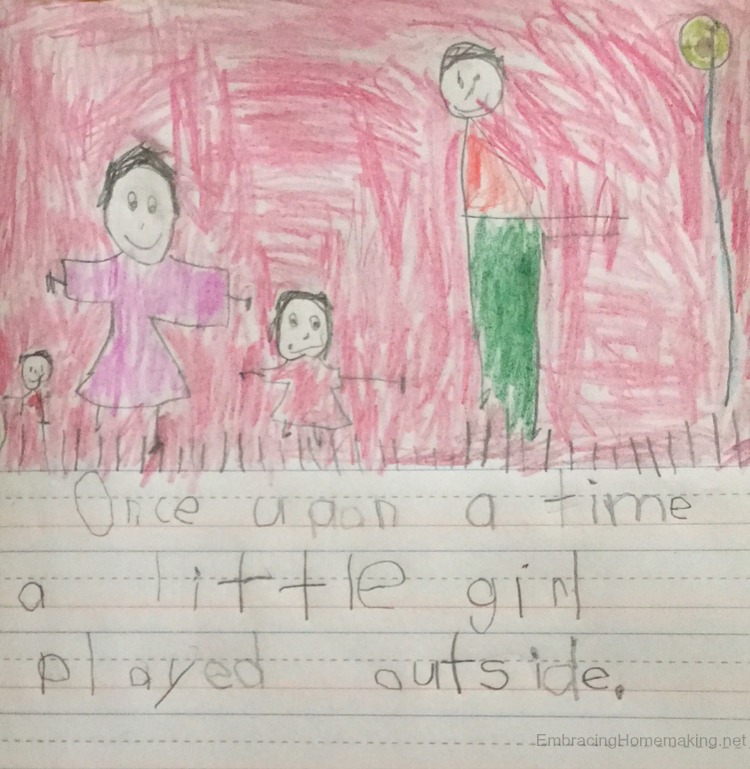 She does love to play outside!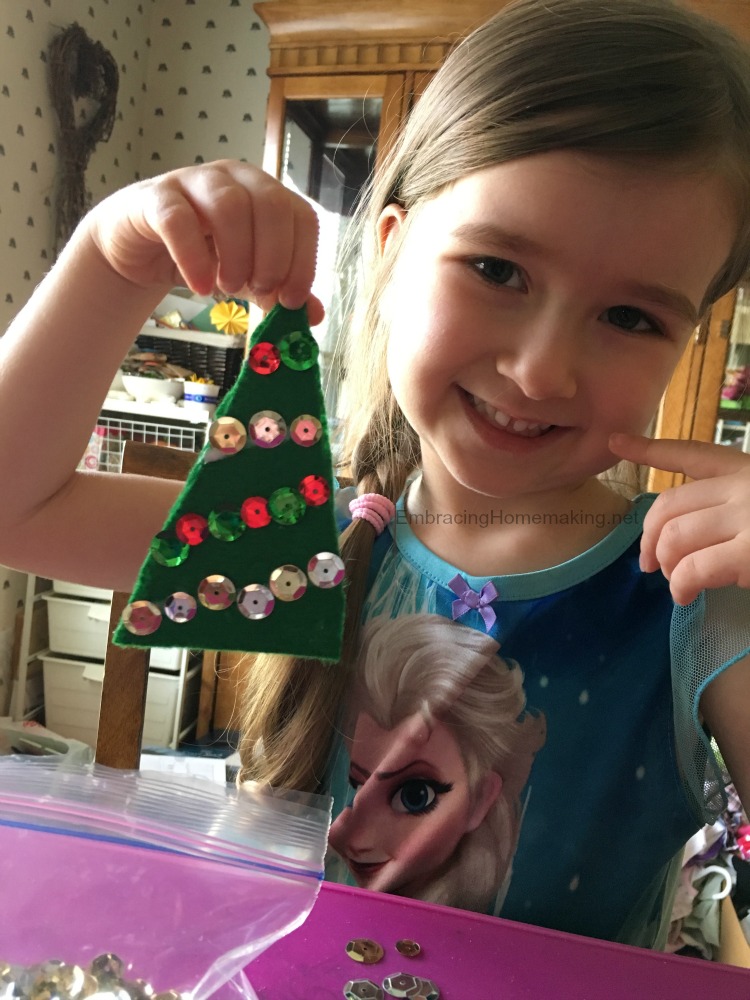 Homemade Christmas ornament!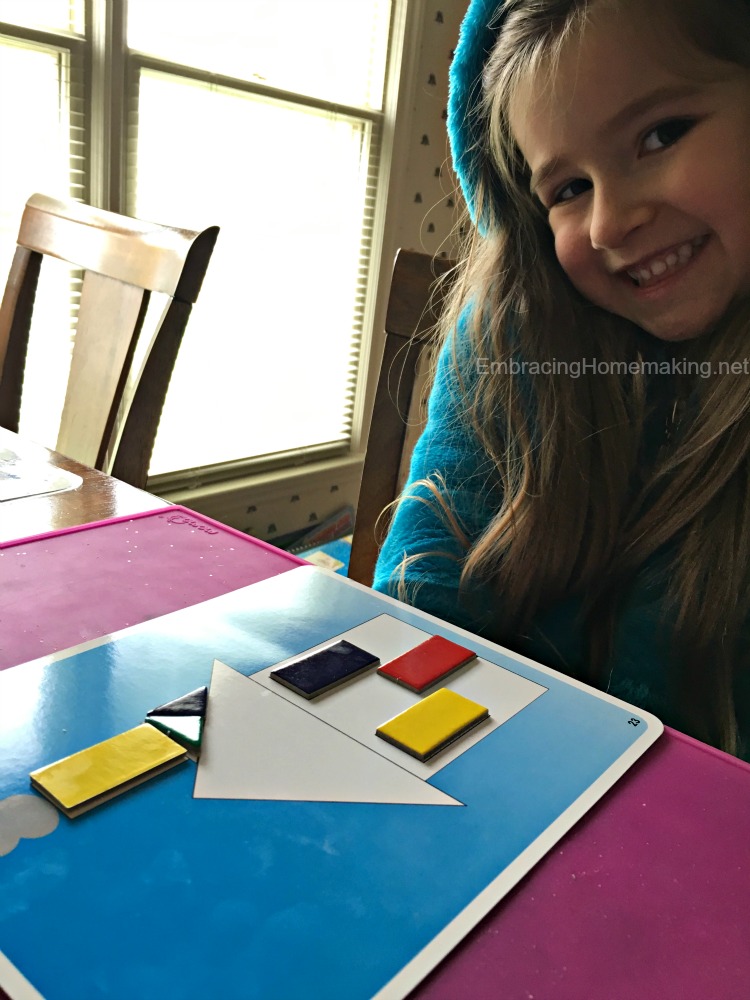 Tanagrams are so much fun!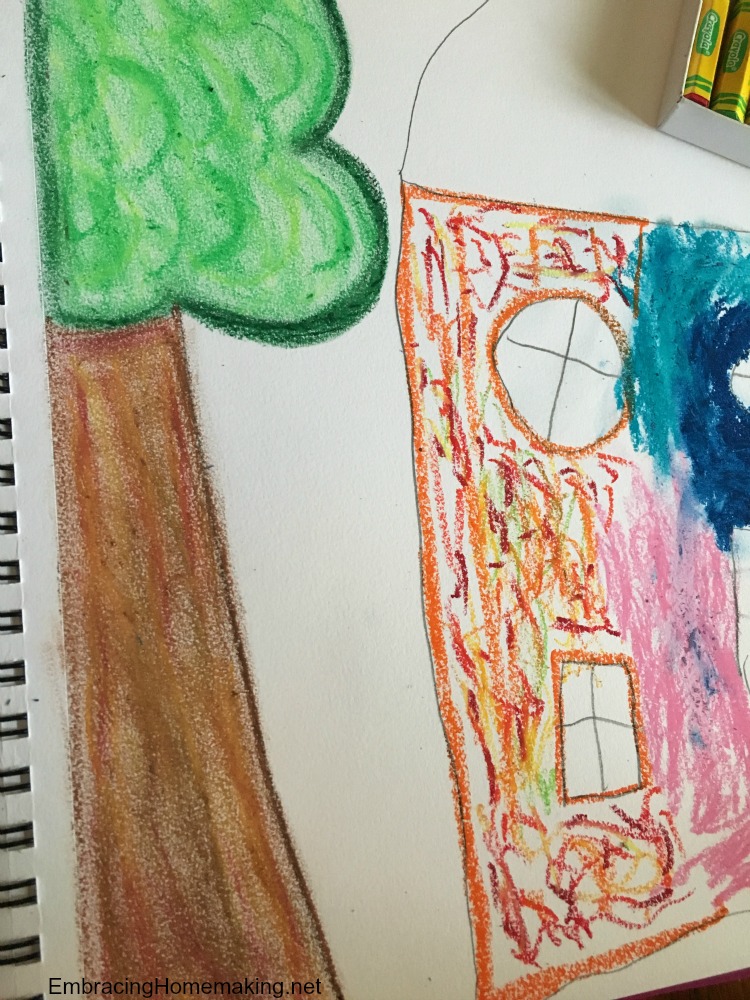 Oil pastels are the best!
The UPSTART curriculum is impressive – It uses an award-winning software from Waterford Institute. Within the software you'll find thousands of educational songs, books, and lessons in the fundamental subjects: reading, science, and math. Wait for it – each child is given unique, individualized lessons on their skill level and learning style. This is so great. Individualized lesson plans are few and far between. Having this at home, for free, at your fingertips is basically unheard of. And all the homeschool families rejoice.
It works too. In 2013, a study showed that kids using UPSTART have 2-3 times higher learning rates than those who didn't use the program.  This study is done by an outside source too, not in-house.
If you're interested you can register for the program at http://waterfordupstart.org/. I think this is definitely worth investigating on your own!