This is a sponsored post written by me on behalf of the happy egg co. for IZEA. All opinions are 100% mine.
When it comes to being healthy, the struggle is real. I've been slowly plugging away at getting healthier this year. It's no easy task as I'm sure you know. It's hard to put mind over ice cream. No matter how much I work out (which is usually less than more) I always feel better when I make healthy meal choices. What I eat matters more, for me personally, than what I do. What I eat for breakfast sets the stage for my eating habits throughout the day. I've found that I truly feel well fueled for the day when I eat a nutritious protein filled breakfast. I especially love when I find a way to incorporate vegetables into my morning meal. The recipe I'm going to share with you today does just that! It's an easy, quick, protein filled, veggie toting recipe that will have your kids asking for seconds. Plus, it's a great meal to eat in the car if you are like me and have to eat on the run sometimes.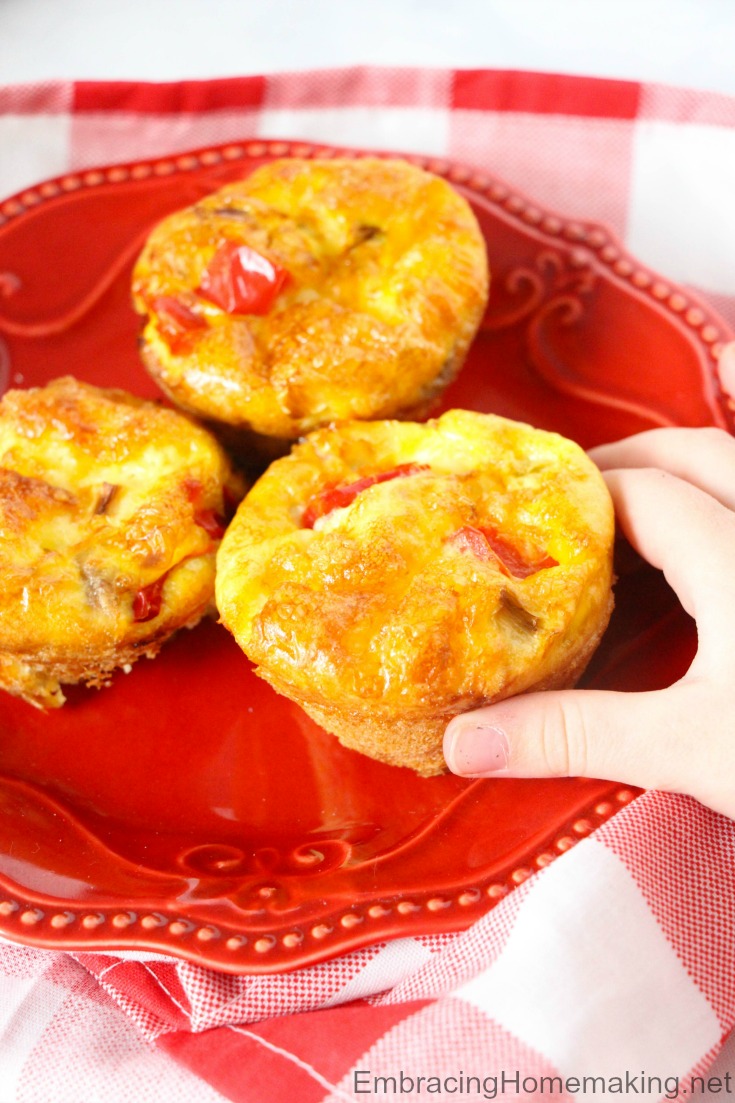 Mini Egg Frittatas!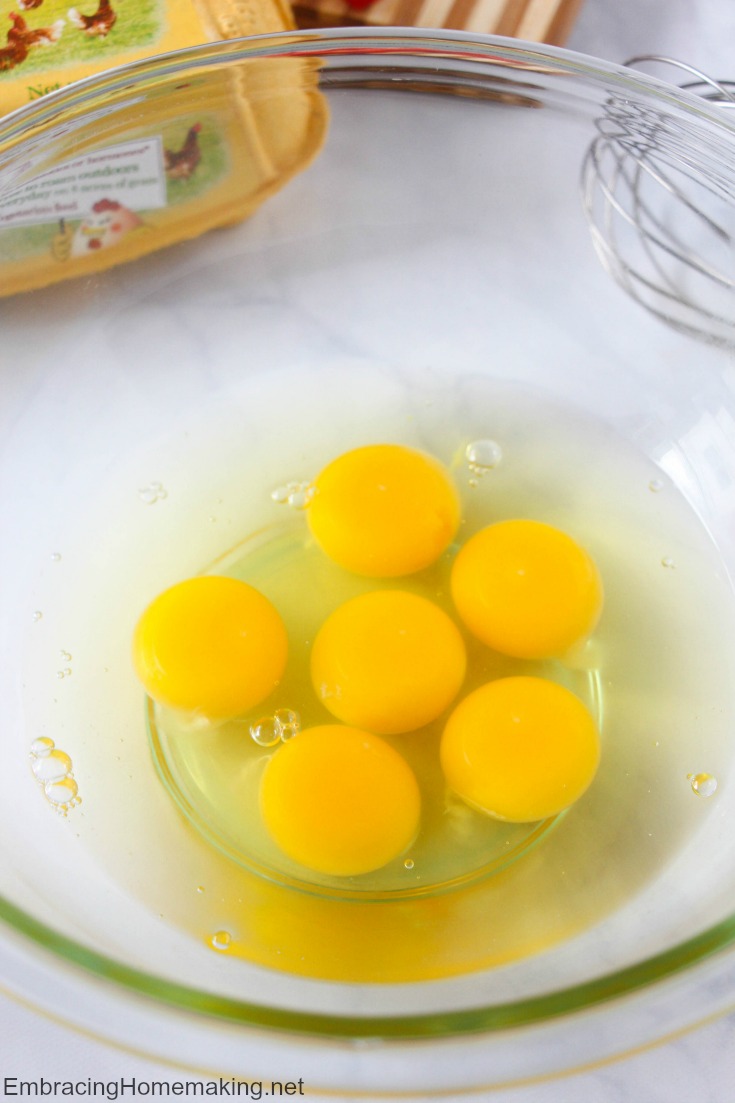 Oh, and before I share the recipe I have to share that since I've started trying to eat healthier and eating more protein in the morning I've discovered the best eggs in the world. That's my opinion, not their claim! 🙂 I used to buy the cheapest eggs I could find but ever since my grandfather gave me some farm fresh eggs at Christmas I've been looking to find some better eggs because there really is a difference! While researching the difference between caged, cage-free, pasture raised, and free range I've learned a lot. Mainly, that the egg aisle is a confusing place to shop but also that cage-free hens live in a barn and may never see the light of day. The happy egg co.has free range eggs that come from hens that live on farms and have access to 8 acres where they can run, jump, flap, and play outdoors every day. Now, I wouldn't have believed this before Christmas if you had told me but after trying them myself I truly believe that less stressed hens living a more natural life produce better eggs. The yolks are darker, taste creamier, and my husband even noticed that the shells are a little thicker. Who knew? Yes, this is a sponsored post for the happy egg co. but I'll only work with companies I completely back and the happy egg co. is definitely one of those. Seriously, the next time you're at the store, pick up a dozen and see if you don't think there's a difference. They're delicious! Now for the recipe…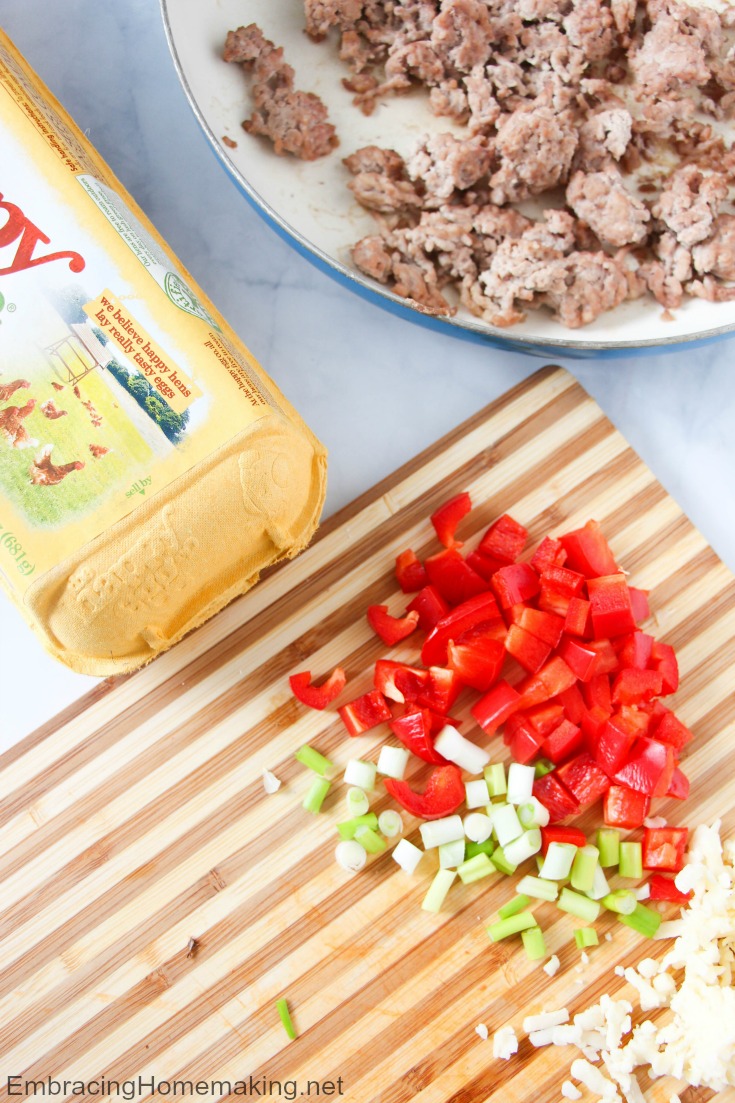 Ingredients:
1 lb ground sausage, cooked
10 the happy co eggs
1/2 cup shredded cheese
1 pepper, chopped
2 green onions, chopped
Salt and pepper, to taste
Directions:
Preheat oven to 350F
Grease a muffin tin and set aside.
Cook the ground sausage and drain off any grease.
Place 1-2 Tablespoons of cooked ground sausage into each muffin cup, and top with a sprinkle of cheese.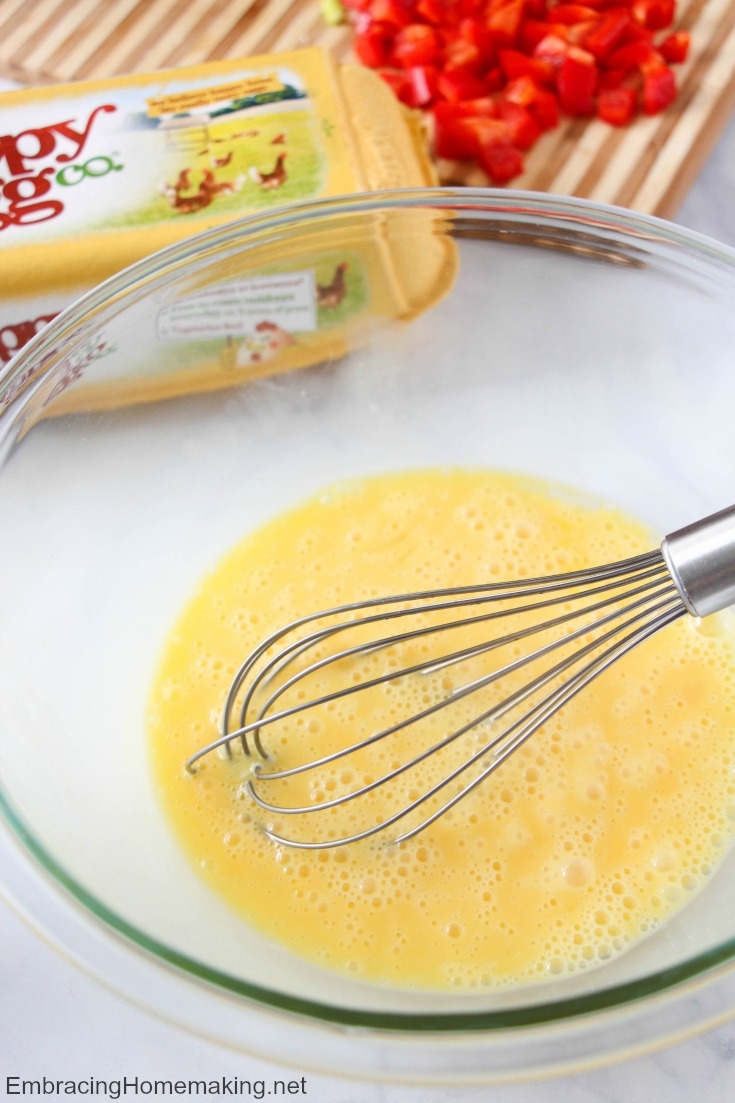 Place all of the eggs in a large bowl and whisk for 2 minutes, incorporating lots of air.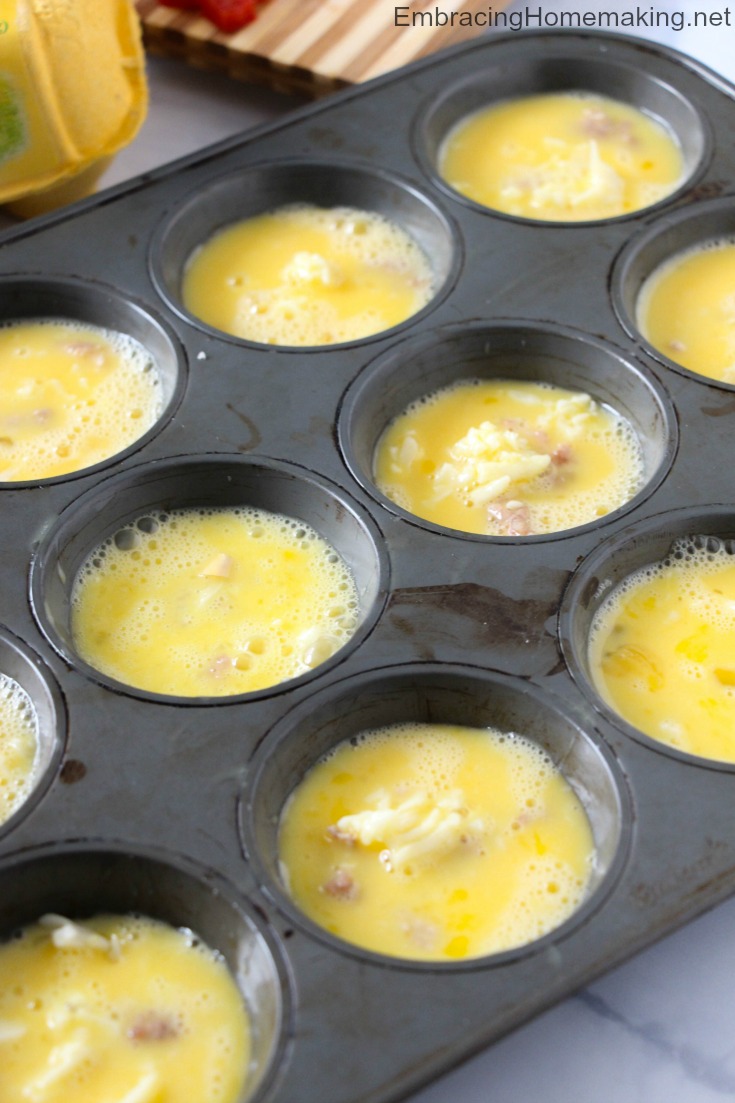 Pour the eggs over the sausage so that they are completely covered in each muffin.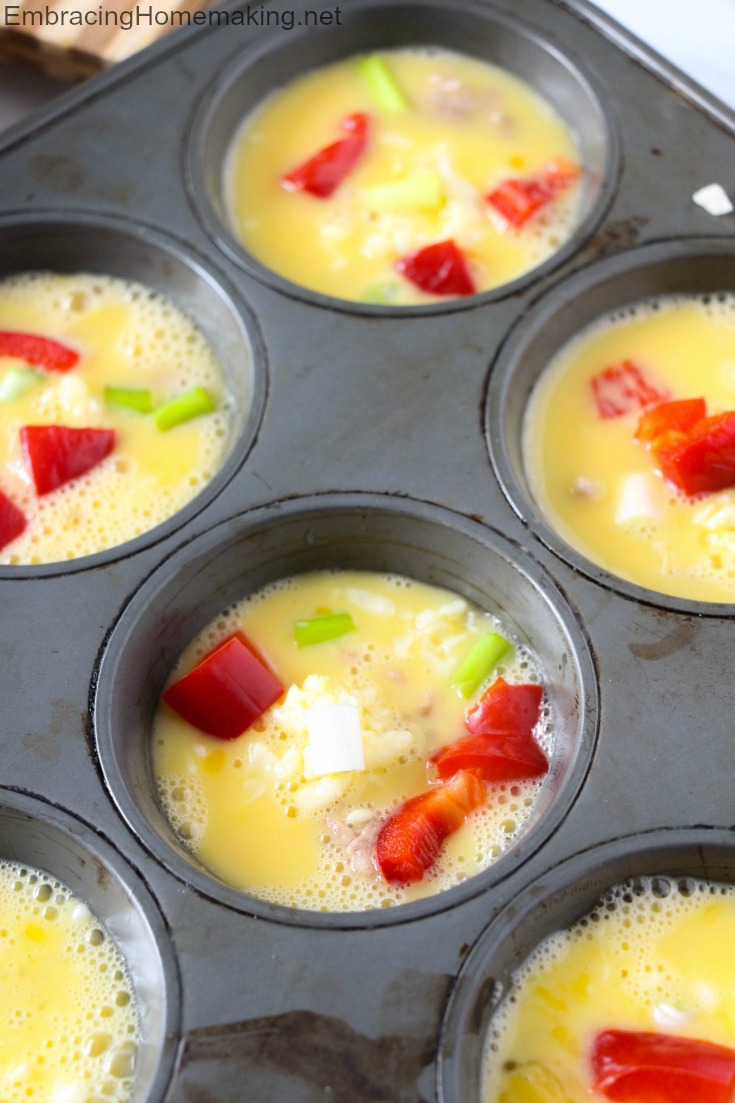 Sprinkle on some veggies and place in the oven.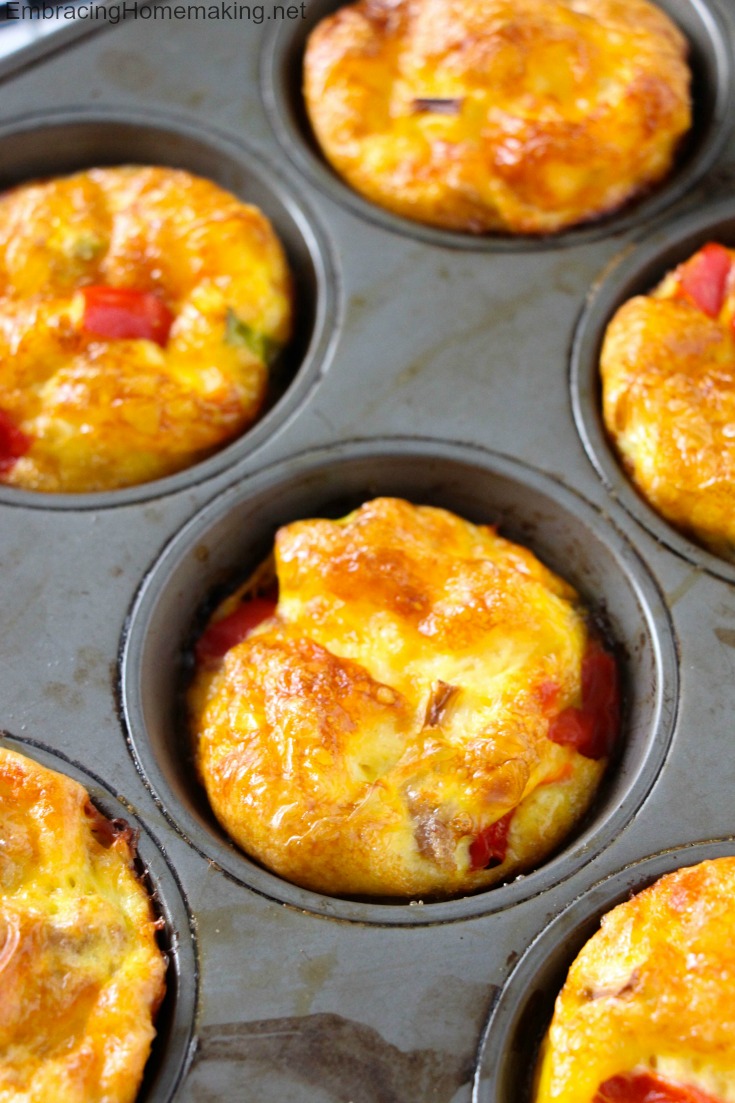 Bake for 10-12 minutes until the tops are puffy and golden brown.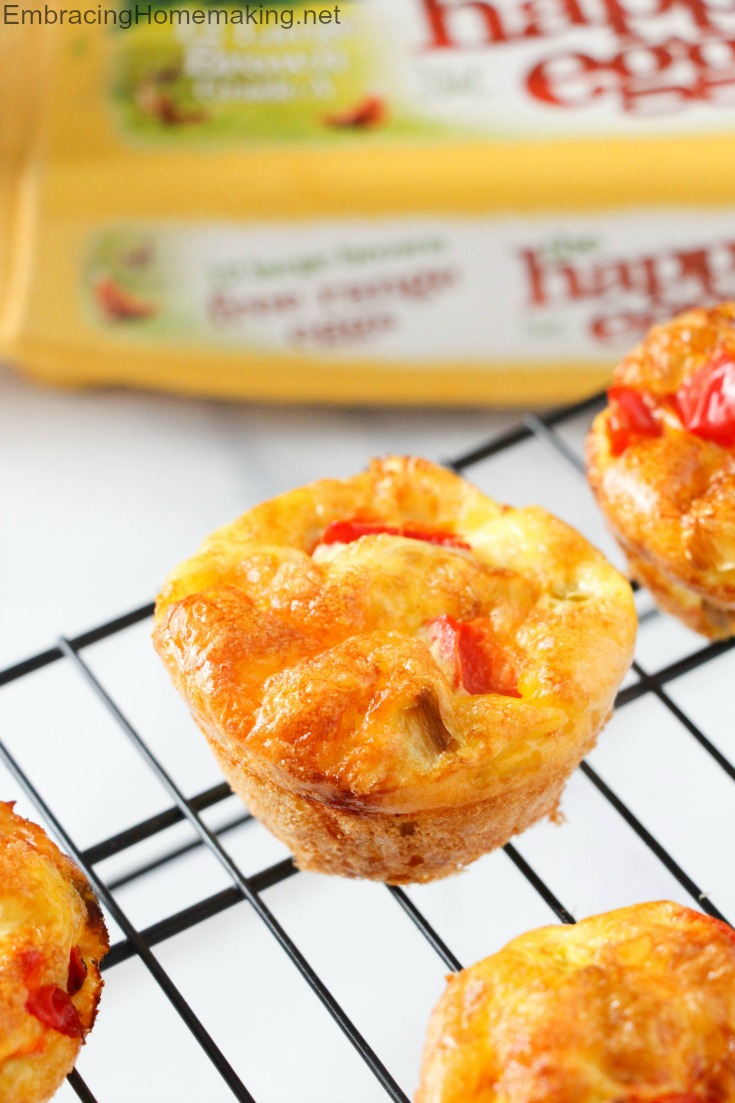 Voila! It's that easy.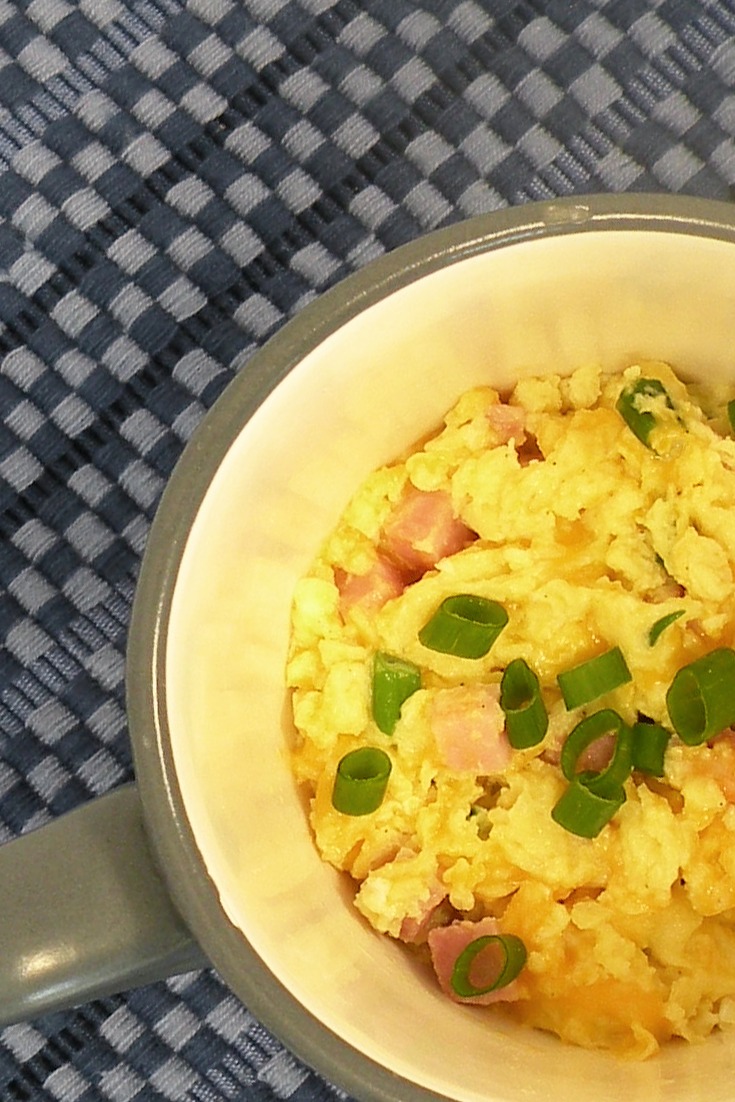 Here's a quick mug frittata recipe if you're in a very quick rush! Ingredients:
2 large eggs
1/2 teaspoon of milk
2 tablespoons chopped green onions (about 1 small green onion)
2 teaspoons shredded cheddar cheese
A little bit of ham (I don't know how to measure this, 1 heaping tbs?)
Pinch of sea salt
A few turns of the pepper grinder
Directions:
Spray the inside of a mug with a nonstick cooking spray
In a separate small bowl, whisk the eggs, add the other desired ingredients, and pour into your mug.
Microwave on HIGH for 30 seconds and then stir the egg mixture. Microwave another 30 seconds and stir again. Microwave a final 45 to 60 seconds longer until eggs are set.
What are your favorite protein filled breakfast favorites?