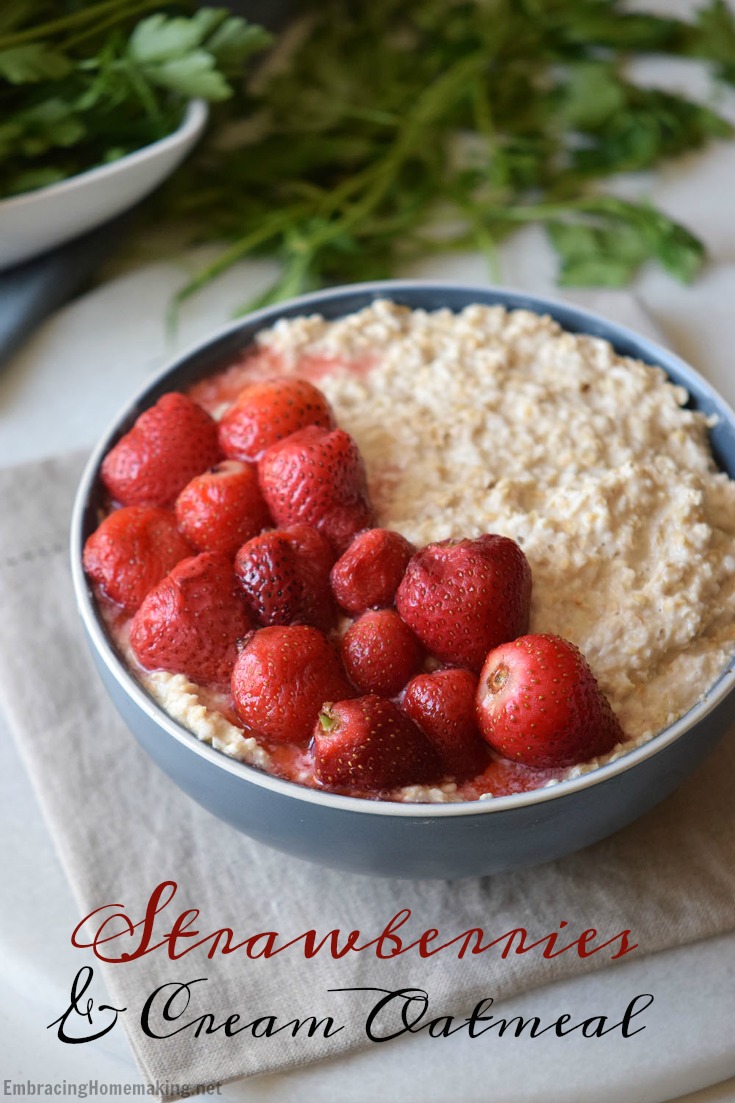 I have a thing for breakfasts, especially ones that are nutritious, delicious, fairly easy, and quick to cook. Lately, we've been on an oatmeal kick around here, so I've been experimenting a bit with recipes and flavor combinations, my favorite one so far? Strawberries and Cream Oatmeal.
What I love most about this recipe is that is packed with the most delicious things on the planet I mean, strawberries and cream are one of those things that are even better when together (like peanut butter and jelly). Add a sprinkle of brown sugar and a bit of vanilla and you just got a powerful flavor mix that will kick start your day with a bang.
And can we please just talk about how the oats help to bring all the ingredients together and keep them pretty much rocking? I know that a lot of people find oats pretty bland and boring, but when you have a breakfast that's so jam packed with flavor the soft oats keep the Strawberries and Cream Oatmeal balanced and not overpowering (which is probably the last thing you want in your morning).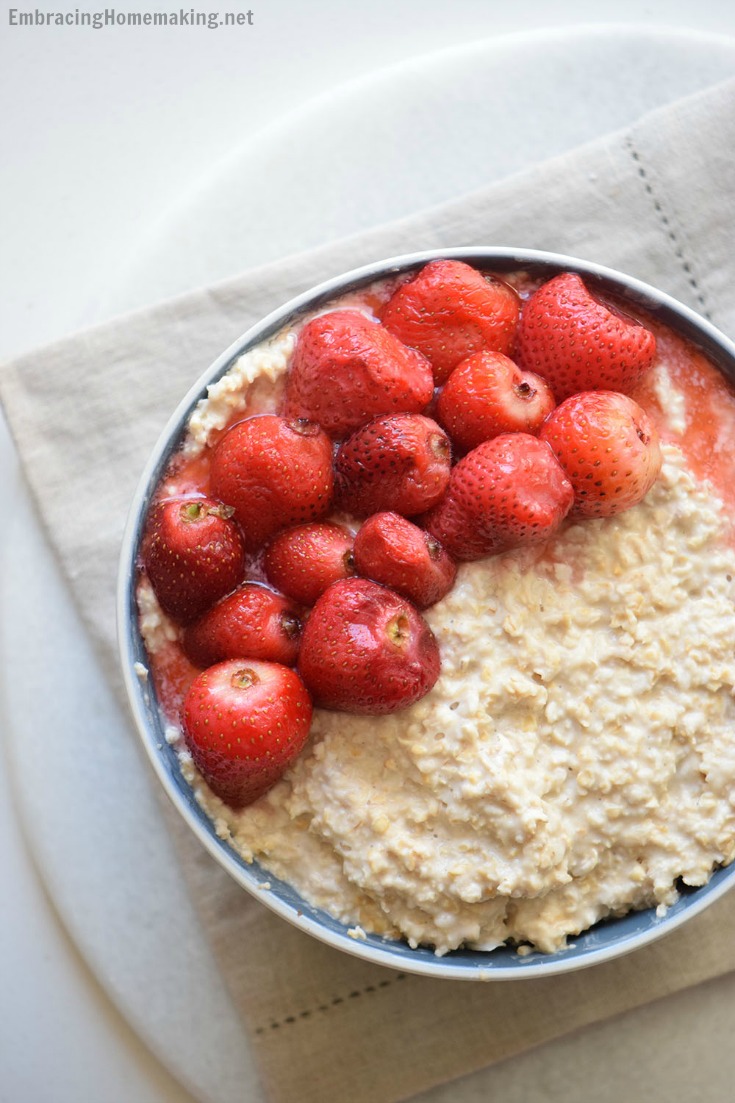 My secret is cooking them until they are thick and creamy and then layering it with a healthy number of strawberries, the more berries the better. While you can use fresh strawberries, and that's actually the method that I use most of the times, you can also give them a twist by roasting them in your oven for 10 minutes (the time it takes you to cook the oatmeal) not only the berry flavor gets accentuated a lot, but they also get extra sweet and soft, almost like a preserve. Roasting them is also great if you are using frozen berries that are lacking a bit of flavor and freshness.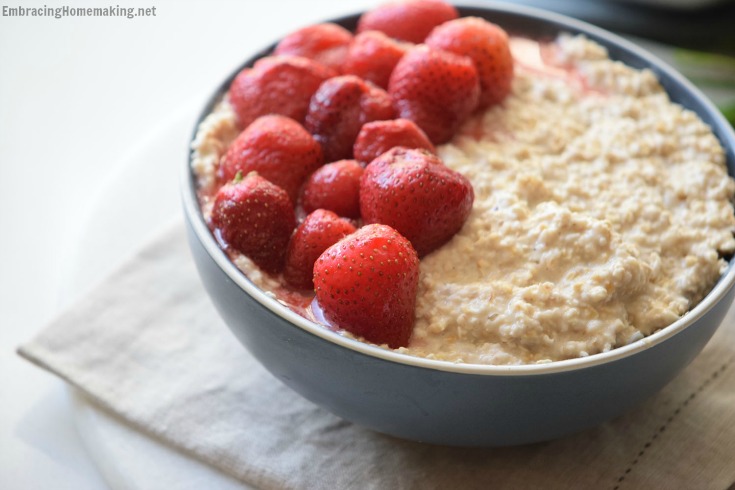 To roast them I just layer them in a baking pan, drizzle them with a couple of drops of lemon juice and put them in the oven at 350 degrees, and that's it. Super easy and super delicious.
Ingredients
–  1 Cup oats
–  1 ½ Cup milk
–  1 Cup strawberries, roasted
–  2 Tbsp brown sugar or honey
–  2 Tsp vanilla
Directions
–  Mix in a saucepan the oats and milk, turn the heat on to medium-high and stir.
–  Add the vanilla and sugar, stir until the sugar dissolve and the mixture looks creamy, it will take over 15 minutes.
–  Remove from heat, when cool serve in bowls.
–  Top with strawberry and enjoy!