This post is sponsored by Post but my opinions are my own.
The last few weeks have been very busy around our house.  School pictures, my daughter sang in a 9/11 tribute performance for local servicemen, a new cycle of Kids4Truth is starting, my daughter has had two trips to the doctor's office for what looks like chicken pox or poison ivy (but the doctors don't know what it is), my internet has been spotty, and we've started trying to take my youngest to the potty.  Wait, that wasn't the last few weeks, that was last week alone!  Needless to say, things have been a little crazy here.  When things get crazy I do my best to simplify life.
I've been taking time to intentionally talk and connect with my family.  My husband took my daughter out to the mall (he bought her the cutest little purse at Gymboree), out for ice cream, and then bowling.  Impromptu daddy/daughter date after a doctor visit.  This gave me a lot of time to connect with my son who I found out is quite chatty when his older sister isn't around.  I love one on one time with my kids.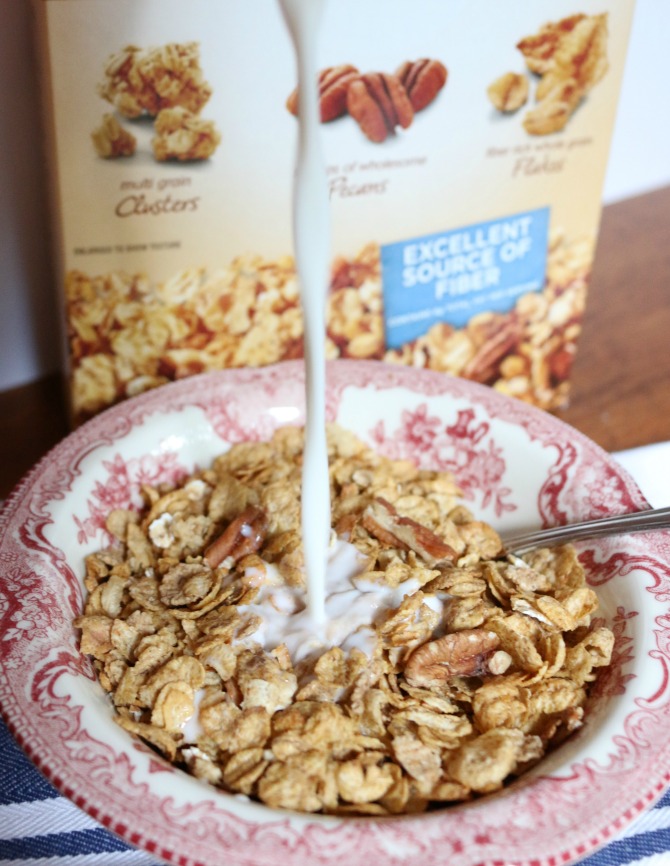 I've also tried to simplify meals and snacks.  Nothing fancy will be served until things calm down a bit.  Frozen pizzas are okay every now and then, right?  I think so.  I've also tried to pack in protein in every meal.  For breakfast we've recently been enjoying Great Grains® cereal.  Have you tried it before?  There are four varieties to choose from but so far I've only tried the Crunchy Pecans.  It was delicious!  A little sweet but not too sweet.  I love pecans and this is the first time that I've seen them in a cereal.  Each box of Great Grains has 5-7 grams of fiber per serving.  I love cereal for breakfast and I never get tired of it!  Sure, I'll make fancier breakfasts sometimes but it never feels like I'm being shortchanged when I just pour of bowl of cereal to simplify life a little.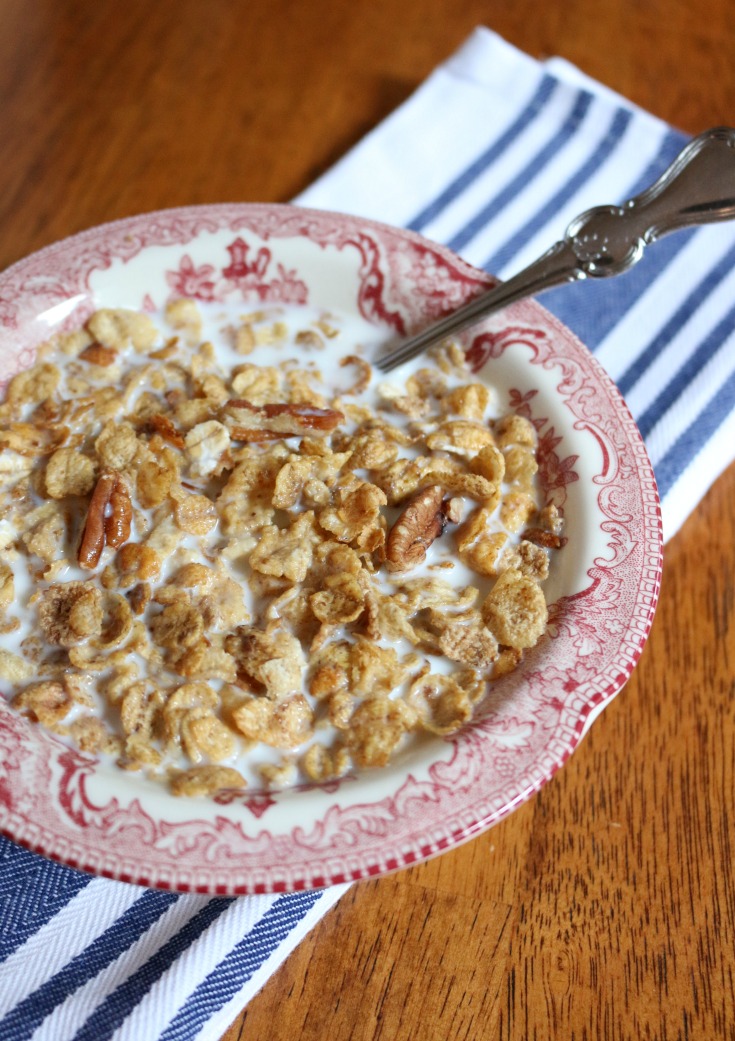 The other delicious Great Grains varieties are Cranberry Almond Crunch, Banana Nut Crunch, and Raisins, Dates, & Pecans.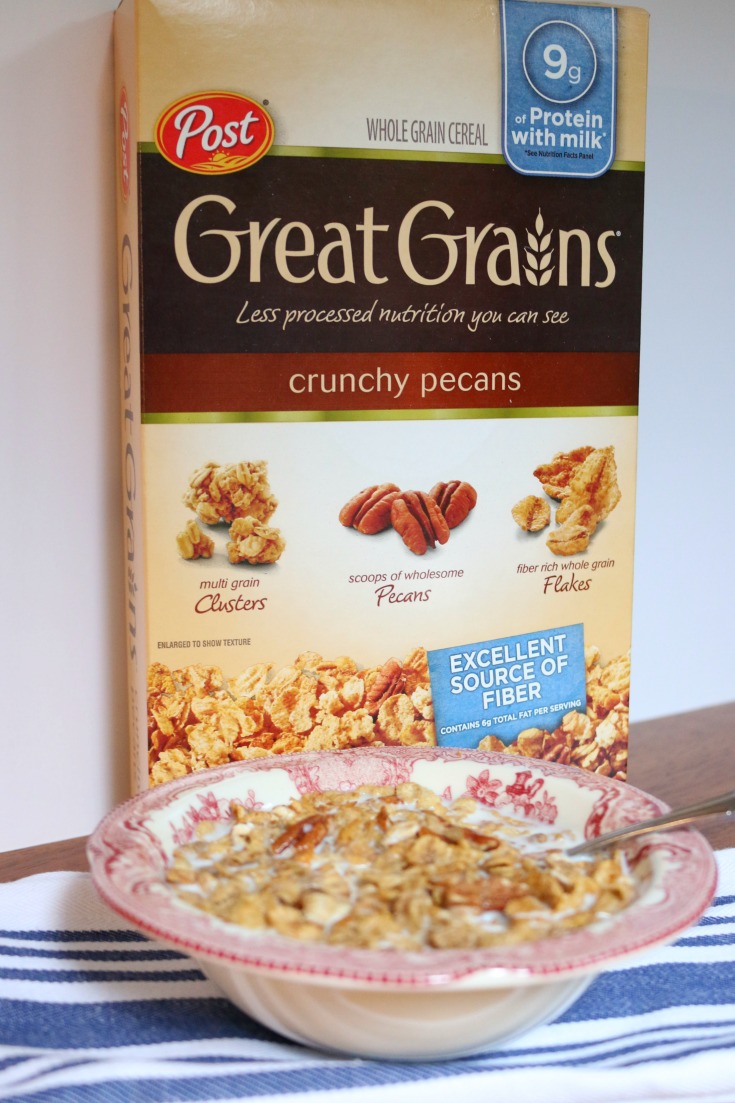 To save on cereal to feed your family (whether during a busy or slow season of life) go here to grab a coupon.  Save $.75 on 1 box.
What do you do to try and slow down when life starts going a speed you're not comfortable with?  How do you calmly put on the brakes without throwing everyone in your family for a loop?