With cold weather approaching, you're probably wondering who to keep protect your car during the extremely cold weather season. Living in a world that has changing seasons isn't easy for car owners, you always have to check your car to ensure it's going to survive the next change of seasons. Whether you use your car for family road trips, business or just casual drives to run errands, it's important to keep your car in tip-top shape during the cold weather season.
Since we all have our own daily to-do's to check off before the cold weather hits, I wanted to share some tips to keep your car safe this winter, before the extreme weather hits and your car experiences a breakdown.  This post is brought to you by GatorChrysler.net.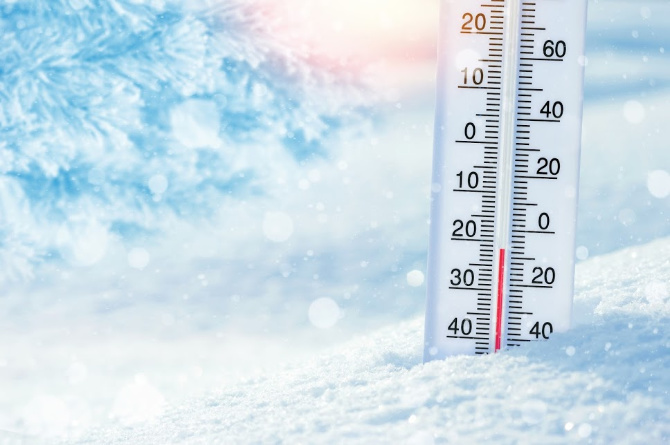 How Do You Take Care Of Your Car In Extreme Cold Weather?
Invest in Winter Tires
Living in an area that gets hit hard with snow and blizzards means that your tires must be in shape to handle such treacherous conditions. Consider investing in a set of winter tires that you use during extremely cold weather. The investment will pay off after just two seasons of using them to drive during the winter season.
Keep Fluids Up
Visit your local car dealership to have them perform service maintenance on your car. This service will check your tires, the fluids, brake, and all other important maintenance features to ensure your car is ready for extreme cold weather. If you want to do this at home, that's fine, just check all fluids such as oil, antifreeze, power steering, brake fluid, and air pressure level as well as the tread on your tires.
Check Your Battery
A tired battery will surely make it difficult to get your car started during extreme cold weather. Most car dealerships advise a change of your car battery every three years, or when the warranty runs out. Check to see what you have going on with your car battery, such as a warranty, erosion and how much power it has to ensure it will last through the winter season.
Grease Car Locks
Some car locks can freeze in extreme cold so make sure you have you inject lubricant spray into the gears and locks of your car if they're older and not moving as solidly as they did the day you purchased your car. Greasing all locks and other gears in the car is usually something older vehicles need, so call your mechanic to confirm this is a necessary step to take care of your car in extreme cold weather.
At the end of the day, it's all about being proactive so that you can keep your car running smoothly without any major mishaps during the extremely cold weather that arrives when winter comes your way.