With the holiday season approaching many parents are wondering how to keep kids busy in the backseat. This is such a challenging concept for parents with kids of all ages. While you'd think preteens and teens can self-entertain, just take them on a long road trip to visit family and see how well that truly entertain themselves. Since kids of all ages may need some entertainment options during a long holiday travel road trip, I wanted to share some of the best ways you can keep these kids busy in the backseat.  This post is brought to you by Easterns.com.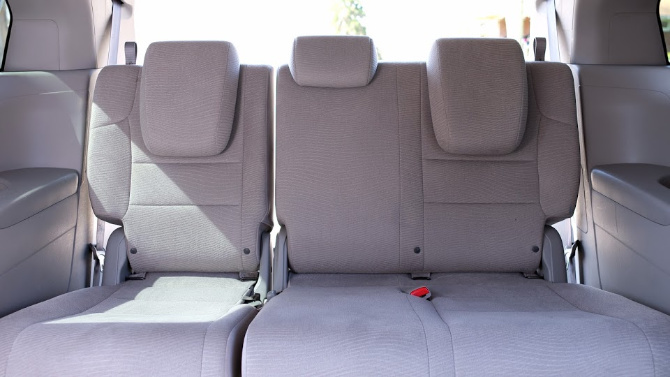 5 Ways to Keep Kids Busy in the Backseat
Printable Games
There are so many printable games that kids of all ages can enjoy in the backseat. Car bingo and i-Spy come to mind as two childhood favorites that kids can enjoy playing while they're patiently waiting to arrive at your next family holiday gathering.
Portable DVD Player
Whether you love or hate electronics, the sad reality is that our kids are growing up with technology all around them. A two-hour movie or two will keep your kids busy in the backseat. Have the kids take a vote before leaving what DVDs will be played in the backseat to avoid sibling rivalry on the road.
MP3 Player
Grab an MP3 player or a smartphone with a music app downloaded for use in the car. Have your kids create their own holiday travel playlist that they can listen to during the long haul to visit family. If you don't have a device for each kid, consider playing each list over the car radio during your travels.
Paper and Drawing Utensils
Get a little holiday travel tote bag that's full of drawing utensils like crayons, markers, and pencils as well as pads of paper. This will give your kids plenty of supplies to draw on and enjoy playing games like Hangman or Tic Tac Toe together in the backseat during long road trips.
Bring Audiobooks
Take this time to give your kids a little homeschooling on the road. Download audiobooks that will help your kids learn about your current topics you've been studying. This allows you to do some homeschooling on the road during the heavy holiday travel season.  Check out our Family Audiobooks.
There you have it, my top 5 ways to keep kids busy in the backseat. As you can see my ideas will work for most any age group and will help your kids remain calm so that you can arrive at your destination in one piece.