This post is brought to you by Reedman Toll which is just a hop skip and a jump from Virginia.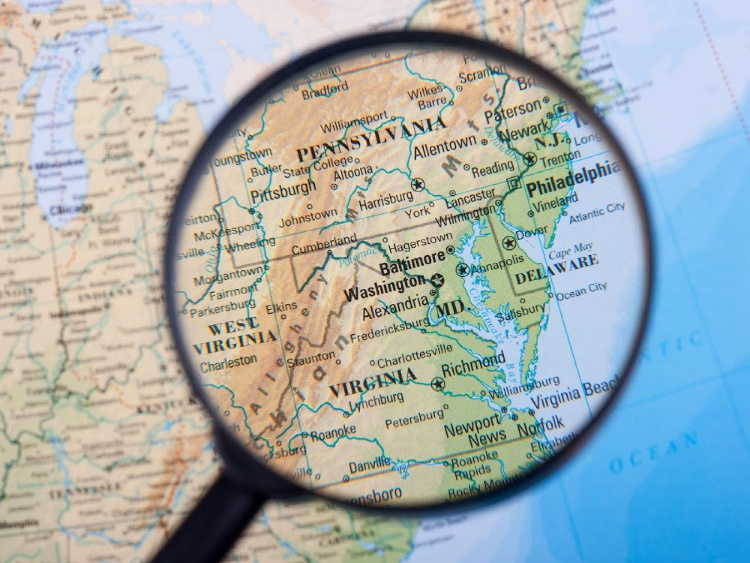 If you're in family vacation planning mode, don't discount the mother of all the states, Virginia.  There are plenty of family friendly places to visit in Virginia!
It's summer vacation season and that means countless families will head out all over the country for their annual vacays. Some are planning beach trips, while some are mountain bound. There aren't many states that offer both options, but Virginia is one! That's right. You can head right from the mountains to the seashore if you're so inclined.   Our readers have submitted their favorite Virginia vacation destinations and here are top three family friendly destinations to visit.  I hope you'll comment below with your other great Virginia vacation recommendations!
Don't Miss Family Friendly Places to Visit in Virginia
1. Colonial Williamsburg: Pay one visit to the world's largest living history museum and your kids will likely be wanting to know the date of your next trip before you leave! With loads of hands on activities, you can't blame little ones for wanting to come back! And you can even stay on property. Score!
2. Sandbridge Beach: A bit more off the beaten path than the highly trafficked Virginia Beach area is Sandbridge. Comprised of five miles of quiet coastline, this beach is perfect for the laid-back family time you crave, but it's close enough to the action if you want to leave the relaxing community and head into town for some flavor.
3. Blue Ridge Parkway: If hiking is a family favorite activity, there are loads of opportunities to hit the trails on this scenic drive from Shenandoah National Park to Great Smoky Mountains National Park. It's the ultimate road trip! In fact, you can even found some mapped out day trips on their website.
As you can see, there is no shortage of family friendly places to visit in Virginia. There are all kinds places to see for all kinds of families to experience! I daresay there is certainly something that will appeal to your own family. So, let's go! Virginia is waiting for you. Now you just have to decide what will take the top spot on your must see list!