This post is brought to you by JunctionAutoChryslerDodgeJeep.com.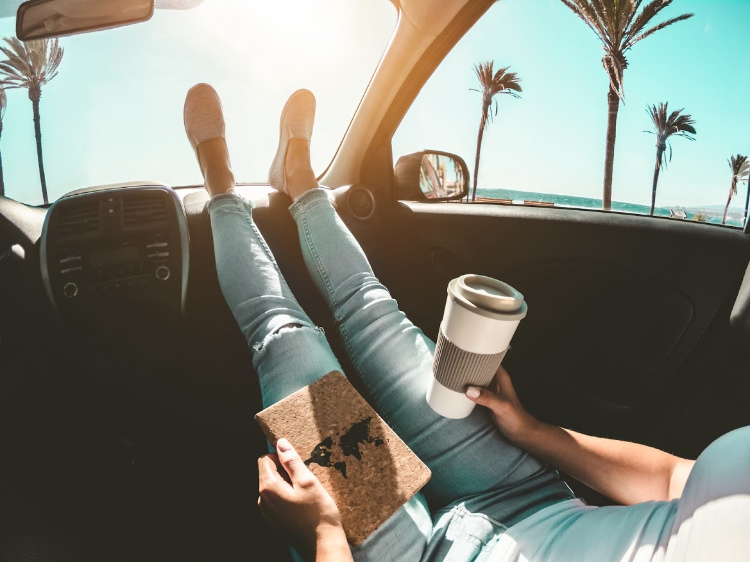 If a road trip is in your summer plans, you're going to want to check out these family road trip hacks! Don't just survive your road trip, enjoy it!
Now that the kids are out of school, it's time to start focusing on family vacations. Some of you will be flying to your final destination but plenty of you will be hitting the open road.   If you have a family road trip in the works, you know that this particular kind of vacation requires preparation. Without preparation, you're going to end up with cranky kiddos asking if you're there yet every five minutes. Ok, that will probably happen anyway, but they will be less cranky when they ask if you have a magic toolkit of family road trip hacks that you can dig into. And that's why we're here today. I want you to have a memorable for all the right reasons, not all the wrong ones!
The Family Road Trip Hacks You Need
1. Leave in the wee hours so the kids sleep a good portion of the trip. We like to leave around 3:00 AM so we can sneak in at least a few hours of drive time before they wake up. When they wake up, you better have your game on!  This is the time to break out your activity books, craft projects, etc.
2. Evaluate what you're going to pack. If you have a small car you'll want to make sure you don't over pack.  When you're cramped you're all more likely to be grumpy.
3. Anticipate their every need, meaning, you want drinks, snacks and boredom busting activities at the ready! I also always have plenty of motion sickness remedies on hand.
4. Take advantage of rest stops. Sure, you can use the restroom without having to take a detour, but did you know that many rest stops also have playgrounds? Stopping for an extra 10 minutes or so to let the kids run off all that extra energy is worth your sanity!
5. Journal your trip. It's hard to make a mental note of all the best parts of your trip when you're in the thick of it, so having a family journal that everyone can capture their favorite memories in takes the pressure off Mom.  Plus, it's a great way to remember funny things that are said and create cute inside jokes for your family to share.
Now who's ready to rev up the family vehicle? With these family road trip hacks you should have a relatively stress free road trip ahead of you! Make this the trip your family talks about for years to come because you had such a magical time, not because Sally fought with Jimmy for 12 hours straight.