This post is brought to you by MillersChryslerJeep.com.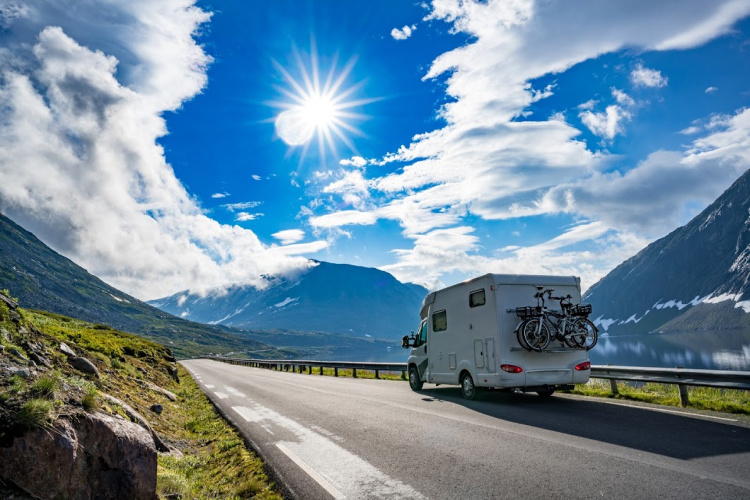 Camping season is upon us, which means it is time to hit the open road, grab the old dusty tent, and enjoy a few nights under the stars! Camping doesn't have to be time consuming or expensive, in fact there are plenty of "hacks" out there that can make the experience an enjoyable and affordable one. Look below at 7 camping hacks every family should know, and see how you can hack your way to a better camp out!  It's a great way to explore your local
1. Tin foil is your best friend.
Tin foil can be used in so many ways when it comes to camping. You can use it to cover leftovers, or use it to cover grill grids if they are rusty and dirty. Tin foil can also be used to cover items in a hurry to protect them if the rain starts.  You can even cook some things on the engine of your car!
2. Make your own cheap fire starters.
Stuff toilet paper tubes with shredded paper and dryer lint to achieve a roaring fire. These DIY fire starters a great way to get a roaring fire without spending a dime. For even more fire starting power, add the remnants of old candles inside as well.
3. Take a tarp.
A cheap tarp can help your items stay dry if the rain starts. You can also place a tarp underneath your bedding area to help keep the space warm and dry as well. Tarps do an amazing job protecting your firewood stash as well. Since rain can be unpredictable, having a tarp on hand is always a great idea.
4. Don't forget the solar lights.
Take some basic solar lights with you and allow them to charge during the day. This is an easy way to keep your campsite lit up at night without having to worry about candles or even flashlights. You can even take them on evening walks with you.
5. Consider foil dinners.
One of the easiest ways to cook over a fire is to make foil dinners. Add chopped vegetables, seasonings, and a meat of your choice to the foil and close it up to create a packet. Then, just toss the packet onto the fire for a quick meal with easy clean up.
6. Keep bugs away naturally.
Burning white sage in your campfire is an easy way to keep biting bugs such as mosquitoes away. You can also use citronella oil and peppermint oil on your camping linens to help keep them at bay! They hate the scent, and will soon fly elsewhere.
7. Hit the dollar store before you go.
Your local dollar store will have so many supplies that you can use in creative ways when you camp. Take clothespins so you can easily hang linens to dry. Large freezer bags are excellent for storing dirty clothing. Inexpensive blow up rafts can offer extra support while you sleep, and the plastic storage containers are excellent for carrying shower toiletries to and from the bath house.
Are you ready for the best camping trip yet? Consider these 7 camping hacks every family should know and see how fun (and easy) a night under the stars can be!