Are you looking for a way to free up a considerable amount of space in your kitchen? If you are like me and constantly trying to figure out the proper way to organize your kitchen cabinets to save space or create more space, then continue reading for some tips to organize your kitchen cabinets.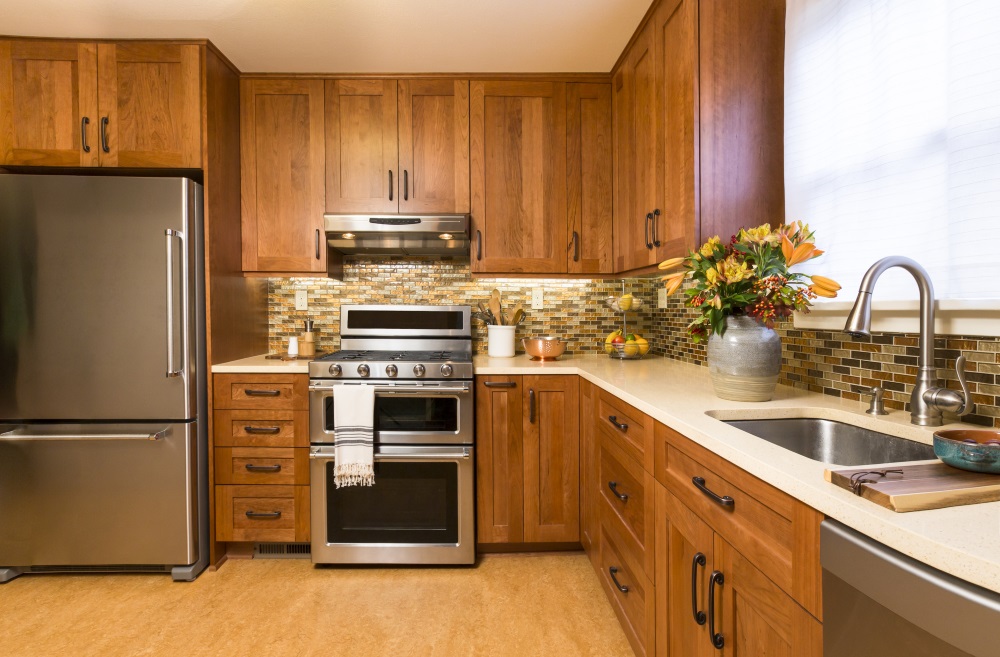 Organizing Your Kitchen Cabinets is as Easy as 123…
Empty Everything
The first step to organizing kitchen cabinets is to empty everything out. You can't organize things without first knowing what you're working with. Take the time to set out everything from every cabinet onto the counter. Check expiration dates and toss away any items that are expired or unusable, this includes pantry items that perhaps have little left within their container.
Group Your Stuff
Now that you have everything out on the counter in a wide open space, group your stuff. You will create mini-groups of similar items as a means to ensure you place baking goods with baking goods, seasonings with seasonings and so forth to ensure your kitchen cabinets are organized and easily accessible. If you're uncertain of where to group an item, create a miscellaneous pile for now.
Determine a Home
Now that everything has been grouped together, take a look at the placement of your kitchen cabinets. Plan to have baking goods near the stove, for example, to ensure each item is not only organized but in an easily accessible location for their purpose. Keep canned goods in one place, pasta in another and be sure to have everything located in a place that suits the kitchen setup.
Try New Containers
Most of the items you found in your kitchen cabinets may have been in there a long time. Think about all of that waste, you perhaps spend extra money replacing items that didn't need replacement. Try to use new containers such as clear ones so that you can label them and see how much is left in each container easily. This will help reduce spending on unnecessary supplies and ensure you can easily access what you need in the kitchen.
Use Hooks or Extra Shelves
If you find that there is a lot of empty space in your kitchen cabinets against the wall area, use hooks to help maximize usage of those areas. You can easily use an extra shelf install or hooks to keep various items. Consider maximizing the best organizational skills ever by utilizing the space that tends to be empty space once the kitchen cabinets are organized.
There you have it an easy to follow guide on how to organize your kitchen cabinets. Although tedious, this process is relatively easy and as long as you communicate with the household on putting everything where it belongs, things should stay organized for quite some time.