This post is brought to you by Central Avenue Chrysler Jeep.
Before the holiday season picks up and cold weather hits, you have the fall season. This somewhat cooler season brings about the temptation to turn your furnace on at night and start baking to warm up the home. While you may be tempted to spend more to keep warm this fall season, you may want to think twice. Today, I am sharing a few tips on how to save money in the fall season so that you can stay within budget.
7 Ways to Save Money in the Fall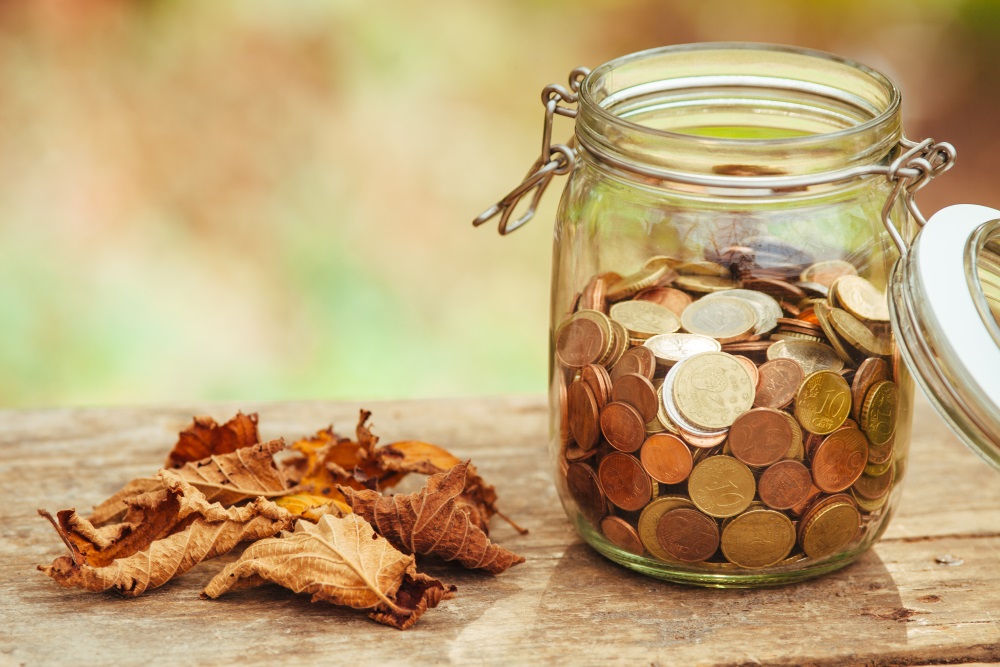 Car Pool with Friends
The sports and recreational season is just heating up.  Kids are being toted to and from 5 or 6 locations a week.  Team up with some fellow parents and take turns ushering kids to their practices.  Be there for the games but save gas money on the practices.
Hold off on A/C and Heat Use
Keeping the A/C off during this somewhat cooler season is a great win. While the evenings get cooler, turning the heater on this early in the season will cost you quite a hefty price. Leaving the A/C and heater off for the fall season will ultimately save you a bundle of money.
Unsubscribe from Email Lists
As we all know, the holiday season is just around the corner. During the fall time, you will see that those marketing email lists you are on start pushing holiday promotions. Unsubscribe from any email lists that you are on to avoid the temptation of unnecessary spending.
Reevaluate Monthly Spending
Fall is a great time to rejuvenate your spending habits. Reevaluate your monthly electric, cable, internet, and car insurance rates. See if there are any current bundle deals or discounted rates that you can take advantage of. Doing this helps offset the budget so that you are prepared for heating fuel season costs.
Cook at Home
Cooking from scratch during the fall season is an easy way to warm up the house as well as save costs on groceries. You may have started to dine out more often or cook less during the warmth of the summer season but use the fall time to start cooking hearty meals for the family.
Open the Curtains
Take advantage of the natural heat source of sunshine. The sun usually shines pretty brightly during the fall season. Open the curtains and blinds during daytime hours to take advantage of this natural heating source. This is an easy way to save money in the fall so that you keep that heater off just a little longer.
Furnace Maintenance
Last, but not least, fall is the time to make sure that furnace has been tended to. Call to get your furnace maintenance done so that you save cash during the heating season. A furnace that gets an annual maintenance done will save a lot of money off your heating bill.
There you have it a few simple tips on how to save money in the fall. This time of year is a joyful one with cooler days that still have that sunshine beaming brightly. Take advantage of my tips shared today so that you can maintain a proper household budget and prepare for the extra costs that will arrive in the winter season.