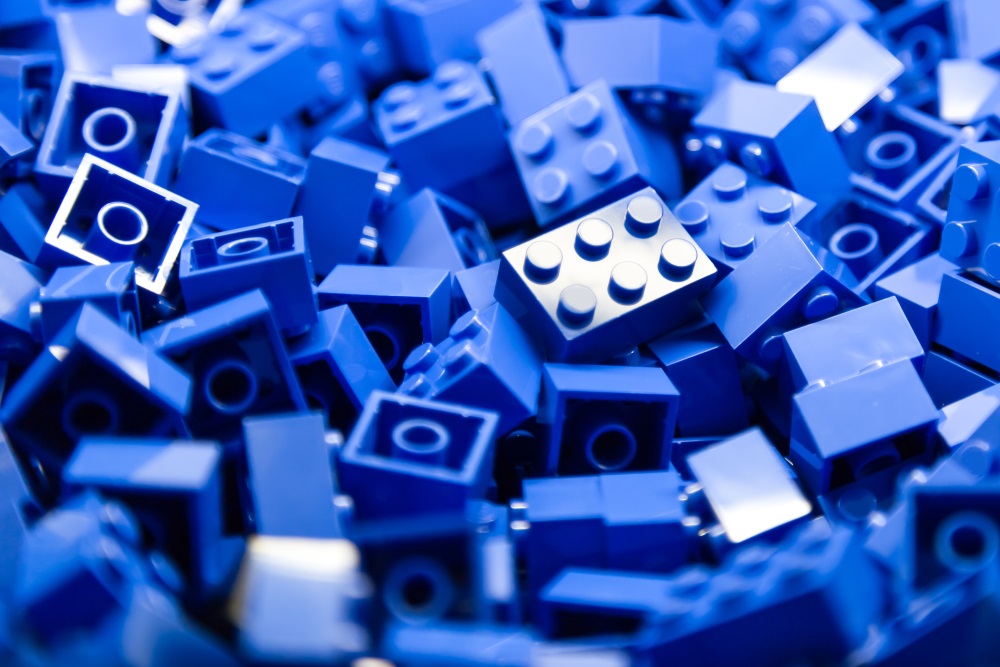 Many would argue that Legos are the best childhood toy for kids. It seems over the years, Legos have not lost their shine and have only increased in value. Over the years kids will accumulate more and more Legos leaving a parent uncertain how to maintain the storage units for these little bricks. If you are a parent who is sick of stepping on Legos all over your home, then these 5 tips for storing Legos will be your saving grace.  This post contains affiliate links.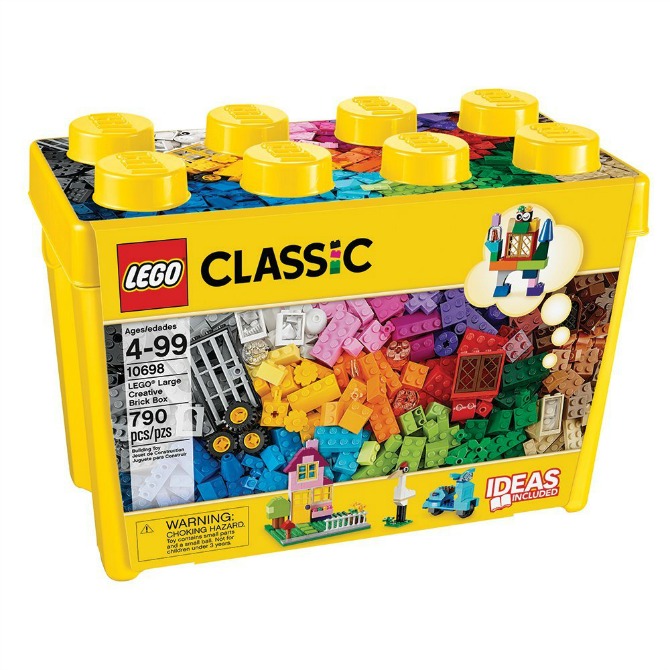 I'm a mom who is just starting out on her Lego journey this Christmas and I asked a friend of mine, a more experienced Lego mom if you will, to share her storage ideas with me.  She shared the tips and I found my favorite products to go along with each tip.  Thank you, Brandy!  While I'm not sure what I'll go with yet, I'm leaning towards the storage drawers.  Do you Lego moms have any tips to share?  Do you keep Lego Friends sets separately from the loose Legos?  I have so much to learn!  Share all your tips in the comments please!
I bought two of the Large Lego Box pictured above.  Do you think that will be enough to get them started?  It's going to be the big joint gift we give our kids this year.
(Check out my post on How to Save Money on Legos. Even though I just now made my first Lego purchase I've been scoping them out since this time last year.)

Containers with Dividers
While this may be a tedious process, consider using containers like tackle boxes that have dividers. These containers will serve as a great way to divide bricks up based on size. Lego playtime will never be the same again when you organize each brick based on size into containers with dividers. Your kids will love being able to find the right brick for the right Lego project every time.  The one pictured above is only $29.95 on Amazon now.

Party Favor Buckets
You know those party favor buckets you can purchase for your child's birthday party? Those buckets will work perfectly to gather up Legos in a neat fashion within your kid's playroom or bedroom. Hang multiple party favor bins from the wall and have your kids sort through the Legos. The Legos can be organized by size, color or similar theme within each party favor bucket. You will be happy because this is the perfect décor addition to any bedroom too.  The party favor buckets above are less than $14 shipped right now on Amazon.

Storage Bean Bags
There are many storage style bean bags on the market these days. Consider investing in some of the storage style bean bags where kids can dump all of their Legos inside of this bag, close it up and toss it to the side of their bedroom or in the closet for future playtime. These storage bean bag ideas work perfectly for the parent of kids who don't want any organization, they simply need a way to get the Legos up off the floor.  The Cinch Playmat and Backpack above is only $17.95 with free shipping on Amazon.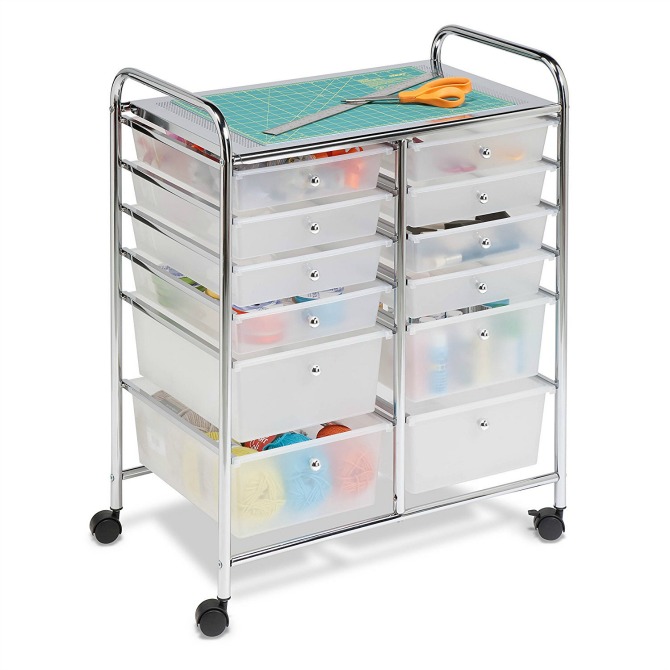 Storage Drawer Units
You probably have seen those inexpensive plastic storage containers that have drawers at your local Walmart or similar store. These storage units that have drawers are the perfect solution to any home filled with Lego lovers. Consider investing in a few of these plastic drawer type storage bins to ensure your kids always have a home for their Legos when done playing with them. The price is just right and these often go on sale during the holiday season.  The cart above is my favorite choice for Legos because it has wheels so it can move around easily, has see through bins, and the bins completely and easily life out to carry to your work space.  It doesn't hurt that it's attractive to look at too!  Right now, this is on sale for $45 shipped (down from $99) on Amazon.
Build a Lego Room
My last tip for storing Legos is to designate one room in the house that's reserved solely for Legos. If you have a large enough home, then this option will work wonders. Have the kids work together to bring all of their Legos into this room where they have shelves and bins to organize their Legos in a clever way without ever worrying about their parents screaming as they step on a Lego in the middle of the night.
There you have it 5 tips for storing Legos so that you are no longer the parent who has to tip-toe around their home for fear of stepping on those sharp brick pieces. Legos are a great childhood toy that inspires creativity, now you can use these tips to teach organization and the importance of cleaning up after playtime.