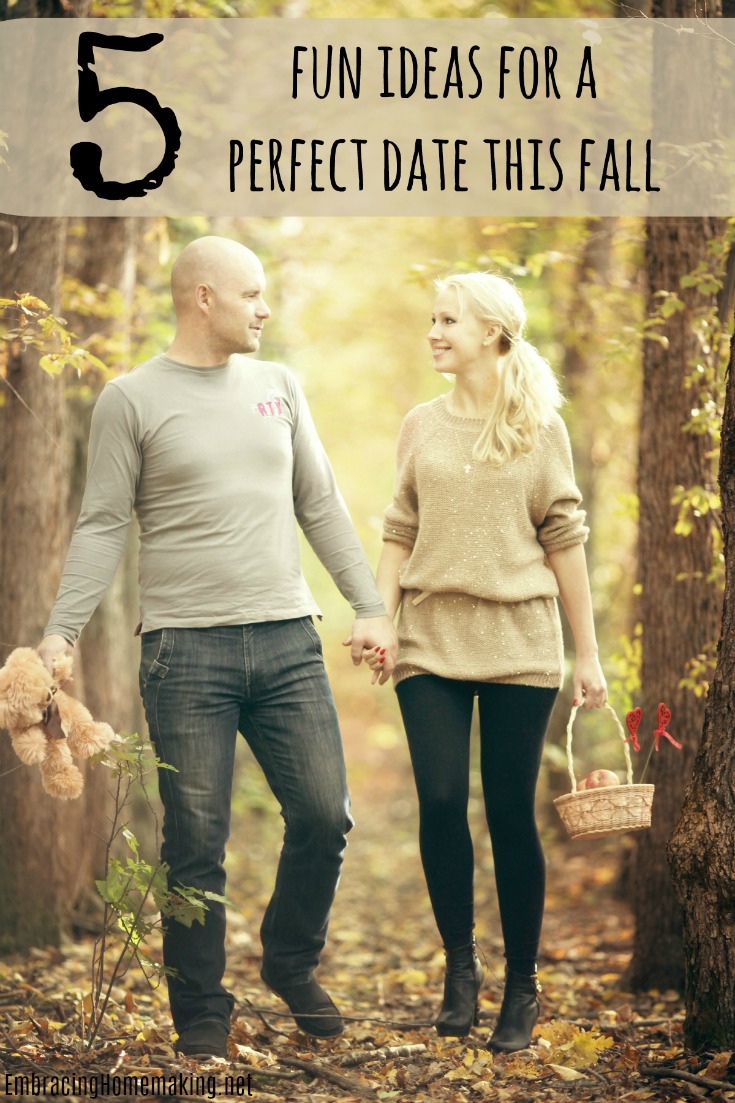 5 fun ideas for a perfect date this fall
Tired of the same old restaurant and movie date? You and your significant other would love to take advantage of the beautiful fall season but don't know what to do or where to go? Luckily for you, I have 5 fun ideas for a perfect date this fall!
Go hiking
Looking for a budget-friendly way of spending time with your love while burning some calories? Going on a hike is an excellent idea! Wherever you may live, there is certainly at least one trail accessible nearby. Focusing on the same goal, you and your date will be totally in sync while observing the beauty of nature. Benefiting from getting a good workout, your body will release endorphins (happiness hormones) to keep you in a good mood. Combine that with being in great company and you are set to have the most amazing date!
Try apple or pumpkin picking
If exercising while on a date is not a good fit for you two, you can have a wonderful time at the apple orchard or the pumpkin patch. It is still an excellent way of discovering nature while being able to have a conversation and connect with each other. Think about it: with all the apples you and your significant other are going to bring home, you can keep the date going by baking a delightful apple pie! You could also start carving your pumpkin and use the leftovers to make delicious pumpkin bread. Possibilities are endless!
Get lost in a corn maze.
They aren't just for kids!  Have a fun day making your way through a giant corn maze.  Some are even "smart mazes" and incorporate your cell phone into the game.  If you and your husband are braver than I and up for something spookier, consider finding a "haunted" corn maze one evening.
Ride a horse
How about something totally different than the typical fall excursion? Ever thought of going horseback riding with your love? Even if both of you are completely new to this activity, it can be very interesting to take a lesson together and help each other out. If you are still unsure, hire an experienced guide who will take you on a slow and peaceful ride on the trails or in the woods. Feeling more adventurous? Try trotting or even galloping when you are more secure on the horse. 100% sure to impress your date!
Stop by the State Fair
Fall is usually fair time in many states. Fairs are perfect for a date because there are activities for all ages and interests. You can share a (fried!) meal with your sweetheart, cheer on a piggy at the races or admire arts and crafts exhibitions. Turn to the carnival side for a friendly competition and win a cute teddy bear for your love. Get the adrenaline rushing by going on one of those really fast rides! Don't forget to end this amazing date on a romantic note by riding the Ferris wheel!
Whether you and your significant other are getting to know each other or have been together many years, going on a date that is out of the ordinary is an excellent way to discover new things about your partner. With these 5 fun date ideas, you can learn new skills, enjoy nature and have a blast together! Your fall season will be truly unforgettable!