This post is brought to you Kim's Toyota.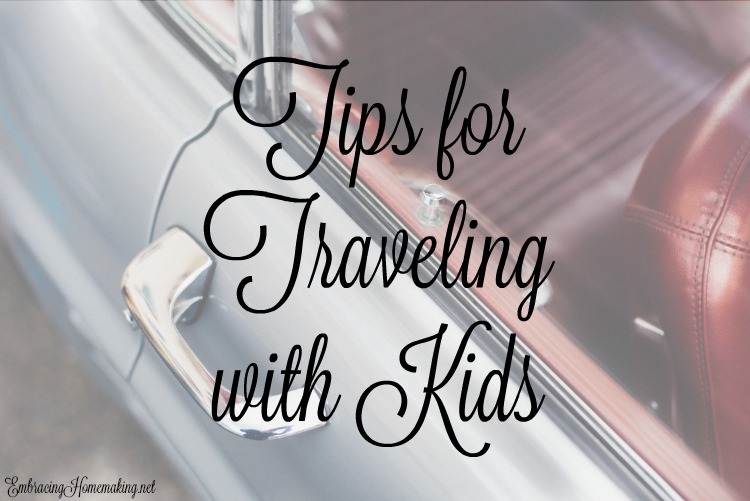 It is almost time for vacations to begin and families getting out on the open roads taking road trips! So many wonderful memories come from family vacations, and spending time in the car site seeing all over the globe! Today I wanted to share some of the top road trip tips when traveling with children. These will make your life and theirs a little easier!
Car Sick Travel Bag: You never know when someone will end up getting sick, so I recommended making a car sick travel bag. Include medicines like anti-nausea, anti-diarrhea, gas medicines, something for headaches and so on. Just make sure you pack medicines for any occasion. I also toss in some sacks in case someone does have an upset tummy, you are not left in a bind. You can store it in a gallon bag and tuck in in the trunk or under a seat.
New Movies for Kids: If you have tablets or a portable dvd player, think about doing new movies for the kiddos. You can rent some from a Redbox if you have a dvd player, or download and/or stream from the tablet. Either way this is a great way to keep them occupied for awhile. You can also download fun games on tablets for them to play.
Prevent Boredom: Like above with the new movie idea, you can also think about other activities to keep your children entertained. Try to find new things like car bingo, or go to your local dollar store and find new toys for them. Anything you think your child might enjoy and be entertained for a little bit.
Shower Caddy Basket to Hold Crayons: Pack up some fun coloring or activity books. Then take a little shower caddy basket, that has the suction cups on the back, and stick it to the window. Then when they need a crayon they can reach up in the caddy to get a crayon or pencil. It keeps the crayons from falling into the seat or on the floor.
Pack Snacks: This is a great one to save a little money and to have snacks when your kids get hungry. Take sandwich bags and pack up some of their favorite treats. Like crackers, cookies, licorice, whatever you want. Then create single serve snack bags. When they get hungry let them pick out a snack to enjoy.
Bathroom Breaks: Be prepared to have more pit stops then if you didn't have kiddos with you. They will need to stretch their feet and go to the bathroom more than adults. So just make sure to allow yourself the time to have those stops and let them burn a little energy off.