This post is brought to you by Reedman Toll Nissan and contains affiliate links.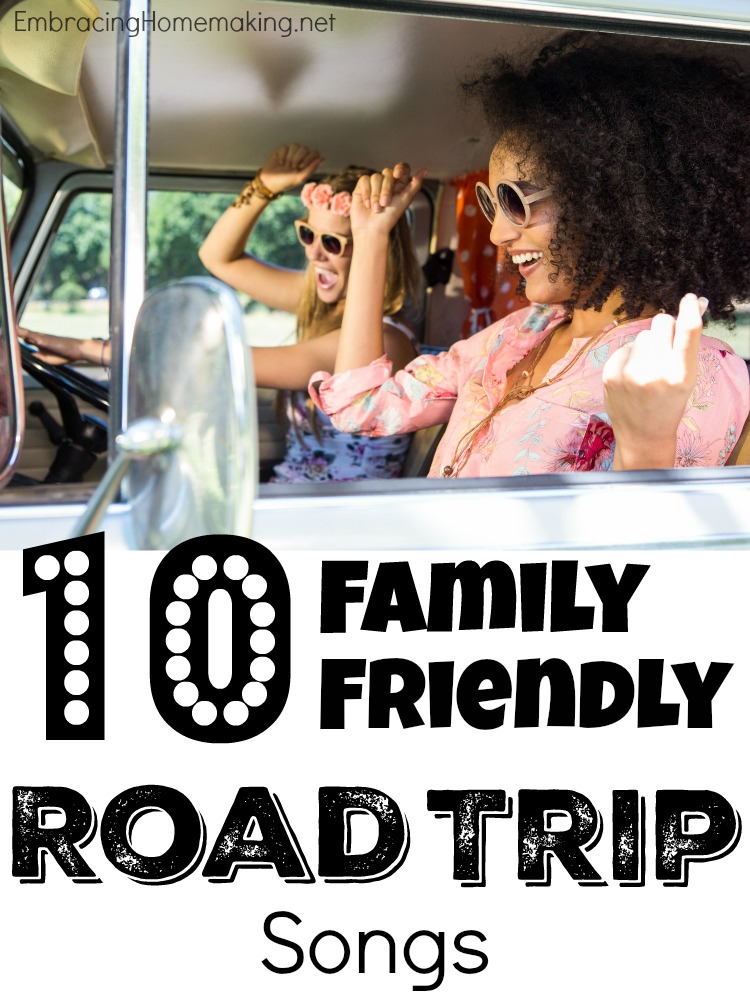 As a family we love singing in the car. LOVE it!  So of course as I'm planning out every detail of our next vacation you can bet that a play list or 12 will be made.  It's a long, long drive but these traveling tunes will help put us in the mood for a road trip!  I've compiled my list of family friendly road trip songs to help you get your motors running! 🙂
10. I've Been Everywhere by Johnny Cash
In four verses, 91 places are quickly listed off.  Destinations big and small are listed and it will be fun to cheer when he sings about a place where we're from, or headed to, or are currently driving through.  You can't beat the man in black.
9. On The Road Again by Willie Nelson
This is the perfect road trip song!
8. King of the Road by Roger Miller
I can still remember my parents playing this song on road trips when I was a kid.
7. Riding In My Car by Woodie Guthrie
My husband introduced this song to me recently and it's one I think my kids will love to sing along with!
6. I'm Gonna Be (500 Miles) by The Proclaimers
This twin duo will get everyone singing and bobbing their head along with the tune.  The song may be about walking but it's still an upbeat song about traveling so I had to include it.
5. Ramblin' Man by The Allman Brothers Band
This song makes being on the road seem more appealing than ever and hopefully it will keep the kids enjoying the trip for a few more miles.
Bobby Troup wrote this song in 1946 and it has been covered by many but I'm partial to Chuck Berry's 1961 rendition.  Not only is this a great one to sing a long to but it gives parents a great opportunity to squeeze in a mini history lesson in between songs.
3. Little Deuce Coupe by The Beach Boys
This song pays tribute to the 1932 Ford Model B…or is it Model 18?  Either way, this bouncy hit will have you dreaming of cars and the iconic life by the beach.  All of The Beach Boys songs remind me of road trips because it was a tape that my family played over and over and over again on our trips. The Beach Boys' songs will always hold a special place in my vacation memories.
2. In the Car by Justin Roberts
It's no secret that I'm a huge fan of Justin Roberts but these last two songs on my list totally deserve their spot.  They're catchy, singable, and best of all, kid-friendly without being annoying.
1. Do You Wanna Go? by Justin Roberts
Do you wanna go?  What else needs to be said!  Take a listen, it's a great song!
I'm listing The Wheels on the Bus as an honorable mention.  While it's a great road trip song for kids, finding a song of it that wasn't annoying was an impossible task.  Maybe getting an annoying song stuck in your kid's head probably isn't the best idea anyway.
What songs are on your family's road trip playlist?