This post is brought to you by Len Stoler Lexus.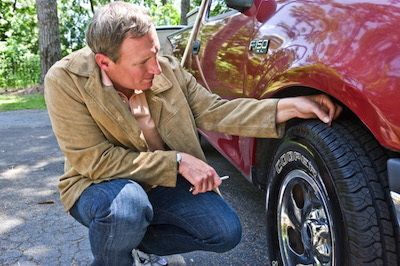 Having good tires is a must when you own a vehicle. They keep you safe while traveling and tires can affect your gas mileage. It is no lie tires can cost a good amount of money, but I am here to help give you ideas on how to find good deals on tires.
I hope that some of these options might help you in to finding a good deal on tires. Tires truly do play such an important role in driving safety. It is never fun when your tire blows out driving down the road. So make sure your tires are in tip top shape.
Steps to Finding Good Deals on Tires:
Online Deal Sites: If you find a deal site, like Groupons you might be able to score some good savings on tires. They from time to time offer discounted prices on tires, anywhere from 50%-80% off. Sometimes you will have to buy the tires online and others you can get a discounted price for some tires at a local store in your area. It is worth looking at to see if you can find any deals on the tires you need.
Coupons: Every now and again you might find a deal on tires, buy 3 get 1 free, or $10 off a tire. You can search online for deals on tires to see if you can find any. You can search the stores name and coupons on tires, or just search coupons on tires if you don't mind purchasing tires online. Just make sure if you buy online you watch out for shipping costs. If you have a store near you, you might be able to ship it to the store and pick it up for free.
Buy Used: Buying used tires is a way to save a little money. You can find buy, sale, trade groups on Facebook for your local area where someone might be selling a set. Also make sure to check with your tire dealers around you to see if they have any used tires they are selling. Just make sure they are reputable and you look over the tires when you buy used. Make sure there are no cuts or really worn tread on the tires. Buying used you do take a risk of them not lasting as long as new. But if you don't have the money for a brand new set this can be an option.
Buy More Tires: I know buying more tires might sound crazy but sometimes buying one tire can be expensive. When you buy say two or more tires you might get a price cut. Check with your local tire dealers to see if they are offering a deal when you buy more than one tire, if the cost per tire will go down.
Buy Locally: Sometimes your local tire dealers can be cheaper then bigger stores online. You don't have to pay for shipping and handling if you order online. Another note is some stores will put the tires on for free or at a discounted price when you buy the tires through them. So even if the tires are a little more in price, you factor in getting them put on for free, it can be less or equal to what you find online.