This post is brought to you by Mullahey Chrysler Dodge Jeep Ram.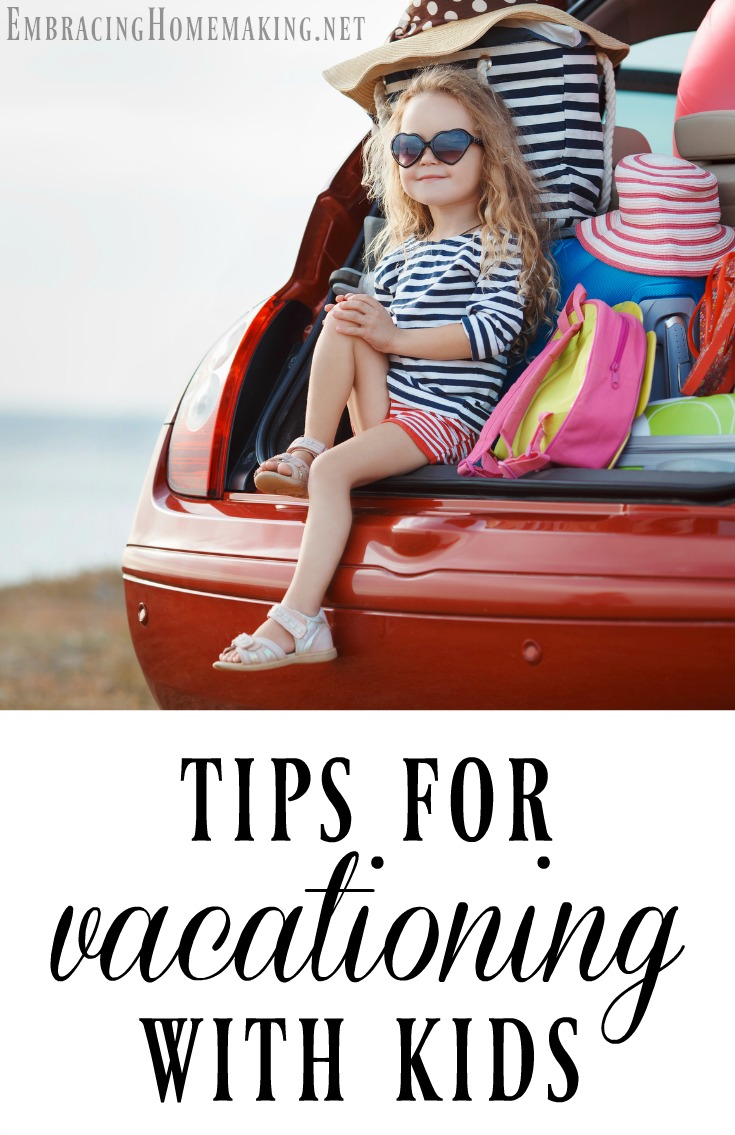 I know summer is nearly over but we're taking a late summer vacation and I have road trips on my brain.  Because it's all I'm thinking of I thought I would share my tips and tricks for traveling successfully with kids.
Gone are the days of packing a suitcase in twenty minutes and hitting the road.  With kids you have to plan, plan, plan or you'll likely regret it.
Most likely you are intentional about where you want to go and what you're going to do, but the amenities of those places you will frequent are worth their weight in goal. It's important to schedule in breaks for the kids to run and play and well, just be kids.  This is crucial for the trip up and back but is also helpful when planning the vacation itinerary. Planning chances for movement is a great way to help ensure you're vacationing with a happy crew.
If you still want your vehicle to be in one piece after your return home it's a good idea to plan ahead.  Bringing a shallow plastic bin and a gallon of water is great for rinsing sand off of little feet.  Keeping napkins and wet wipes on hand are also great for quick spills.
Pack your items in such a way that you can grab the essentials at a moment's notice.  If you plan on swimming as soon as you arrive at the hotel put your suits and sunscreen on top.  Planning on sleeping right away?  Put your jammies.  You'll also want to think through the week's meals ahead of time and bring with you any groceries you'll need…or a shopping list so you can hit a local grocery store on the way to your destination.
I'm planning on hitting the road later this summer so if I've forgotten anything, please let me know in the comments below!
{Related post: 15 Must-Haves for Beach Travels With a Baby}