Today, August 6th, is National Root Beer Float Day!  It's the perfect excuse to enjoy a delicious, creamy, and freshing float.  Just grab some ice cream and a soda like A&W Root Beer and add to a glass.  Compensation was provided by Dr Pepper/Snapple via MomTrends. The opinions expressed herein are those of the author and are not indicative of the opinions of Dr Pepper/Snapple or Momtrends.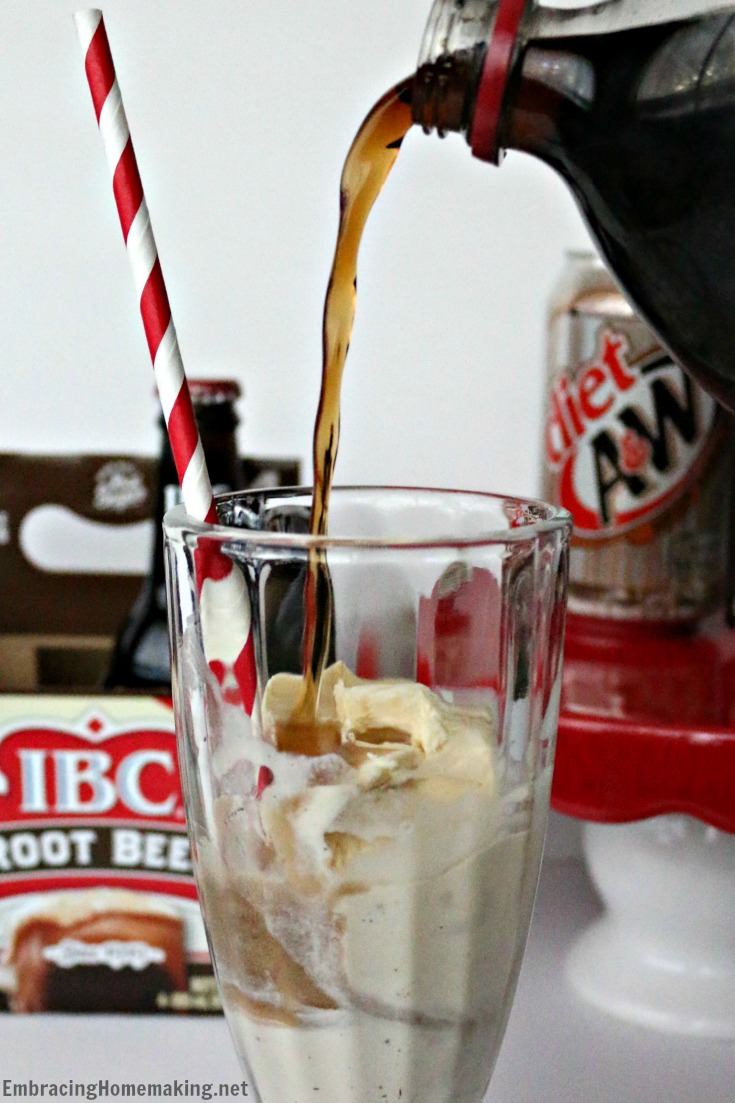 When I was a kid I can remember my parent's loving root beer floats.  I tried it a few times but I was never really a fan.  Don't get me wrong, I liked pop (as we called it) and ice cream but mixing the two together just seemed to do an injustice to both ingredients.  My husband loves root beer floats and it's what he gets every time we go out to get ice cream.  I always thought he was crazy until he convinced me to try his earlier this summer.  I was surprised how much I really liked it.  I guess my tastes have changed over the years as I've grown up.  Now I can't get enough.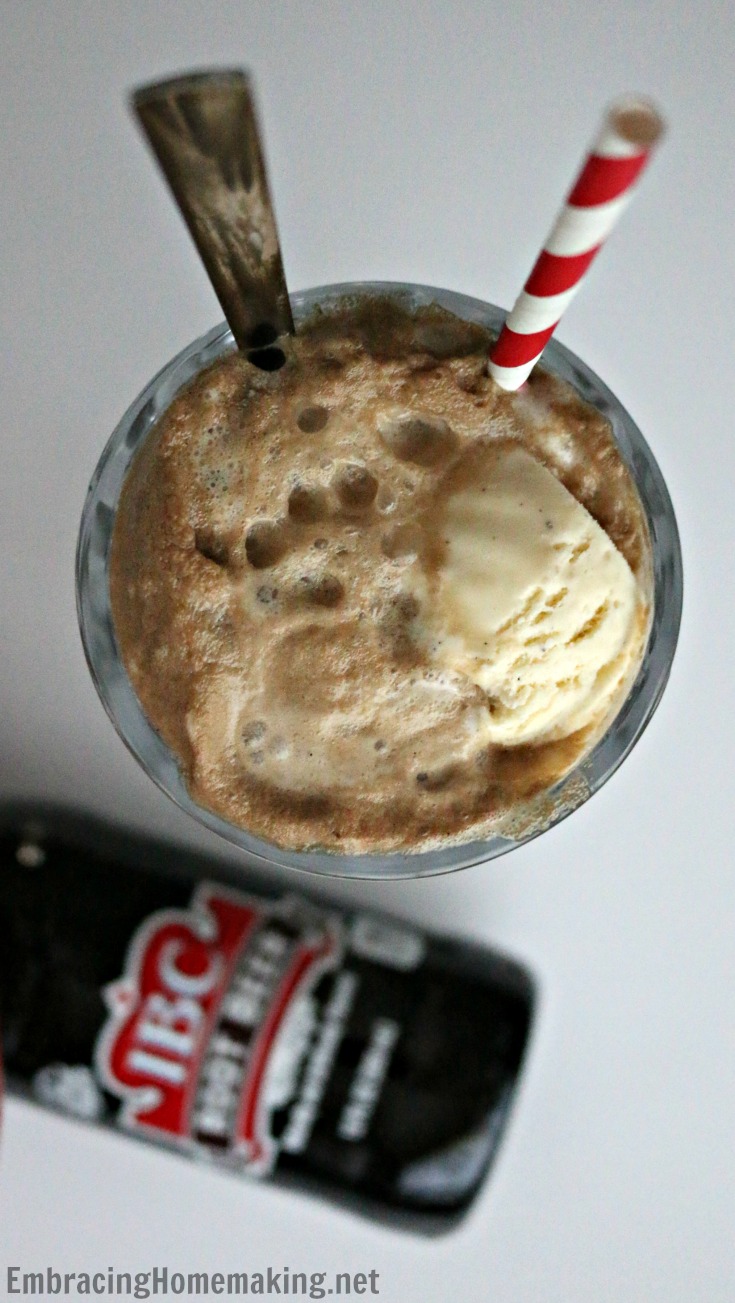 I'll be honest, I've been on a BIG float kick this summer.  I go through phases of my late night snacking and this summer it has been float after float.  IBC floats, A&W floats, Dr Pepper floats and even Orange Crush floats!  I'm enjoy a float right now as I'm typing this and I'm sad to say that I just scraped the last of the vanilla ice cream from the carton.  Unless I run to the store tomorrow I might be trying a rocky road root beer float.  Who knows though, maybe that will be delicious?  Did you know that Dr Pepper, IBC, A&W, Crush, and Stewarts are all under the Dr Pepper Snapple Group?  I had no idea!  Now every time I go down the drink I'll I see the Dr Pepper Snapple Group brand everywhere.  Who knew my favorite drinks were all from the same brand?  I didn't realize I was so brand loyal!  The Dr Pepper Snapple Group brand has a variety of regular, reduced, and zero calorie options.  Plus, they have caffeinated and non-caffeinated drinks too.  They truly have a drink for everyone!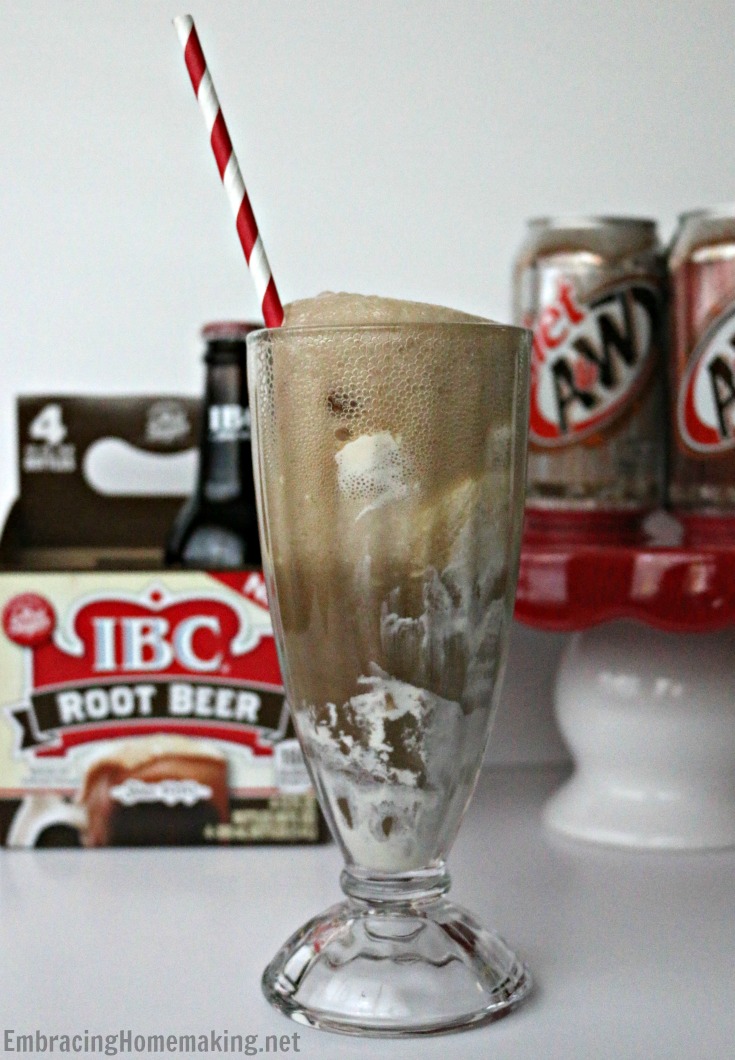 If you like floats, what's your favorite flavor of float?  Find more delicious flavors to choose from at DrPepperSnapple.com.