This post is brought to you by Reedman Toll Chevy.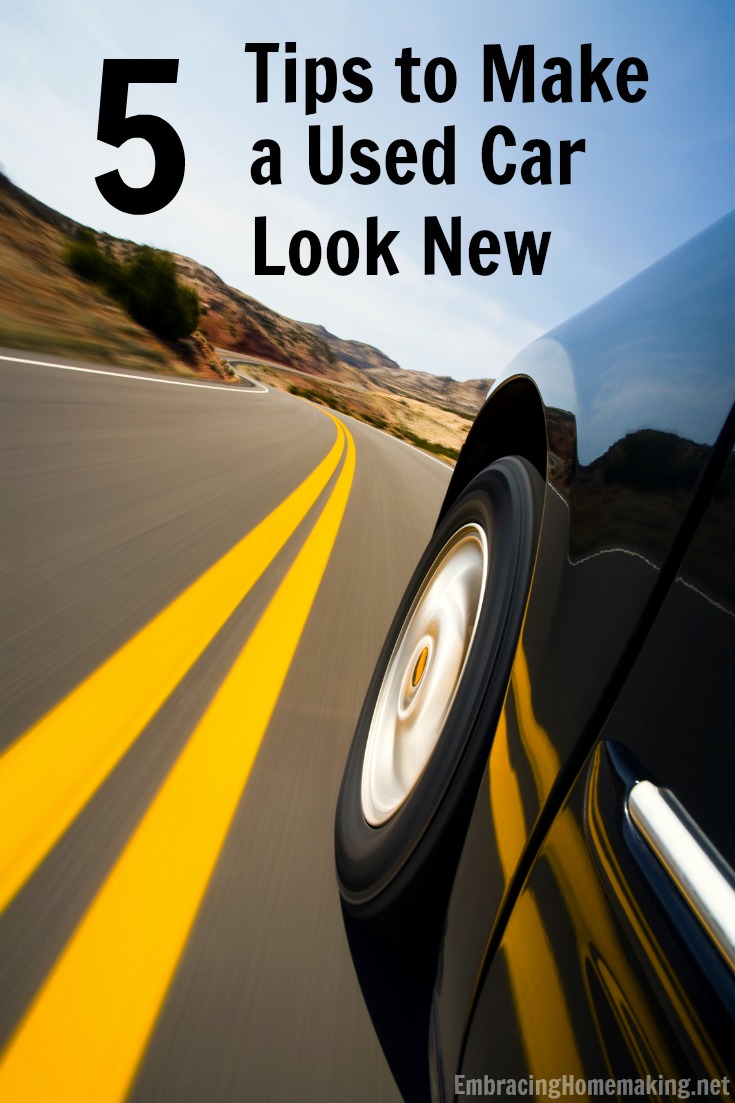 So you picked out that perfect used car. It's the one that ran well, had less miles, and you hate to admit it, but the biggest reason you chose it over the one at the other dealer is because it was prettier. Follow these five tips for keeping your used car looking new, so your car keeps being as pretty as the day you picked it out.
1. Wash the car often throughout winter, and even more often if you live near salt water. This helps prevent rust caused by salt on the roads and in the air. Be sure to get an undercarriage wash in winter, since most of the damaging salt will be under your vehicle.
2. Wax your car to give it a nice clean shine. The wax will also prevent dirt buildup, and even protect from salt damage. I suggest going even further and applying a window treatment like Rain X as well. The windows will be less likely to fog or ice up, and rain and snow will slide right off.
3. Clean your headlights. There are numerous tips and tricks online for clearing up your headlight lenses, but a store bought kit is best. A kit will contain not only what you need to clean and clear the lenses, but also treatments to preserve and protect them from weather and UV damage so they don't cloud up again in a month.
4. Keep plastic bags in the car. Their uses are endless – keep your trash tidy, collect your things when heading in the house, put wet clothes from the beach or gym in them – all help keep your car sparkling clean. With all the work we do outside and around the house, bags get the most use as shoe covers when dirty or muddy feet have to ride in a clean car.
5. It would be a shame if you did all that hard work, only for the elements to wear down your car's appearance anyway. To protect your car's looks, park in a covered or shady area as often as possible. Don't park under trees for long periods of time or you'll have wet leaves and tree sap sitting on the paint. Parking in the shade of a building or in a garage will even protect your interior materials from the sun. If you don't have access to a garage, tint your windows within the legal limits of your state and use a sun visor for the windshield. This will keep the fabric, leather, and plastic inside the car from breaking down, cracking, or fading.
These simple protective measures will keep any used car looking like new for years to come. Do you have any easy tricks for keeping your car sparkling and fresh?