This post is brought to you by Reedman Toll Subaru.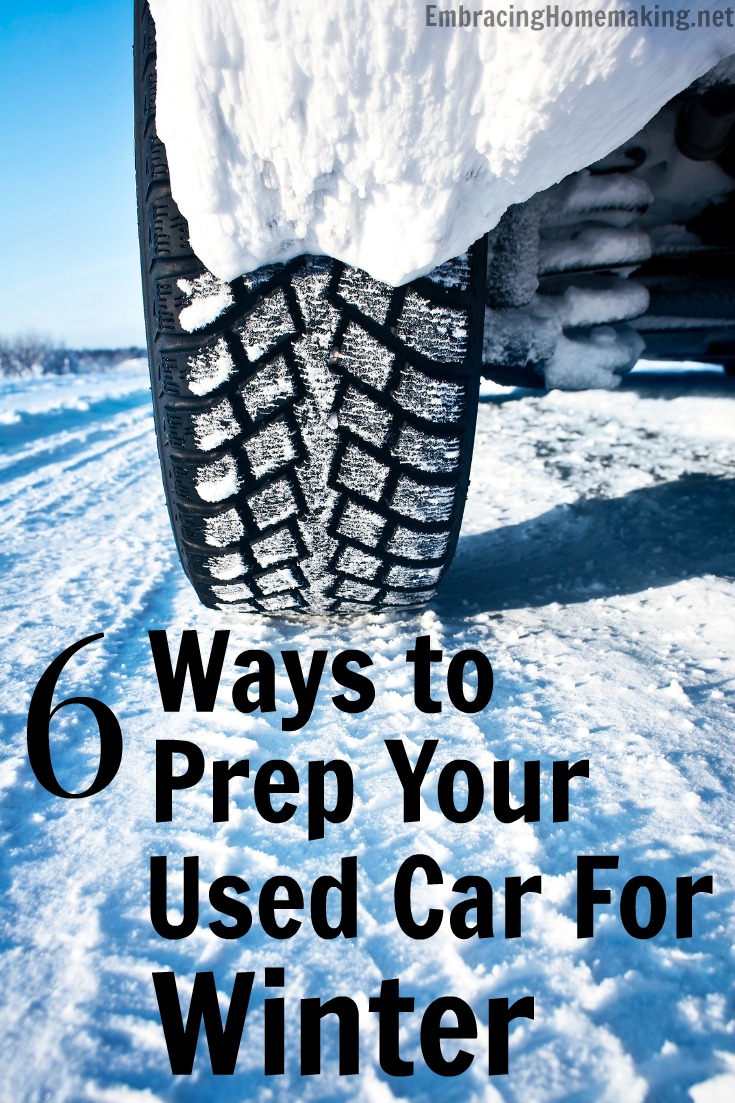 It's that time of year now, where just when you think it can't get any hotter, the next month is hotter yet.  With all this heat, followed closely by back to school excitement, sports and extracurricular activities, and countless holidays, it's easy to forget the cold season ahead.  Make sure you're prepared for the first cold bursts ahead of time with these 6 ways to get your used car ready for winter.
– Keep a cold weather kit in the car.  Hand warmers, a scarf, warm hat and gloves will all be needed if you have to change a tire in winter.  Blankets will help the whole family if you're stuck on the roadside a while.  Sand or ice melt will help you get out of a slippery situation, and make sure there are jumper cables in there in case your battery gives out from the cold.
– Speaking of the battery, have the battery and oil checked and replaced if necessary.  A battery on the brink of death will not last through winter, and a freezing day is not the time to be stranded in a parking lot with no power.  Old and dirty oil can thicken and prove harmful when it's cold,
– Windshield washing fluid is a necessity at all times of the year.  In the winter months, you'll need a fluid that will not freeze.  While you're at it, get a fluid that acts as a de-icer to help clear your windshield in the morning.
– Wax and wash your car before the ice begins to form on roadways.  This will help protect against the elements as well as the salt that will cover the roadways.  Wash your car regularly after snow storms or periods of ice, and be sure to get an undercarriage wash.  Keeping the salt off will prevent rust and extend the life of your car.
– A preowned car means someone else cared for it before you.  Have moving parts, such as bearings and joints, inspected before winter.  A good starting point would be to check the parts that should have been serviced by the current mileage per the manufacturer's suggestions in the book.  Moving parts need lubrication to prevent wear, and cold weather is hard on these parts.
– Changes in temperature cause condensation.  Condensation in gas lines is a bad thing.  Make sure to keep your car half full or more at all times.  A low gas tank can allow condensation in the lines, and introduce water in the engine.  A low gas tank will also leave you without heat if you happen to be stuck on the side of the road in the cold.