This post is sponsored by the Voice of Play.
My family loves spending time outdoors and now that spring has sprung we're itching to get outdoors again.  There's something about hearing the wind blowing, smelling freshly mowed grass, and at this time of year, hearing the baby birds chirping.  Plus, it's the best way to get a little energy out of kiddos that have been house bound all day.
My daughter loves to make up games as she runs around the yard.  Those are the best games!  The rules are fluid and change as we go but it's always fun.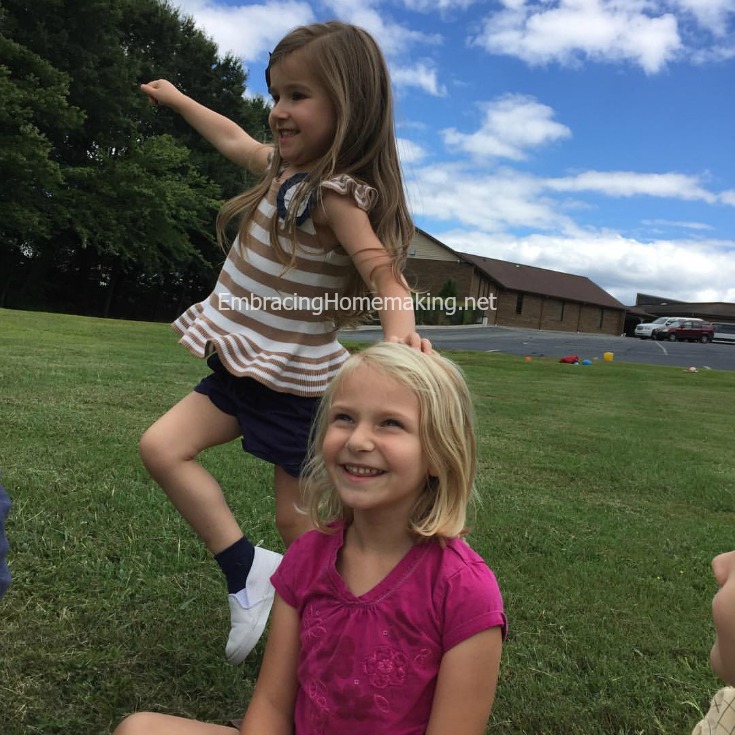 Duck, duck, goose is a family favorite.  We've played it by our own rules for so long that I really can't remember how it's played correctly.  My daughter's favorite part is how we describe each duck as we go around tapping heads.  For instance, happy duck, silly duck, or angry duck and we have to make the expression of the name we're given.  It's fun but of course any game can be made fun when playing with family!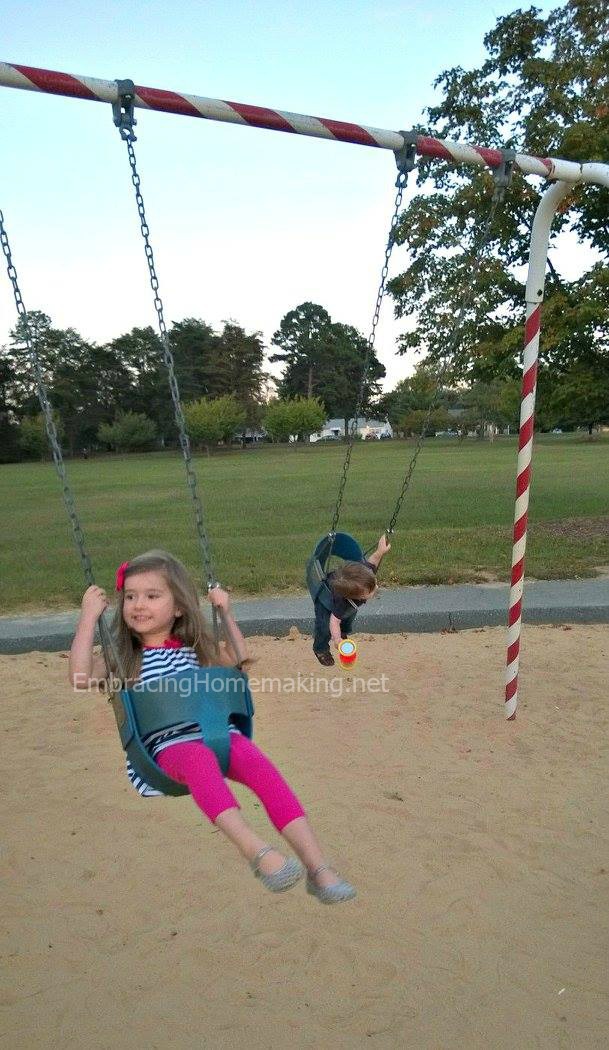 Recently, we've rediscovered our love of local parks.  Some have full on sun and some have shade.  Some have rubber mulch and some have sand.  Some have fully updated equipment and some have mostly broken pieces.  All of them are wonderful!  They provide a place to get some energy out, soak up some vitamin D, and meet some new playmates.  As a homeschooling mom it's important for me to squeeze in every bit of socialization I can while out and about and the parks are a great place for that.
That picture of my son cracks me up.  He always insists on swinging face down.  I like to think he's pretending to be Superman.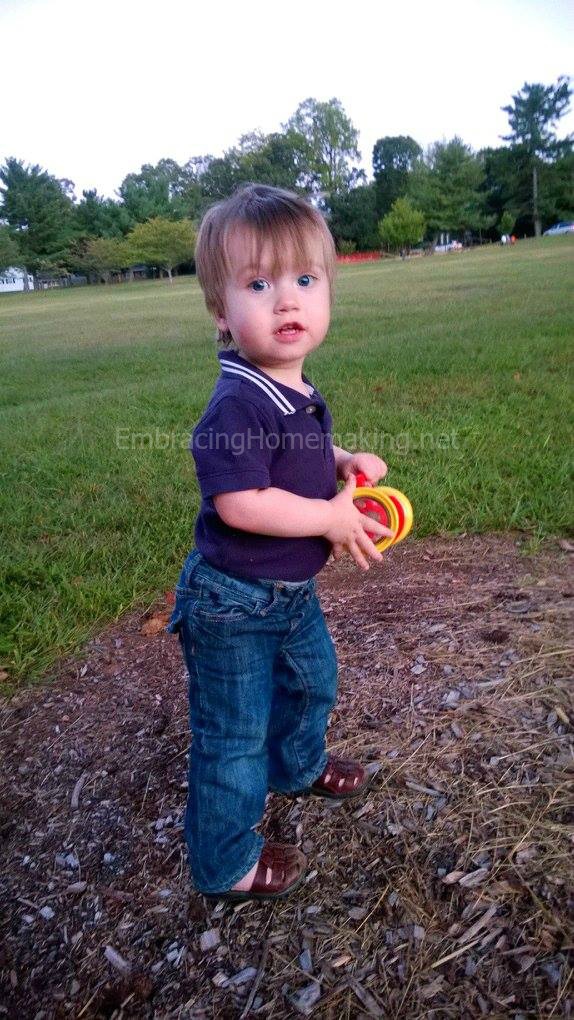 Check out this picture of my son who loved running free at the park.  That was his favorite activity.
What are your favorite outdoor activities to do during the warm days of spring?