October 21, 2015 just rolled around and we aren't as tech savvy as Doc and Marty McFly thought. We still need roadways and we don't have hoverboards. We do have smarter homes though, and some homes are really decked out. What kind of technology do you have in your home that makes it "smarter?"
I guess our home is pretty dumb. We don't have much technology the Doc would approve of, but I do enjoy all my kitchen appliances. I enjoy my microwave the most. It's a standard microwave, but it has a hood function that sucks the "cooked" air out and lets us breathe easier with less smell in the air. It's also my favorite because of the storage feature. I don't have to clutter my counters with a microwave because it's attached above the stove. I love that. Nice clean lines. The timer feature – simple but a life saver. Our laundry room is upstairs from the main floor, so I set a timer on the microwave, so I know when to go get my laundry. It saves me so much time and energy from running back and forth because with kids, I need to conserve all of my energy!
One smart home feature I'd love to have is bluetooth light bulbs. The light bulbs act as a speaker system for your music. Turn on your phone or tablet, turn on the bluetooth, and you can hear your music in every room that you have a speaker bulb installed. You can even set the tempo of the music to match the tempo of the blinking bulb (which its color can be changed too) if you're in the mood to really party. Last time I saw these for sale, they started at $70 a light bulb, so I think it will be a while before we make that "want" a "need" in the budget.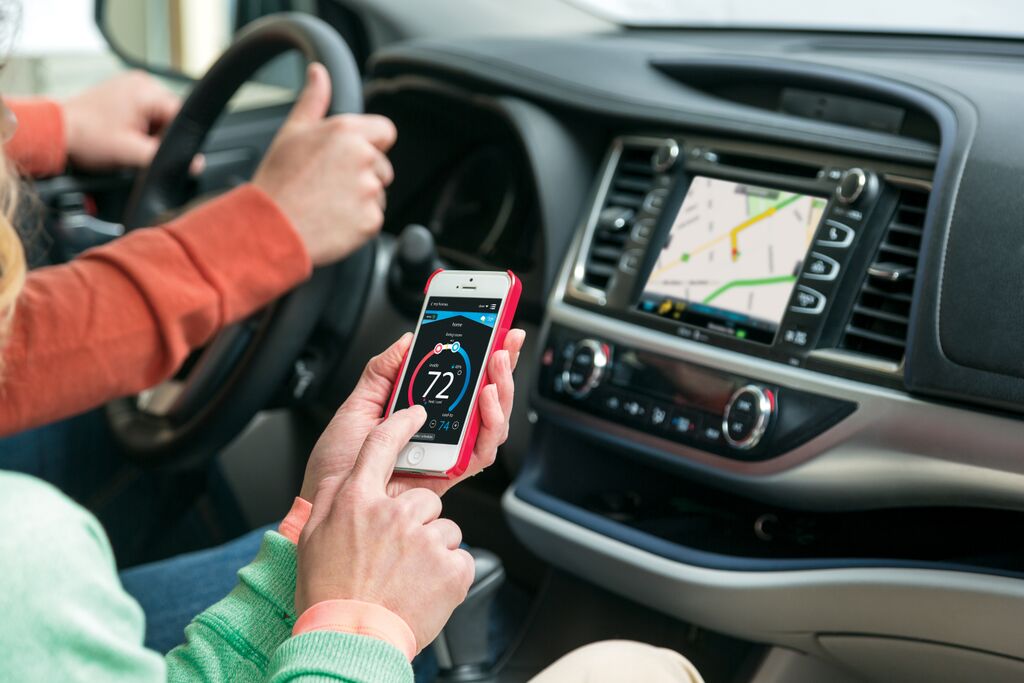 I also wouldn't mind have a smart HVAC system.  We just installed one in our new home and I can't wait to move over there and try it out on a regular basis.  Lennox has a smart HVAC brand called the iComfort S30® which lets me control my home's temperature from my smart phone and it even let's me set your home's temperature to a certain "feel-like" degree.  So if I want it to feel like 72 degrees it can do that for me.  We won't have to figure out the humidity and all the aspects that affect the temperature!  This will be very handy in the fall and spring when we're constantly adjusting our thermostat from heat to air.  The Smart Away™ mode will even use my smart phone's GPS to sense when I come and go, adjusting the temperatures accordingly to save energy and maximize comfort.  How cool is that? Setting my temperature away from home is nice but setting the heat to rise just before we wake up is my favorite feature!
What smart home features do you drool over? What is your must-have smart appliance?  For more information on a Lennox HVAC system you can visit there website here.