This post is sponsored by the Voice of Play.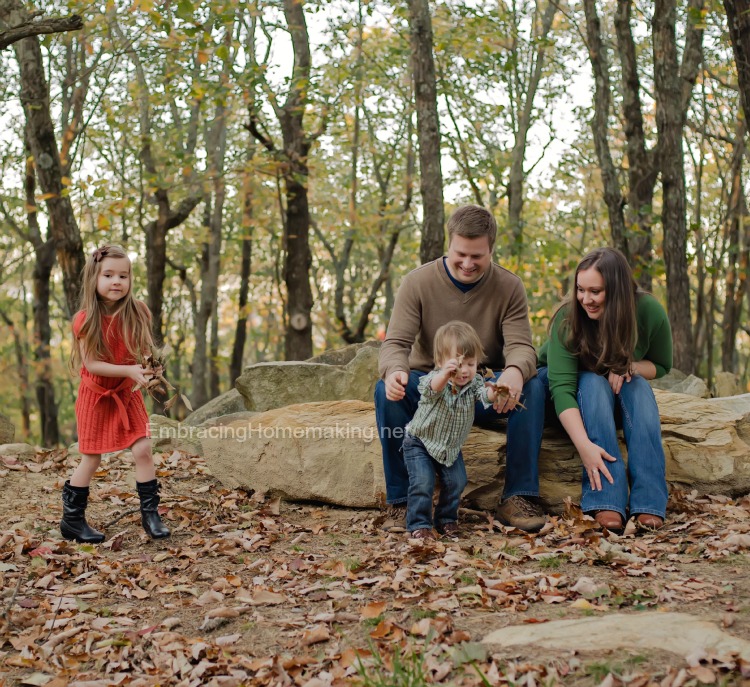 My family loves spending time outdoors.  There's something about hearing the wind blowing, the crickets chirping, and at this time of year, the leaves crunch beneath your feet.  Plus, it's the best way to get a little energy out of kiddos that have been house bound all day.
My daughter loves to make up games as she runs around the yard.  Those are the best games!  The rules are fluid and change as we go but it's always fun.
Duck, duck, goose is a family favorite.  We've played it by our own rules for so long that I really can't remember how it's played correctly.  My daughter's favorite part is how we describe each duck as we go around tapping heads.  For instance, happy duck, silly duck, or angry duck and we have to make the expression of the name we're given.  It's fun but of course any game can be made fun when playing with family!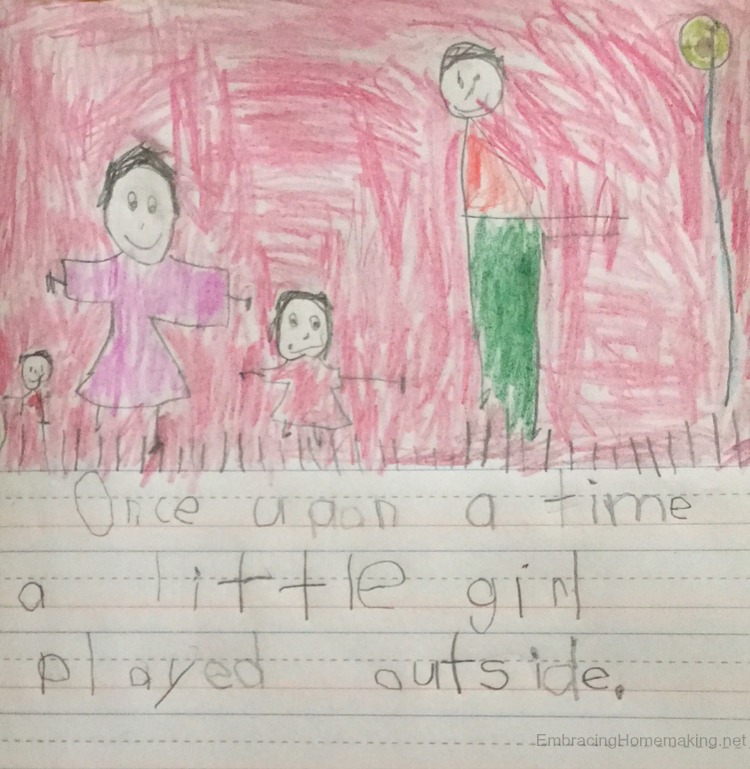 This week my daughter was working on her handwriting and drawing skills when she made this picture.  She made a picture and "story" about playing outside.  It really is her favorite thing to do with her daddy.
Other fun outdoor fall games:
–  Red Light Green Light – A fun variation of this is to pick a letter at the start of each game.  When "red light" is called, the runners have to stop and quickly say a word that begins with that letter. They should come up with a different word each time and if they repeat a word, they have to go back to the start.
–  Hiking
–  Homemade obstacle course
–  Geocaching (we haven't done this yet with kids but I plan to when they get a little older!)
–  Nature scavenger hunt
–  Mother May I?
–  I Spy
–  Rake leaves and jump in!
–  Hopscotch 
–  Sidewalk chalk (here's my favorite)
–  Feed the ducks
–  Apple picking
–  Build a campfire (with adult supervision!) and roast marshmallow
Does your family enjoy playing outside in the fall?