This post contains affiliate links.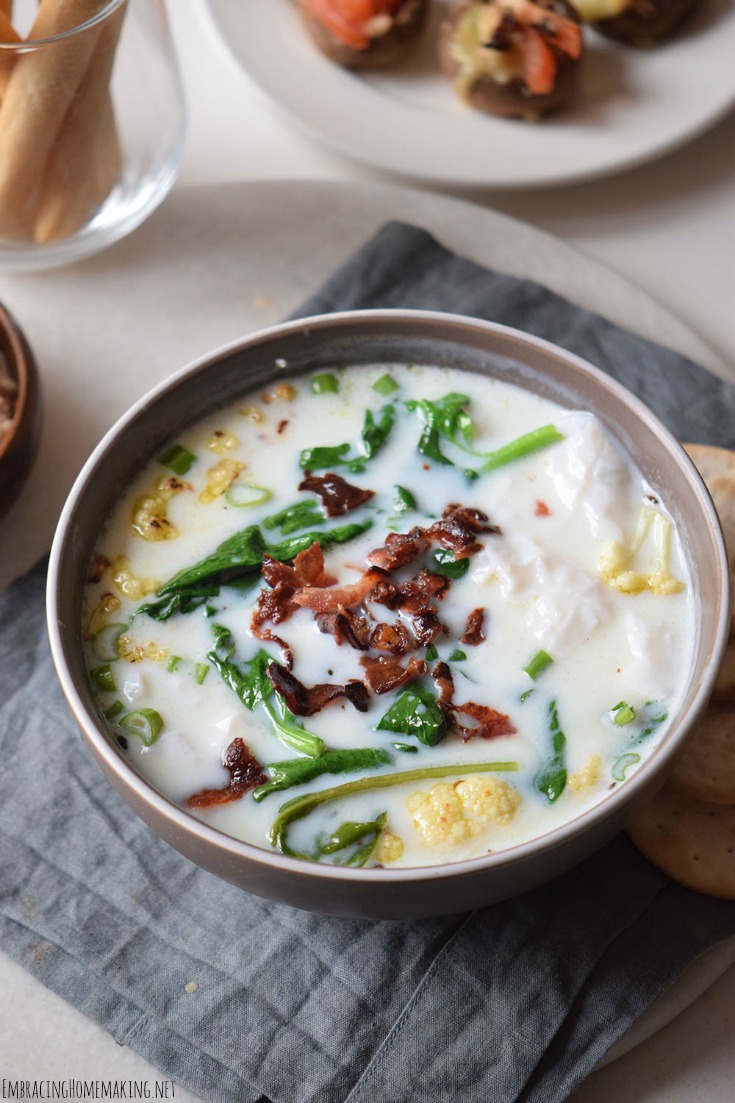 Slow Cooker Spinach Cauliflower Dip
Spinach and Artichoke Dip is one of those things that everyone loves! However, my heart goes with this Slow Cooker Spinach Cauliflower Dip, why? Well my friends, mainly because it gets done in your Crockpot while you are getting ready for your party, or gathering, or book club, or any other moment that requires a good dip.
So basically this is not only delicious but is as hands off as a homemade dip can possibly get, it's also a delicious twist from the traditional recipe while keeping all the things that we already know and love.
For me, the reason why this is so delicious is because it's creamy and velvety and just really jam packed with a ton of flavor, and there's the fact that it has crispy bacon on top that just makes anything better.
Another great thin about this recipe? It's a melty combo of cream cheese and mozzarella cheese and sour cream (seriously add the sour cream, it's a game changer!) everything held together by bright spinach and uber flavorful and soft cauliflower. Man, just thinking about it is making me crave it again.
Now this is when the magic happens. Just throw everything into your slow cooker and let it work out for you. Seriously, it's just a matter of measuring everything (or eyeballing it), throwing it in there and letting it sit for 2 hours. The only thing that you really need to cook, and that's if you like it crispy (but who doesn't?), is the bacon, but you could also throw it in there to get all the bacon flavor (sans the crispiness) and without cooking anything else.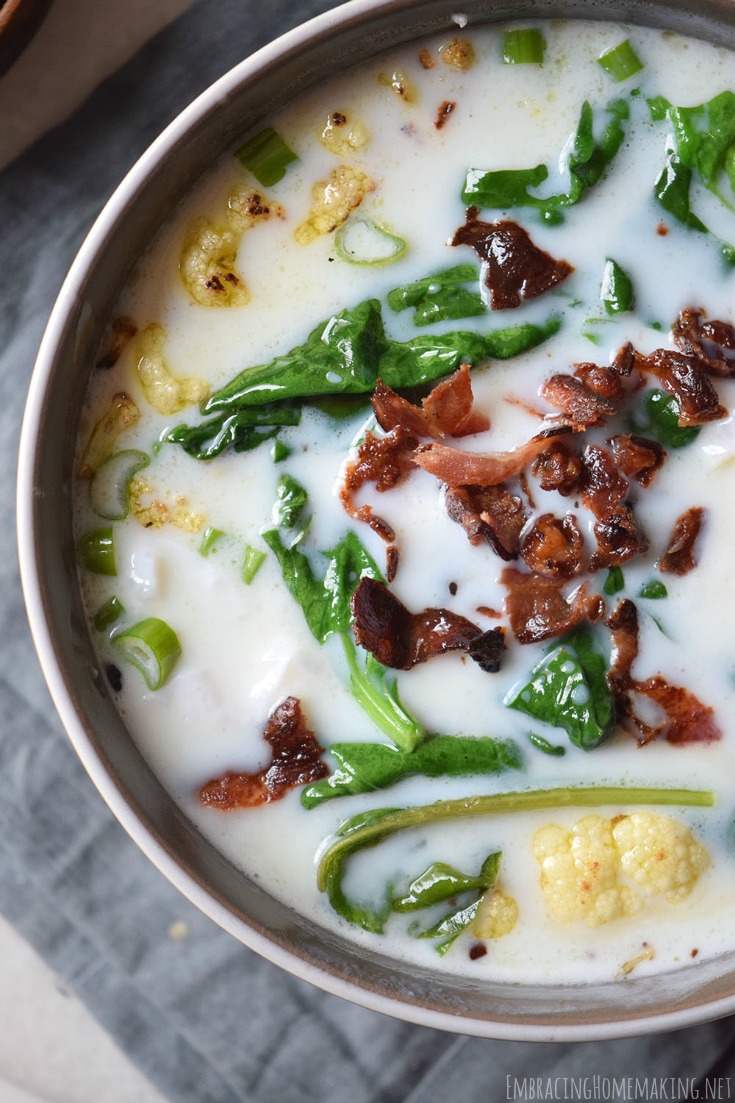 Finally, serve it with crackers and bread or go healthy and serve it with a platter of crudites, or you know just eat it with a spoon, it can be our little secret.
Ingredients
– 6 Bacon strips
– 1 Cup mozzarella cheese, shredded
– 1 Cup sour cream
– ½ Cream cheese brick
– 1 Cup cauliflower florets
– 1 Cup spinach leaves
– ¼ Cup green onions
– 1 Tsp oregano
– Salt and pepper to taste
Directions
– Chop the cauliflower florets into small pieces and transfer to a slow cooker.
– Add the cream cheese, sour cream, mozzarella cheese, spinach, half the green onions, oregano, salt and pepper.
– Cook for 2 hours over high.
– Cut the bacon strips into small pieces and cook them until crispy in a saucepan over medium heat.
– Pour the mix into a serving bowl and top with the bacon and remaining green onions.
– Serve with crackers and enjoy.