Despite the bees and the pollen, I absolutely adore spring.  As I'm typing now I can hear baby birds chirping and as I glance up I see the sun peeping through the new green leaves of a maple tree right outside my window.  I love it.  Spring gives a peaceful, hopeful feeling doesn't it?  It does for me anyway.  Because of my love for spring I try to incorporate spring inspired style into my decor.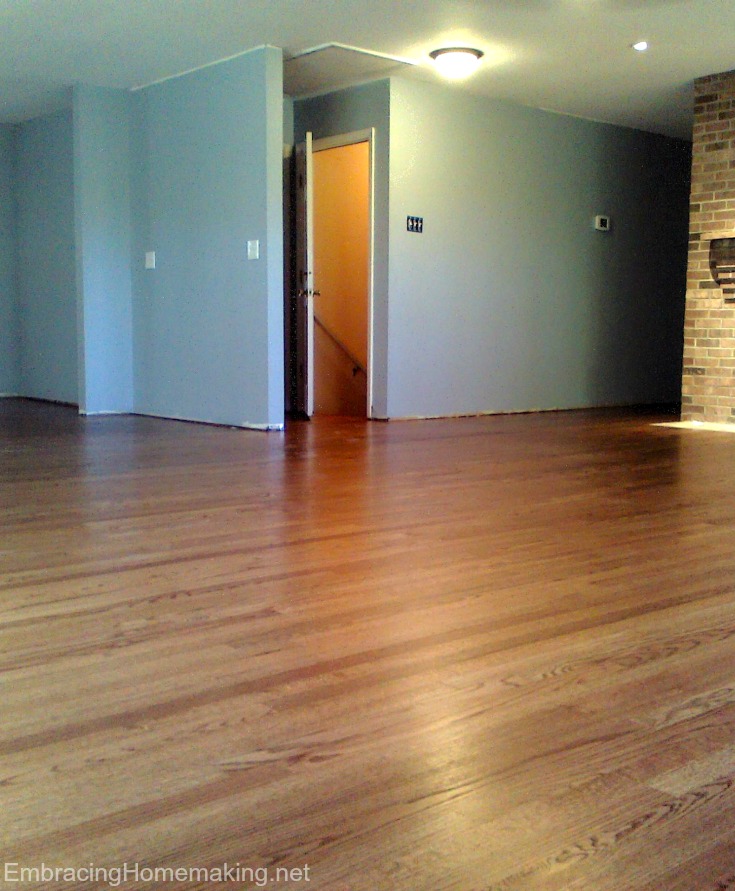 As many of you know, I recently moved and while I don't have much unpacked I am enjoying the freshly painted baby blue walls of my home.  It gives it a serene spring like feeling, don't you think?
Since my new home is over double the size of my old one I'm in the market for some additional furniture and decor.  I've been looking around and once again, I'm drawn to the fresh and pastel palettes that remind me of spring.  While I haven't finalized many purchase decisions yet I've had time browsing and shopping around.
I absolutely adore Wayfair and am glad that I was able to partner with them for this post.  On Wayfair.com I was able to create a "Spring Style" idea board.  Anyone can create one (or a dozen!) – it's easy to do once you log into your account.  While I created this board with the idea of my living room (partly pictured above) I loved the process so much that I'm going to go back and create a nautical one for my son's room and a frilly girly room for my daughter.  Once we get a little more settled in I think I'll try my hand at decorating our patio with their lawn and garden decor.
Take a look at my Spring Style board below and let me know which of the items I chose is your favorite!