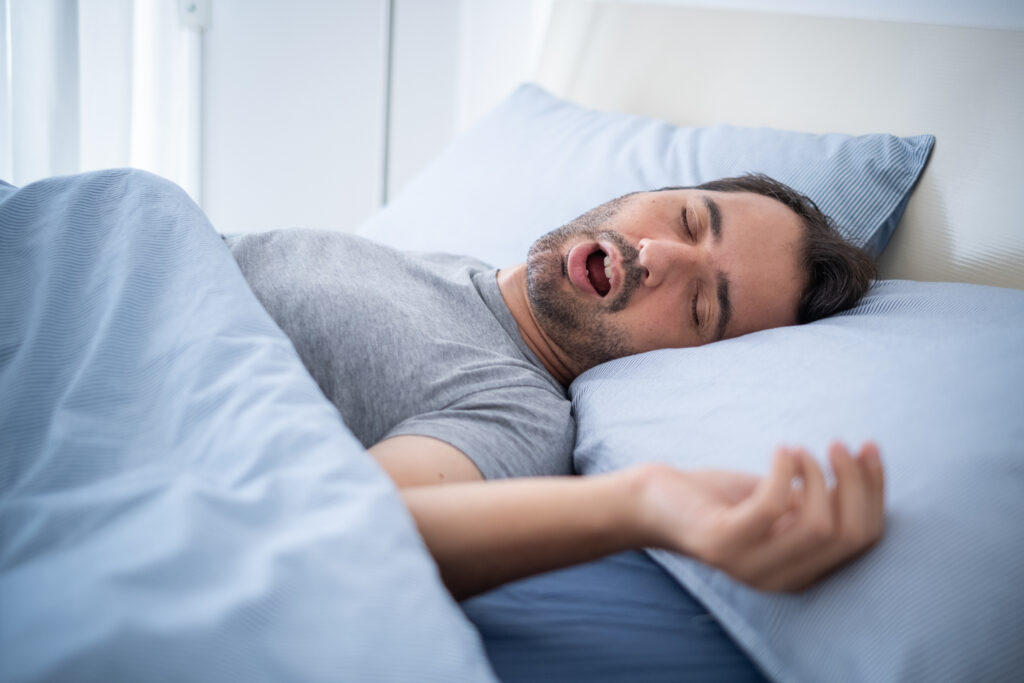 Are you struggling to get enough rest due to sleep apnea? Here's the good news: there are several lifestyle changes that can help you improve your sleep apnea, ranging from nutrition and diet tips to exercise habits. In this blog post, we'll be exploring how incorporating healthier habits into your daily routine could potentially help manage your symptoms of sleep apnea and increase the quality of your overall well being. Read on for effective ways to deal with – and even successfully overcome – those long nights caused by nocturnal breathing difficulties!
1. What is sleep apnea and what are the symptoms
Sleep apnea is a common disorder that affects people of all ages. It occurs when the airway becomes temporarily blocked during sleep and causes pauses in breathing, leading to fragmented sleep and excessive daytime tiredness. The most common symptom of sleep apnea is loud snoring, although other symptoms may include gasping or choking sounds during sleep, dry mouth or sore throat upon awakening, difficulty staying asleep and waking up feeling unrested. Furthermore, high blood pressure, morning headaches, mood disturbances and difficulty concentrating during the day are also signs of possible sleep apnea. If you experience any of these symptoms, it is important to consult your doctor for diagnosis and treatment options.
2. How lifestyle choices can impact sleep apnea
There are many lifestyle choices that can contribute to the development or worsening of sleep apnea. A diet that is high in processed foods and sugars can increase inflammation in the body and negatively affect airway health, which can be a contributing factor to the disease. Additionally, low levels of physical activity can reduce muscle tone throughout the body, placing more strain on the respiratory muscles during sleep. Similarly, smoking habits have been linked to increased risk for developing sleep apnea due to their ability to irritate airways and foster an environment for air passage restriction. Last but not least, alcohol consumption has reportedly been fou
nd to relax throat muscles during sleeping hours and contribute to serious snoring episodes as a result of restricted airflow. To protect against sleep apnea and its wide-reaching effects on overall health, it is important to be mindful of lifestyle choices in order to maintain nighttime well-being.
3. Tips for improving your sleep apnea through lifestyle changes
If you suffer from sleep apnea, making lifestyle changes can have a positive impact on your condition. Exercise and a healthy diet are key components of any apnea-management plan. Regular cardiovascular activity strengthens respiratory muscles while maintaining an ideal body weight will be beneficial to your airways. Additionally, avoid eating late at night before bedtime and reduce stress as best as possible. Practicing good sleep hygiene is also essential for managing sleep apnea; limit consumption of caffeine in the afternoon and make sure to keep to a consistent bedtime schedule without any stimulants such as cell phones or televisions present. With the right combination of lifestyle changes tailored for you, improving your overall well-being through improved sleep is within reach.
Sleep apnea is a common but serious sleep disorder that can have many adverse health effects. If you suspect you may have sleep apnea, it's important to see a doctor for diagnosis and treatment. Additionally, there are lifestyle changes you can make to improve your sleep apnea. These include losing weight, quitting smoking, sleeping on your side, and avoiding alcohol before bedtime. Making these changes can help you get the restful night's sleep you need and improve your overall health. For more information about how SomnoMed Australia can help treat your sleep apnea, visit their website today.