Valentine's Day is just around the corner and with it comes the desire to try to throw an inexpensive Valentine's Day party for your family. Throwing your own at home inexpensive party to celebrate the day of love is a great way to encourage a loving bond within your household.  Today, I wanted to show you how you can throw a family Valentine's Day party without going broke.  This post contains affiliate links.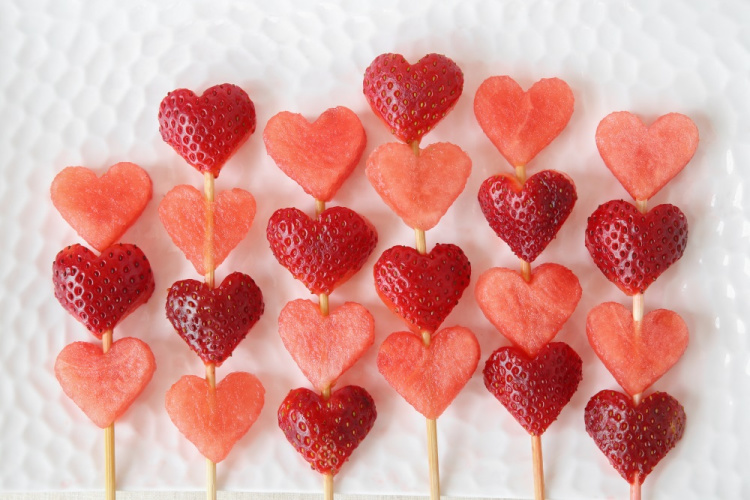 Make Sugar Cookies
Sugar cookies are an inexpensive treat for Valentine's Day and you can place icing on them that spells out cute sayings. Gather up the kids and bake some sugar cookies, let them cool and have fun as you work together to "draw" loving messages on each of the cookies. This can be a special treat for your inexpensive Valentine's Day party.  Use our simple dipping trick to ice your sugar cookies.  You can see the TikTok video here.
Create your Own Cards
Using items found around the home, such as small paper bags, construction paper, and markers, create your own unique Valentine's Day cards. You can use Pinterest as your inspiration, search for inexpensive Valentine's Day cards on Pinterest and find a craft that allows you to use supplies you have on hand. Create a sheet with some sayings on it so the kids can use those sayings on their cards.
Singe Karaoke
You can sing karaoke together as a family during your inexpensive Valentine's Day party. If you have an Amazon Echo in the home, you can request a love song playlist be pulled up that includes kid-friendly songs and lyrics on screen. This will be a free way to enjoy some fun on Valentine's Day while the family giggles together singing happy, love songs.
Decorate the Home
Using tissue paper, construction paper and other craft supplies you have on hand create pretend flowers and other Valentine's Day décor to make the home feel more loving. You can use reds, pinks and even lighter blues to give the home a feeling of happiness and love for your inexpensive Valentine's Day party. If you have a Cricut use the basic heart shape for a way to cut a lot of hearts quickly.  Cutting them by hand is doable and totally fun too.  There are many craft ideas on our Valentine's Day Pinterest board too, so consider using that as your ideas resource.
Serve Finger Foods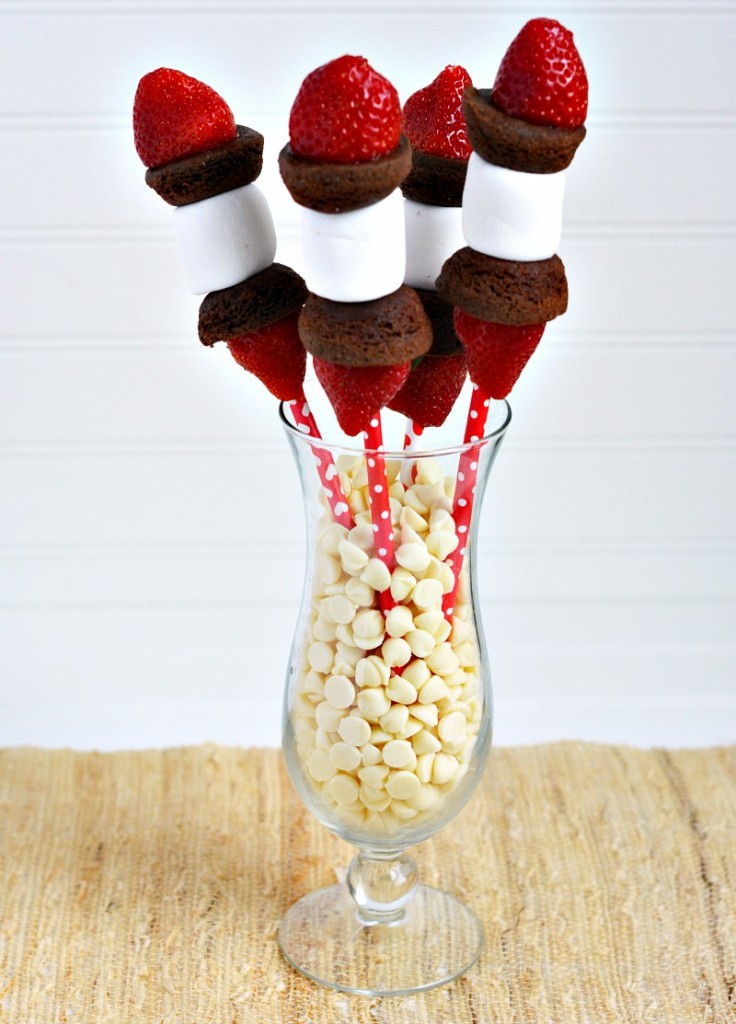 If you are going all out with treats and food, then consider serving finger foods. Create finger-sized sandwiches in a variety of options. Grab some crackers or chips for a side and even cut up some veggies with hummus so that your family can have a balanced option to eat during your inexpensive Valentine's Day party event.  These Valentine Kabobs (pictured above) are adorable and you could mix them up with pure fruit kabobs too.  Strawberries halved to look like hearts would be great or you could cut any fruit into a heart shape with a mini cookie cutter.  Chocolate dipped strawberries never fail to disappoint.  Pink Rice Krispie treats could even be used to step up your finger food game.  There are so many possibilities!
However you decide to gather up the family to celebrate Valentine's Day this year, the ideas I showcased above should help guide you forward in enjoying this day of love with the family without spending too much money.  Oh, and don't forget to print off and fill out our free 10 Things I Love About You printable.