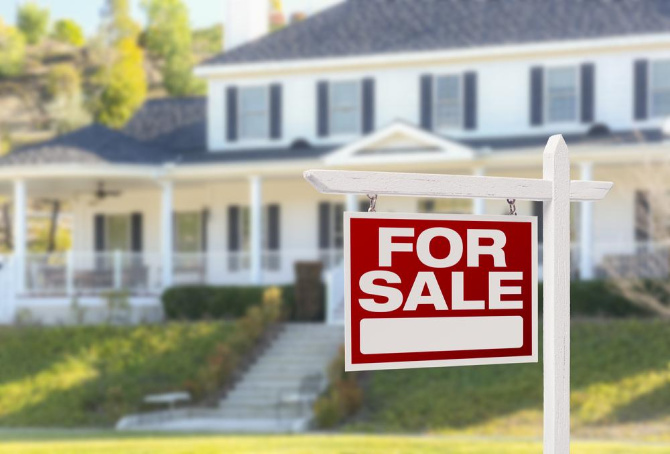 Homebuyers can be picky and rightfully so. They are making a costly investment by purchasing a home that they will likely live in for many years. Buyers want to eliminate any risks and potential buyer's remorse. For this reason, sellers must view their home from the point-of-view of the buyer and make improvements accordingly. Even minor changes can go a long way when preparing a home to be listed on the real estate market. Here are five tips to assure your home is show-ready before homebuyers look at it.
– Maximize Curb Appeal
The exterior of your home is the first thing buyers will see. It is the first impression of the house and has the power to turn buyers away before they even step foot inside. Making improvements to the landscape is guaranteed to add value to your home.
Enhancing curb appeal includes regular maintenance as well. Sprucing up the outside of the home consists of cleaning gutters, trimming low-hanging branches, and washing the siding by using the right garden hose sprayer attachment.  The home may even need a fresh coat of paint if the siding is chipped or dull from the weather. Mowing the lawn, weeding, and planting seasonal flowers and other plants will make the home look well maintained.
In addition to keeping up with yard work, the entrance to your home needs to appear inviting. You can give your front door a facelift with a fresh coat of paint and new welcome mat. If you have a porch, consider flowerpots or a bench swing to add even more curb appeal.
– Make Any Repairs
Ideally, you have been making repairs within the home as they appear. However, we all have busy lives, so sometimes that crack in the wall or broken tile gets pushed down the list of priorities until we become so used to it, we don't even see it anymore. Before listing your home on the market, repairing any breaks, cracks, or tears is a must.
Some home repairs are easy fixes, but others can be costly and require experts. For example, a faulty air conditioning unit, leaking roof, or cracked foundation can cost thousands of dollars. Some repairs are hidden, and homeowners may not be aware that these improvements need to be made. Any hidden repairs will come up during the inspection before the sale closes.
– Renovate and Update Outdated Features
Houses can withstand decades of wear and tear, especially with proper upkeep. However, one visible sign of the home's age is the interior features and décor. Outdated features, wall colors, and appliances are just a few areas that may need renovating.
An entirely renovated and updated home will always sell faster than one that needs only small changes, but unfortunately, home renovations are expensive. Luckily, even minor touch-ups can go along way. For example, replacing fixtures, faucets, and hinges in an outdated kitchen will help it look more modern.
Every homeowner has a different taste, and this is revealed through the home's wall color. However, bright colors can be distracting and turn off buyers. Neutral wall colors are the safest bet when selling your home.
– Clean and Organize
Before you list or show your home, you should clean and organize every room, closet, and drawer. Dirty and unclean rooms are yet another thing that will drive away buyers. You should give your home an in-depth cleaning, making sure all corners of the home are free of dust and all surfaces disinfected. Cleaning every surface of a home is a lot of work, so using a professional cleaning service will assure your home is in tip-top shape.
Decluttering and organizing will allow buyers to see your home and imagine what their things will look like in the space. Buyers will open closets, cabinets, and drawers so you will want to organize these areas as well. If you have a big family with a lot of things, a storage unit is a great place to house these items during the selling and moving process.
All homes will have both good and bad smells, but during a home showing, eliminating bad odors is more crucial than ever. Cleaning your home will help this, but you can go the extra mile by lighting a candle or baking cookies.
– Stage the Home for Showings
Once everything in your home is clean and organized, it is time to stage! When it comes to preparing your home for a showing or an open house, simple décor is always best. Getting rid of bulky furniture and exotic prints has the same effect on the home as neutral wall colors. Simplicity will give buyers the chance to imagine their furniture and belongings in each room. In addition to décor, getting rid of personal items, including family photos, will further declutter the space.
Let in natural light by opening all the windows to make the space appear bright and cheery. Give your kitchen counters one more wipe down and fluff the pillows, and your home is ready for even the pickiest homebuyers.
Most of these changes and repairs are expensive and time-consuming. If you are on a time crunch to get your home sold, there are less traditional selling methods. Working with a real estate investment firm minimizes the necessary work of the homeowner. Investors will make a cash offer to any home and will not demand any changes or repairs. This option is favorable for homeowners facing foreclosure or simply need to relocate quickly because they are able to close within a week. Whichever method you choose, you should know all the steps that go into preparing your home for the real estate market so that you can make the best choice for you and your family.