Being able to homeschool is truly a blessing because your kids can experience more of the world and learn on your terms. With that being said, there are some tips that homeschooling families should learn as a means to make homeschooling in the car a valuable experience. If you're a traveling family or just find that you've been so busy that you'll have to homeschool on the road during a family vacation, then you'll enjoy these tips for homeschooling on the road.  This post is brought to you by WinnerFordofDover.com.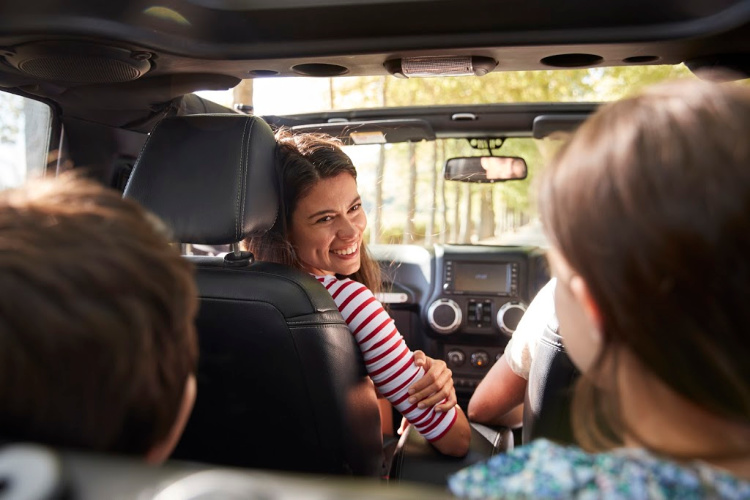 Tips for Homeschooling on the Road for Travel Families
Get Prepared
Look over the lessons that you'll be teaching your kids while homeschooling on the road. Make sure you opt to choose from lessons that won't need a lot of supplies. Opting to prepare for your homeschooling on the road sessions will mean that you'll get the supplies ready, choose lessons that make more sense for homeschooling in the car, and work to allow all kids to learn something similar at the same time.
Plan for Stops
If you're going to be traveling in the car for long distances, make sure you plan for a stop along the route. This will allow your kids to get some reading and other lessons completed outside of the car. You may want to pick some historical landmarks to stop to work on a homeschool history lesson with your kids while homeschooling on the road.
Review Lessons
While it's best to choose the harder lessons for at home homeschooling sessions, you may need to teach some of the harder homeschool lessons on the road. It's best to prepare with a tri-fold poster board to help keep kids focused while trying to get some of the harder lessons done. You may also opt to find a location with no distractions to get out, stretch and learn on the road when you have a difficult lesson to teach the kids while traveling in a car.
Make a Checklist
Last, but not least, make a checklist of supplies that you'll need to make the most of your homeschool lessons on the road. This means getting pencils sharpened, bringing a pencil sharpener, plenty of paper, journals, and books as well as any other supplies that you'll need for each lesson in your curriculum while homeschooling on the road.
If you take the time to review what lessons you'll be working on during your homeschooling in the car adventures, you'll find that the kids learn better and focus easier. This is one of the benefits of being a homeschool family, you can educate your kids pretty much anywhere. There's always a way to educate your kids in history, math, science and social studies when you're a traveling family who's well-prepared for homeschool lessons in the car.