This post is brought to you by East Hills Subaru.
When you're planning a family road trip with kids you may wonder how in the world you'll ever survive this trip. It's easy to get overwhelmed with the idea of keeping kids entertained during a road trip with kids as well as wonder if your family vehicle is ready to go the long haul. While having some fears over what to expect and whether or not you're fully prepared for this road trip are normal, I'm here to tell you that you can prepare for a road trip with kids in such a way that you have a fantastic time and wonder why you haven't done more family road trips in the past.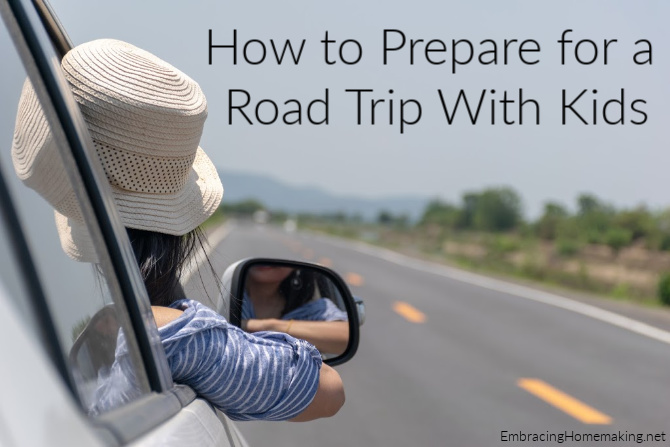 How to Prepare for a Road Trip With Kids
Get Out The Map
So many people rely on GPS navigation these days that it's no wonder fewer families actually own a physical map. The thing is though, if you truly want to enjoy a road trip with kids then you'll want to get out that old school map to plan out your route. Sit down with your kids and use this time as a geography lesson as you work with your kids to jot down your road trip route. Using a marker, you can easily review the map to make little dots for locations you wish to visit during your family road trip.
Get Your Vehicle Prepared
Make sure you have a toolkit on hand for extra oil, a funnel, spare tire, jumper cables, and an extra gas can so that you're ready for any minor emergencies that may occur during your road trip with kids. Schedule an appointment for a tune-up, oil change and routine maintenance check for your family vehicle before you venture out on the open road for a family road trip. Following each of these steps to get your vehicle prepared will ensure you have a reduced chance for any mishaps with your vehicle.
Going on a road trip with kids can be a great time to teach your kids how to pack light and learn more about what a need versus a want is. Since you'll be packing up the family vehicle to go on a road trip with kids you'll have minimal storage space. Sit with your kids to review the necessary items to bring along for this family road trip so that you don't end up having too many things in the family vehicle making it difficult to be comfortable during this long trip.
Think About Entertainment
No matter how well you plan this road trip with kids there will be times that they get frustrated from being inside the family vehicle for long periods. This is where having a route planned out via the old school map will come in handy. Use the map for the kids to try to follow the route during the family road trip. This will not only keep them entertained but also allow them to learn more about geography and how to read a map.
(See our Audio Books for Kids list.  These can be great for car trips!)
Prepare Easy Snacks
While traveling on the road during this road trip with kids everyone will begin to get hungry from time to time. This is why it's important to prepare some easy snacks that can sit for long periods in a car or a cooler with ice. In addition to some protein-rich snack options, you'll want to pack plenty of water so that the family can stay hydrated during this family road trip. Consider using one cooler that will fit inside the family vehicle or have each family member pack a small individual size cooler to keep their own snacks and water in during this family road trip.
When it comes to preparing for a road trip with kids the key is to make sure you have a route planned for a fun family road trip itinerary, a family vehicle that's gone through proper maintenance, and some ways to keep the kids entertained during this trip. There are so many fun experiences a family can enjoy during a road trip with kids. From new sights, cultures, and historical landmarks your family road trip will be an absolute blast so as long as you follow my tips to prepare for a road trip with kids.