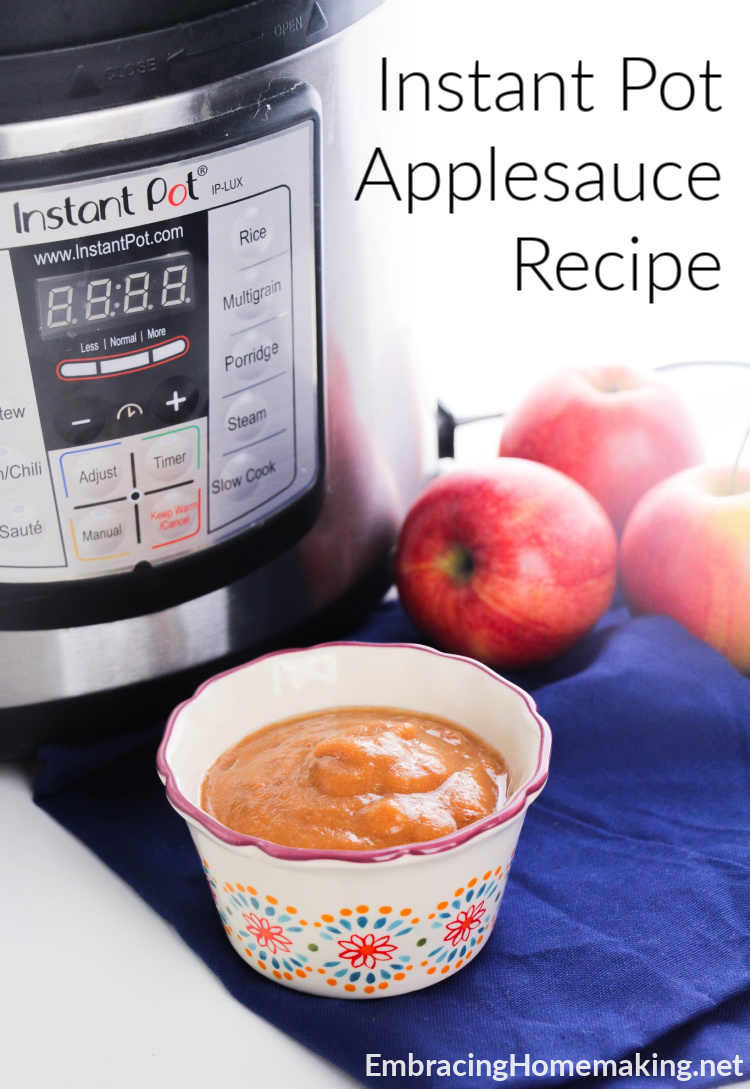 I love applesauce and my family eats so much of it!  I used to make small batches of it when I only had one little one but after my son came along I gave in and began buying it.  Now that my family is eating more and more applesauce (the kids eat it daily with their probiotic mixed in) I wanted to find a way to make it in bulk at home.  My friend Jennifer shared her Instant Pot Applesauce Recipe with me and I'm excited to share it with you.
Ingredients:
-8 apples, chopped (she used a full 3 lb bag)
-1 Tablespoon cinnamon
-1 teaspoon salt
-1 Tablespoon brown sugar
-Juice of one lemon (about 2 Tablespoons)
-1/2 cup water
Directions:
-Place chopped apples in the Instant Pot and toss to coat with all ingredients except water.
-Secure Instant Pot lid and place on manual pressure for 10 minutes, or up to 20 if you want to really caramelize your applesauce.
-Mash up the cooked apples with a potato masher or blend it up in a blender to achieve your desired consistency.
-Taste and adjust seasonings as desired.
I'm just learning to use my Instant Pot (well, mine is a different brand but same concept) for things other than the few pasta dishes I know.  What are some of your favorite Instant Pot recipes?