This Cotton Candy Slime Recipe is an easy peasy slime that uses liquid starch and not a bit of borax. These lovely pastel colors will have you dreaming of cotton candy, unicorns, fairies, and all things princess.  Find out how to make cotton candy slime by scrolling down.  This post contains affiliate links.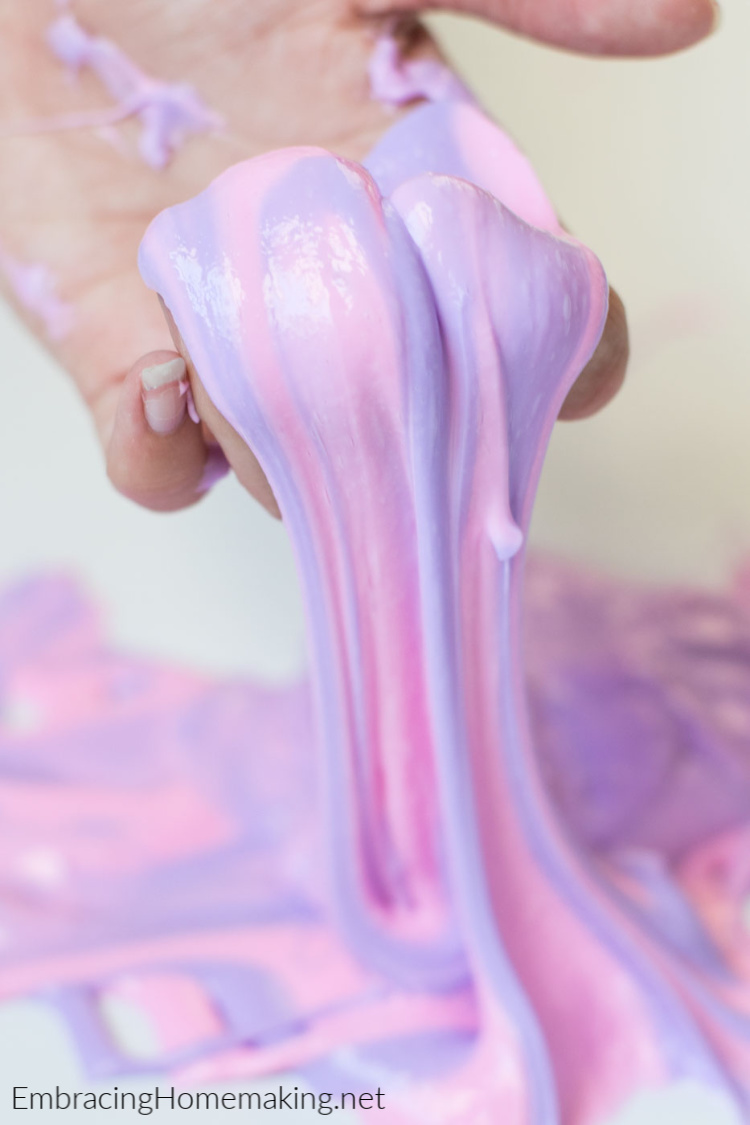 To make this cotton candy slime you'll need:
– White school glue – I buy glue by the gallon on Amazon.  Tiny bottles make small batches and slime is so addicting.  Go ahead and get the gallon size.  Trust me, you'll thank me later.  You can find gallons of glue in stores but with the popularity slime has seen recently it's getting harder and harder to find.
– Liquid starch – This is another thing that has been increasingly hard to find so I order it with the glue online.
– 2 separate bowls (or red solo cups but I prefer bowls)
– 2 spoons (or wooden craft sticks but I prefer regular kitchen spoons)
COTTON CANDY SLIME EASY RECIPE WITH LIQUID STARCH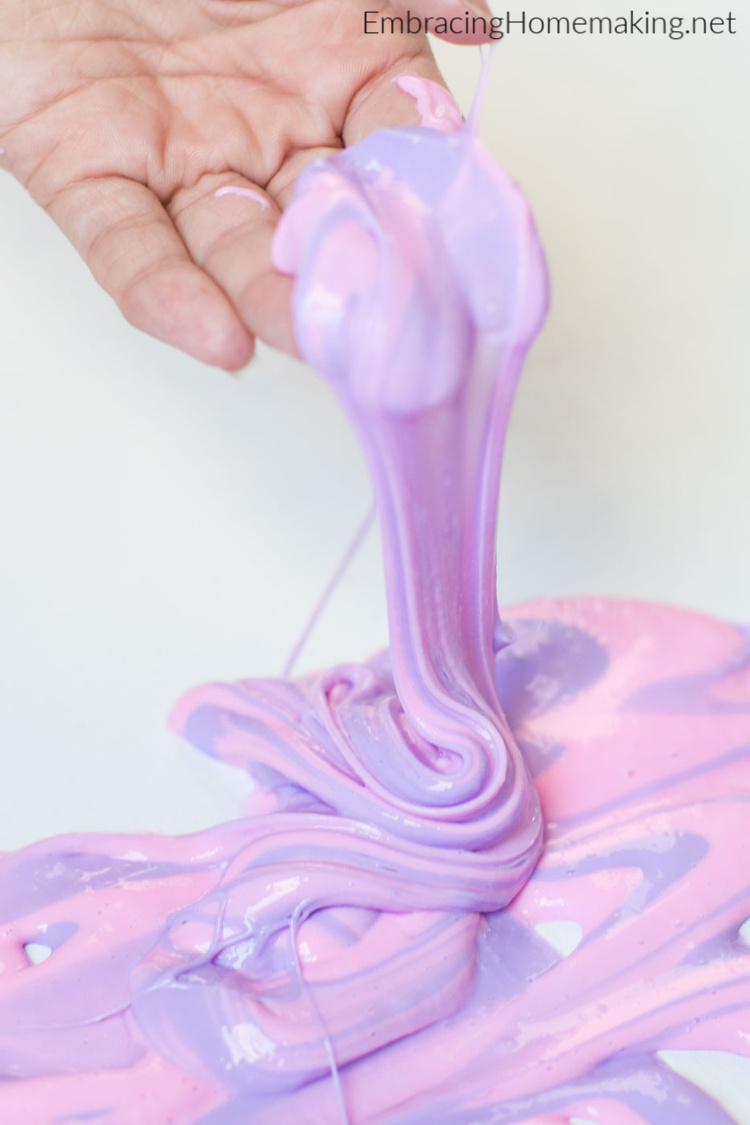 A FEW QUICK SLIME REMINDERS BEFORE WE GET STARTED MAKING SLIME: Slime is a science project.  It can be absolutely fun to do with kids and teach them about the bonding process that's happening.  …but because it's a science it is a little messy and requires patience.  Take your time, experiment with different amounts and you'll have wonderful cotton candy slime.  Also, don't let the name fool you, this slime is NOT edible.  Do not eat it.  Please make sure children are supervised and don't allow children to play with it that may put it in their mouths.
You'll want to mix each color in it's separate bowl.
Pour approx 2 cups of white glue
 into each bowl.  You don't have to measure it, just guesstimate.  Use as much glue as you want to have slime.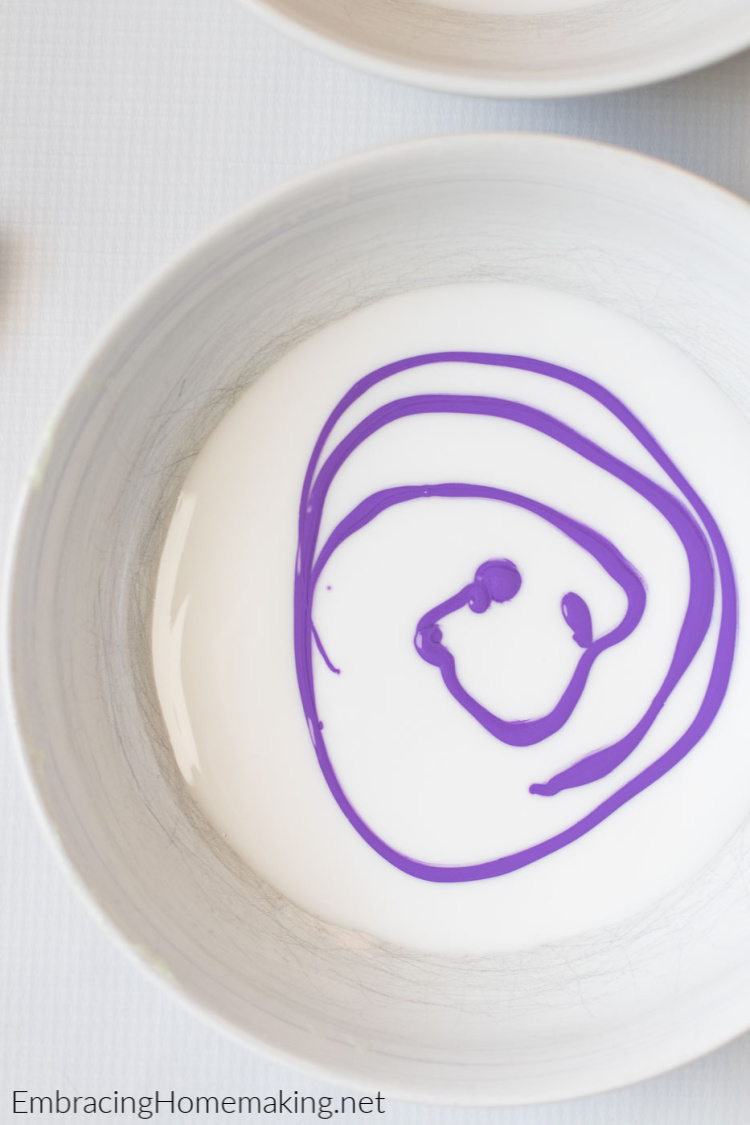 Add your paint.  Mix.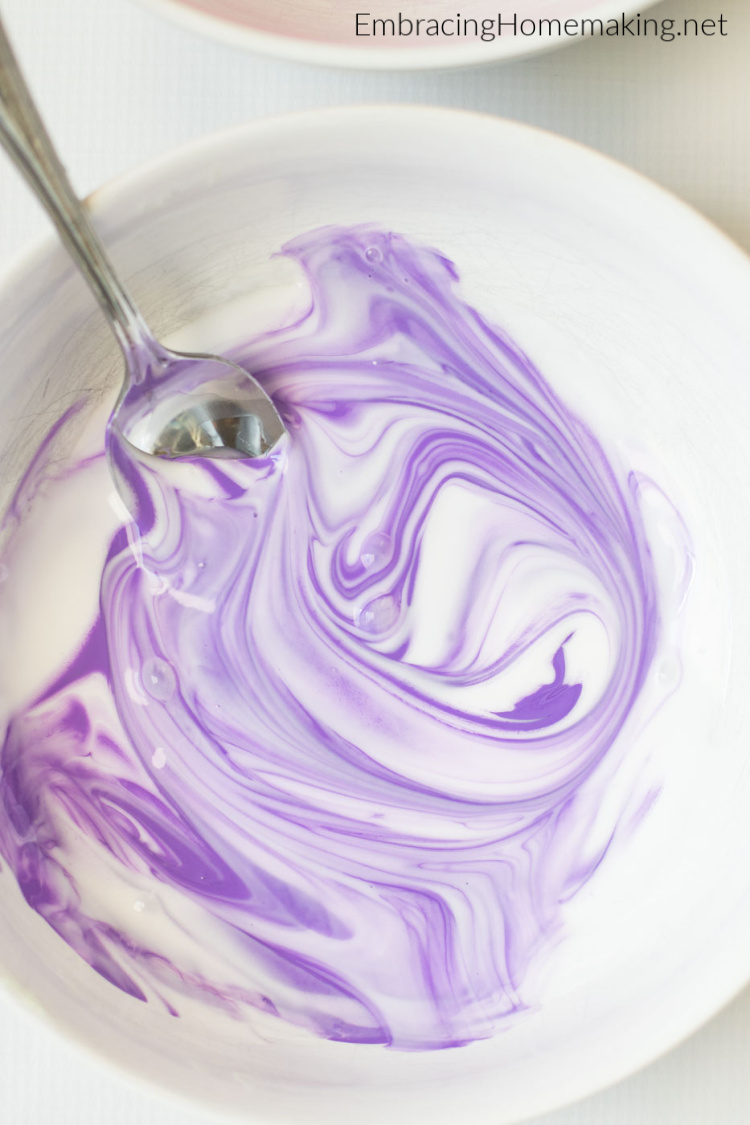 I know you don't need a visual of mixing the paint but I just love how pretty this step is!  Once mixed if the color isn't what you desire, add more.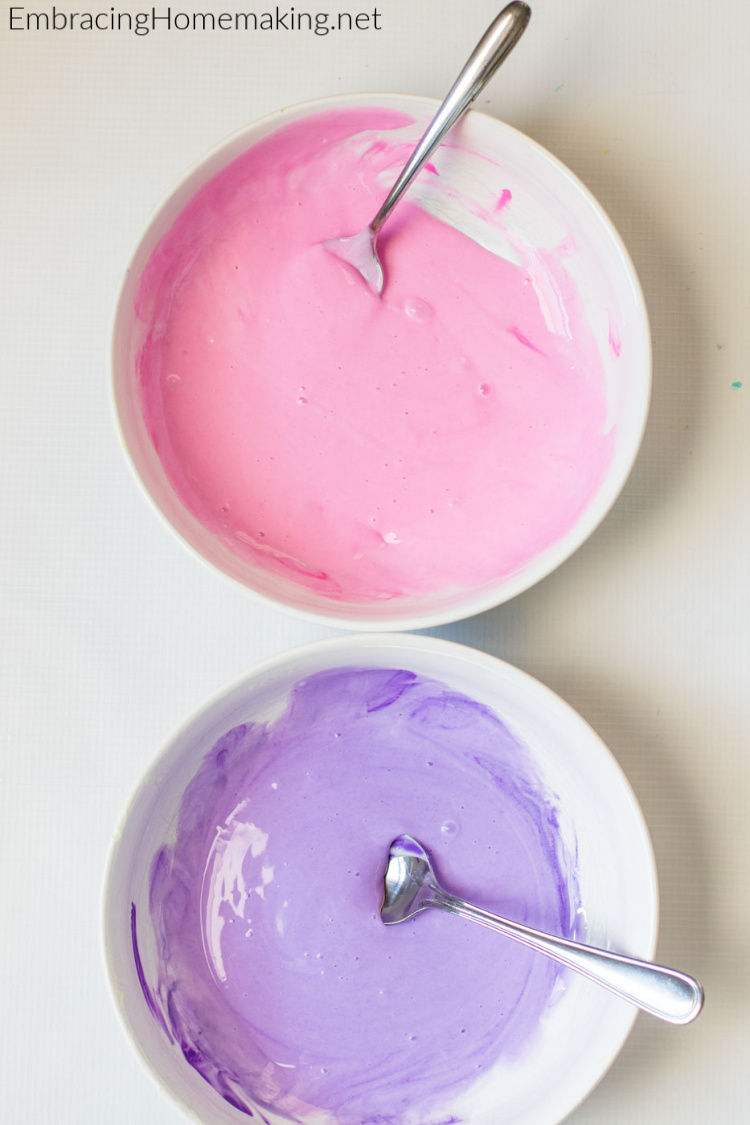 Once you have your colors just like you want them to be you can move onto the starch.  Please note that spray starch is not the same thing as the liquid version.  Use liquid starch.  Pour in approximately 2-3 Tablespoons and stir.
Personal Tip: I find that big jug of starch hard to control so to avoid pouring too much I pour a small amount into a small bowl and spoon out tablespoons full as needed.  It makes life easier for this clumsy person so I'm sharing in case any of you can relate. 🙂
Stir your mixture for a few minutes to get it all mixed up then take it out and begin kneading it with your hands.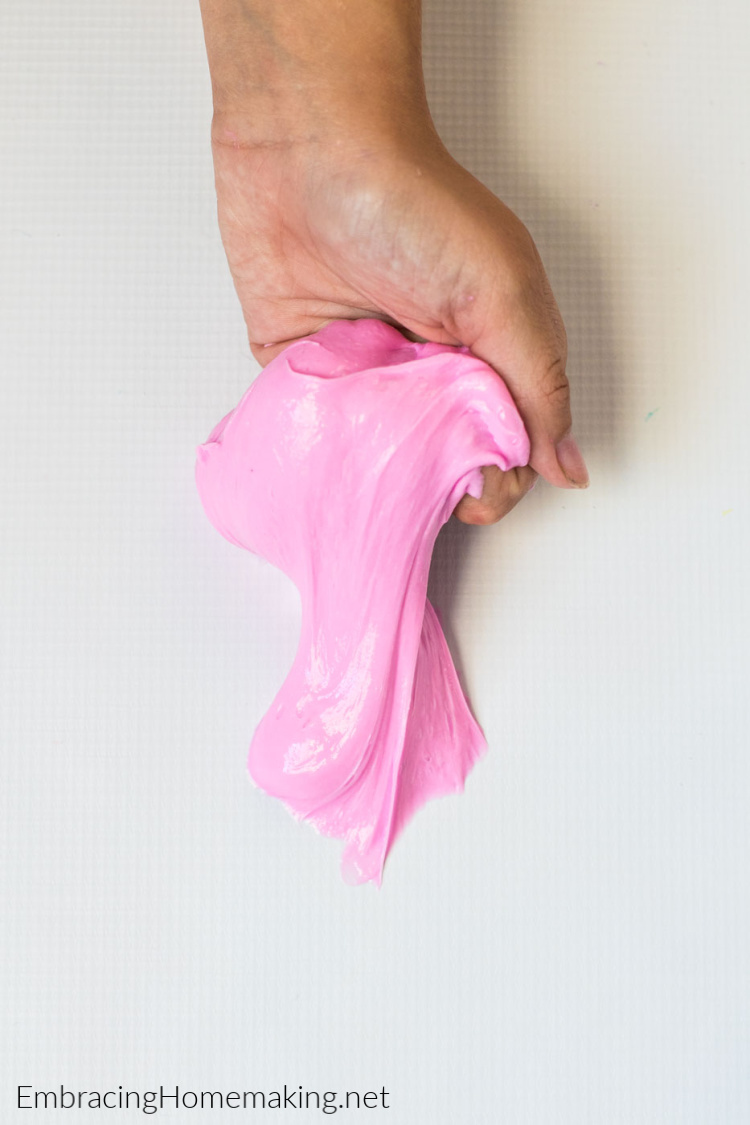 If it's still incredibly sticky and is sticking to your fingers add a little more starch.  This is another reason I like to pour the starch into a bowl!  The bowl makes it easy to dip my slime into, knead a little, dip, knead, dip, knead, etc.  Once you get the consistency you like you are golden!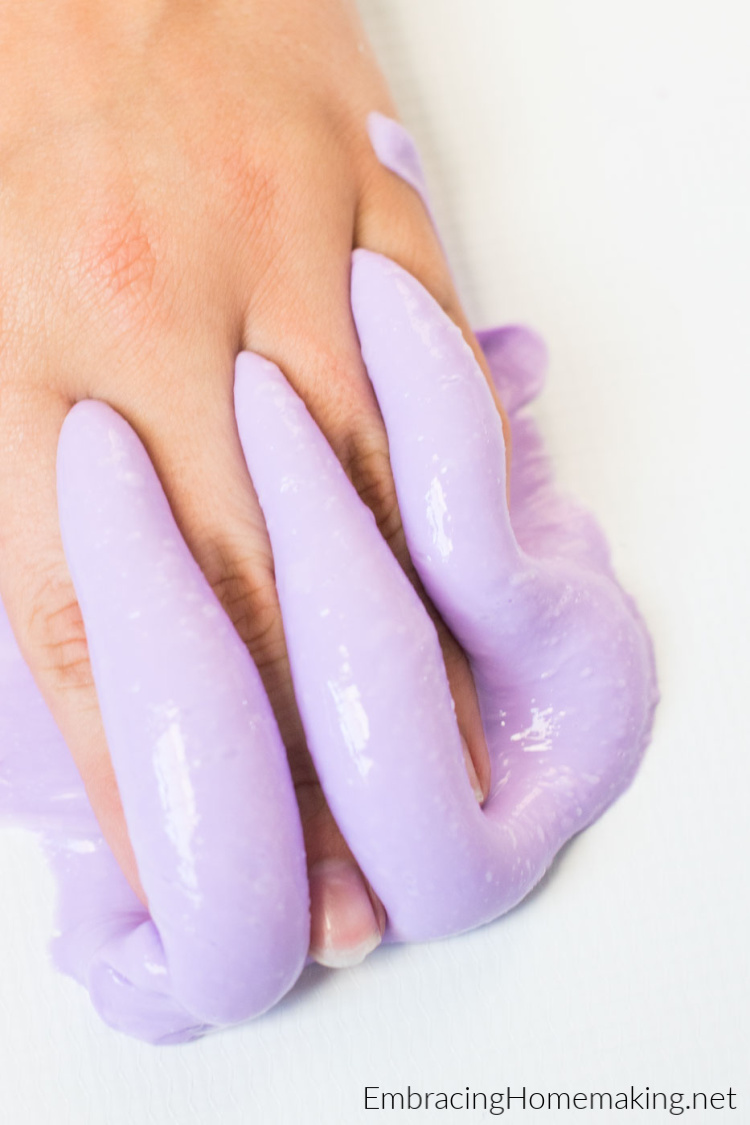 Slime is such a great sensory activity for kids!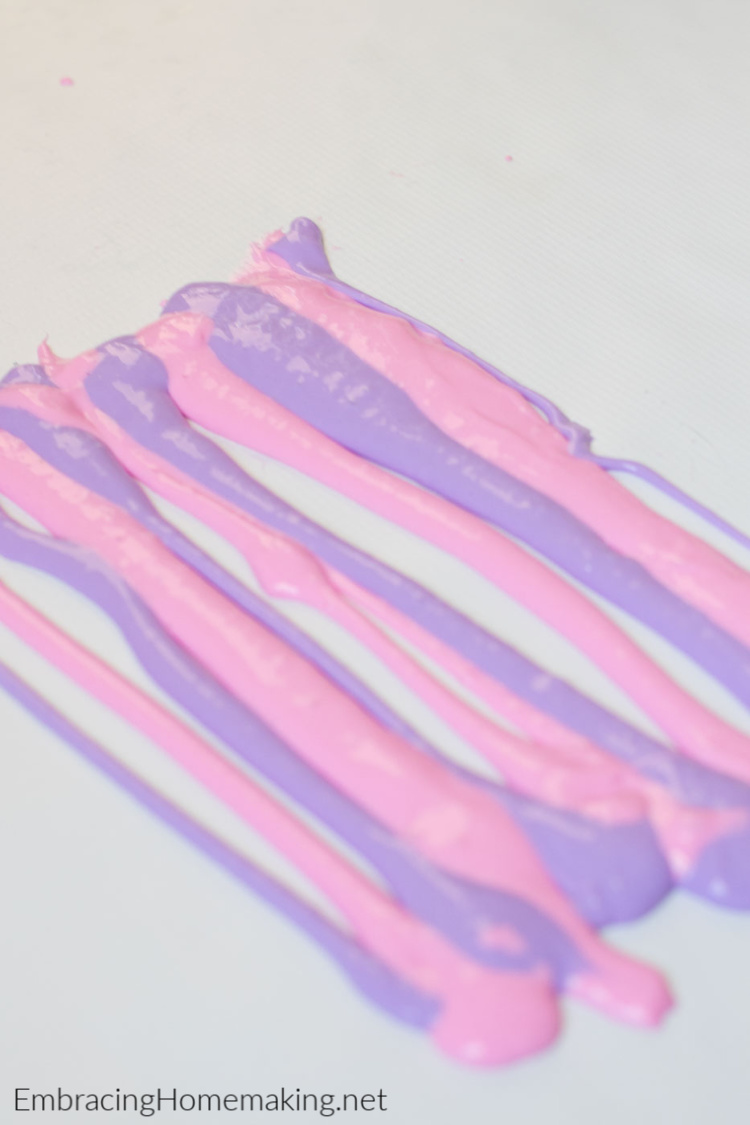 Mixing Slime Tip: Don't mix all of your pink and purple up at once.  Mix the slime in smaller batches to enjoy the activity longer.  I've found that it's fun for kids to get to experience the colors mixing and melding over and over…or maybe you just want to have a set of colors to mix for yourself along with your kids!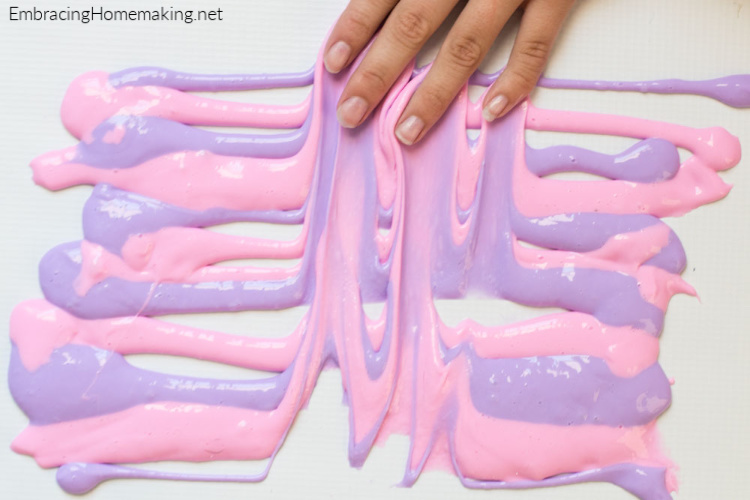 Look how fun!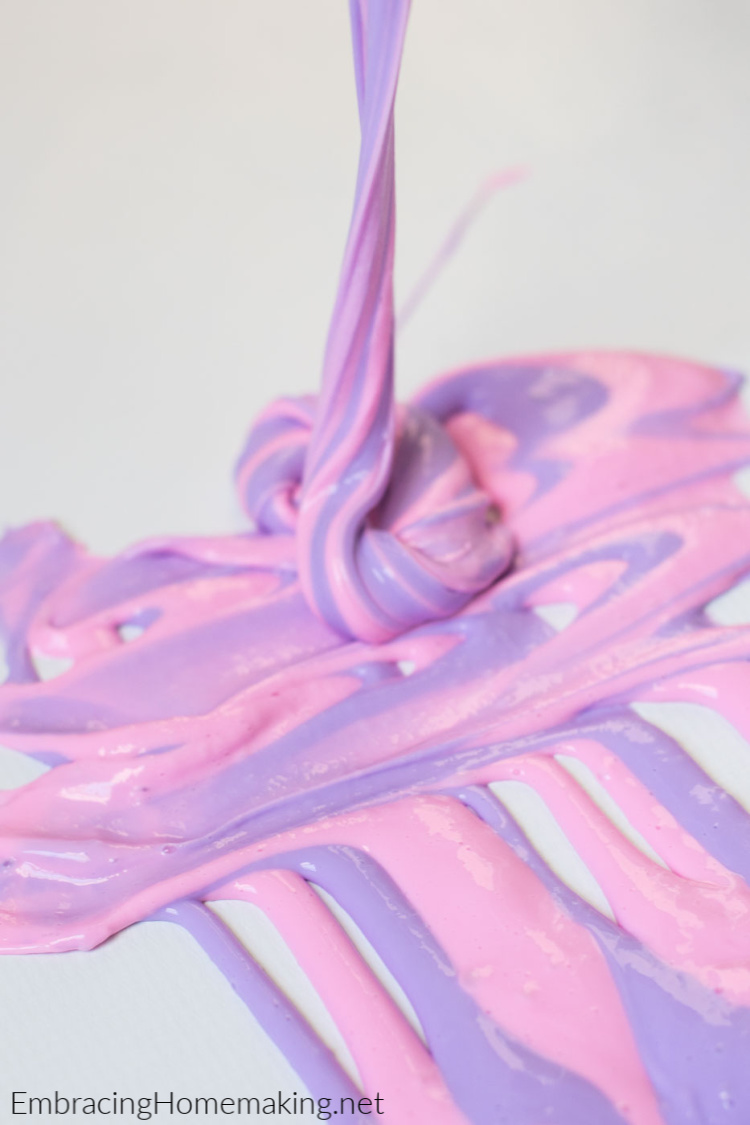 I hope you and yours enjoy making slime together as much as my family does.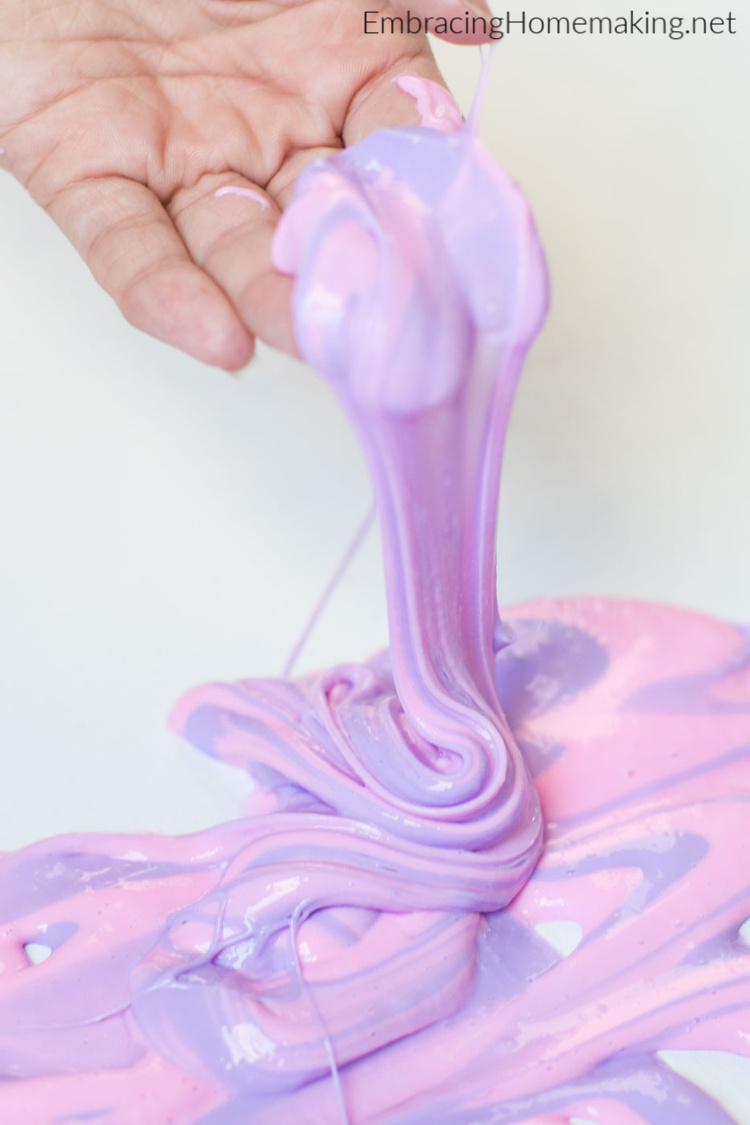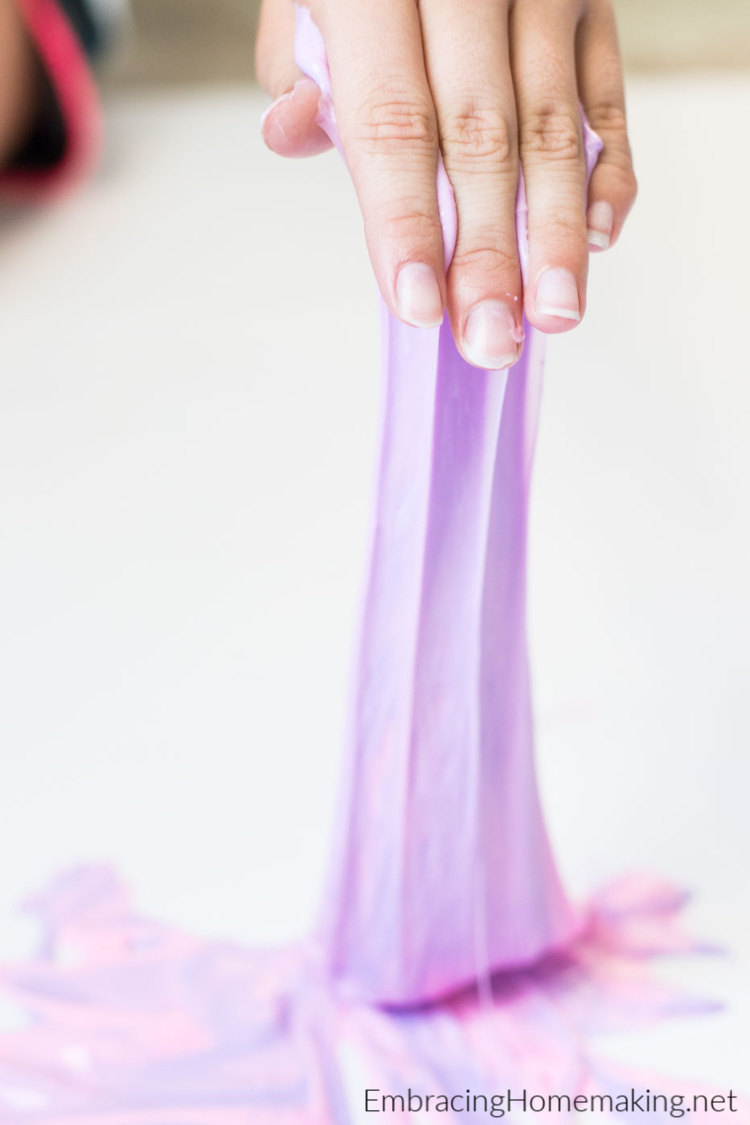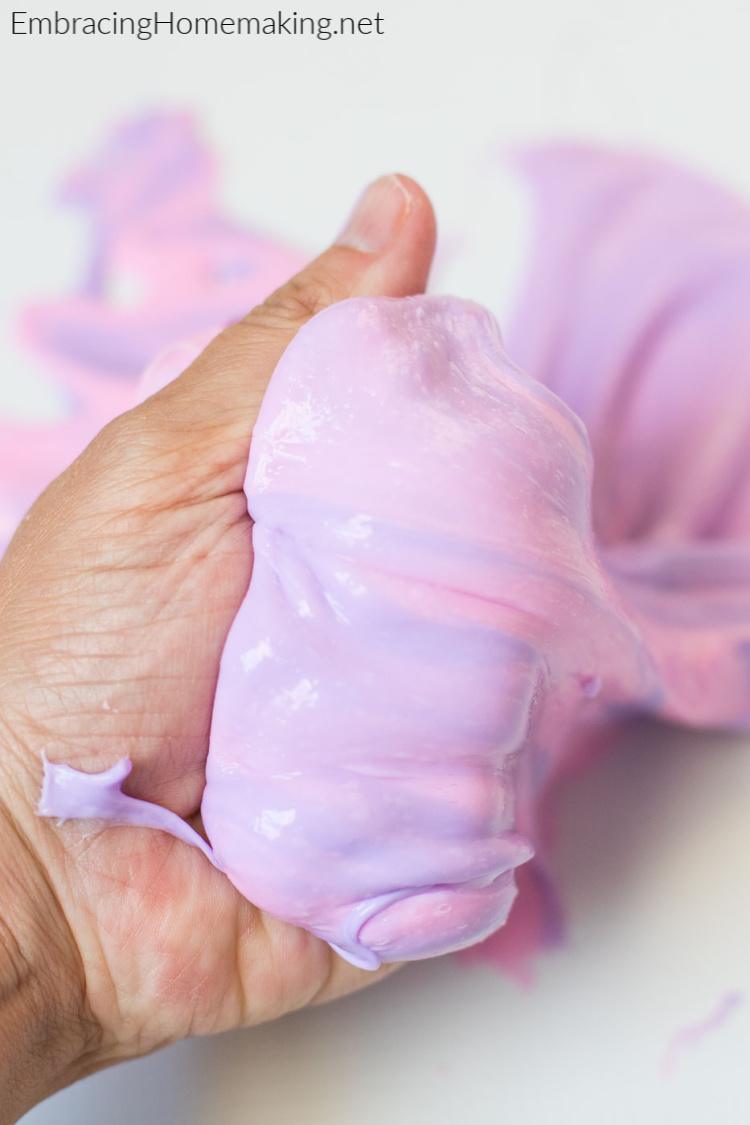 Do you love this homemade slime recipe and want to see more?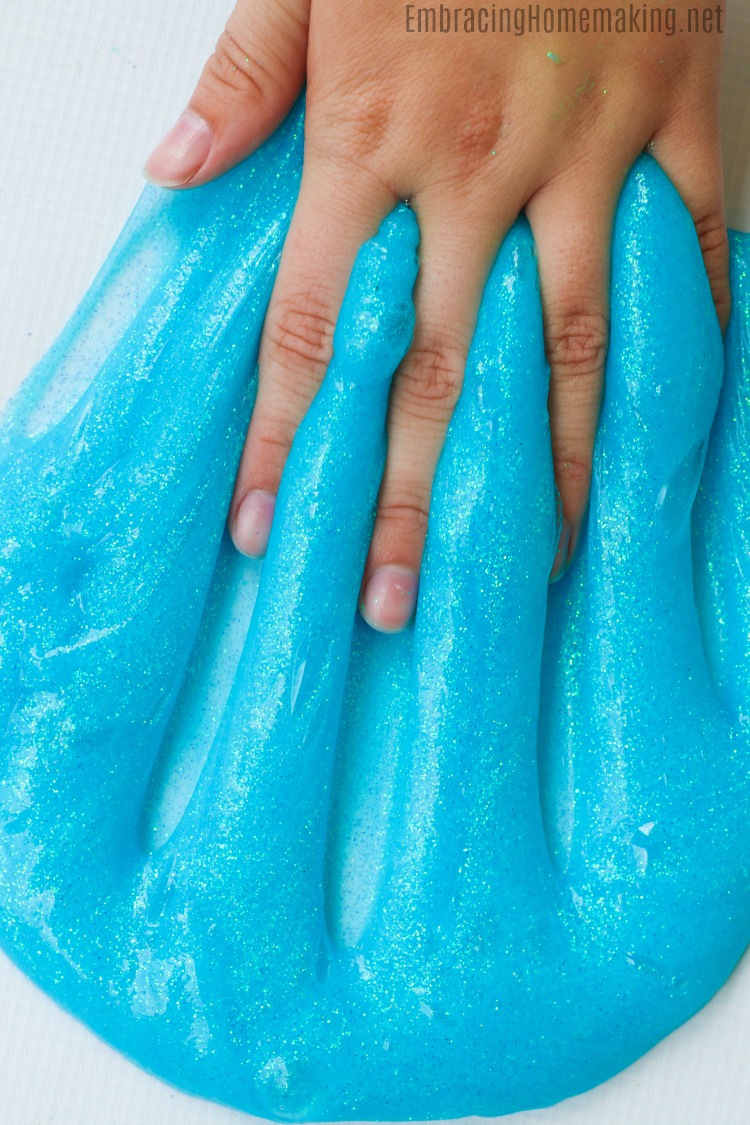 Try this Ocean Slime Recipe!