Sometimes we find ourselves living in a small home or even a large home that has small bedrooms. Whether you are looking to organize a child's room or an adult's room, organizing your small room couldn't get any easier with these tips.  This post contains affiliate links.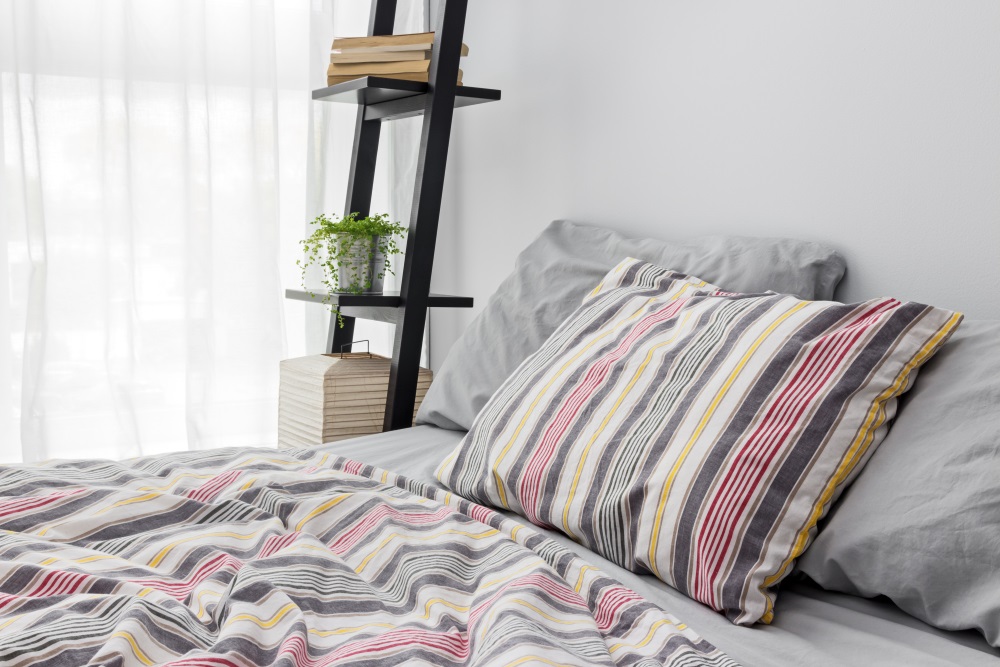 Teacups and Saucers
These no longer used teacups or saucers make for great jewelry organization. If you have a nightstand or a dresser that is stocked full of jewelry everywhere, make use of teacups and saucers to creatively store the jewelry in a safe place without looking cluttered. You can pick up these items at a thrift store or from your kitchen cupboard.
Under Bed Drawers
There are many bed frames available on the market these days that have drawers built into them. If you have a regular bed frame, you can easily add those plastic storage bins underneath the bed too. Learn to utilize the underneath of bed area for storage space. This is the perfect place to store clothes, blankets, sheets or toys.
Step Ladder Nightstand
While the average nightstand offers perhaps one shelf and one drawer, using a step ladder nightstand will utilize more shelf space. This is the perfect way to organize your small bedroom so that your alarm, electronic devices, and even a lamp are all in one place that takes up as much space as a nightstand would take up.
Hanging Laundry Bag
There is a great way to store dirty clothes or clean clothes that aren't yet folded, the hanging laundry bag.  If you have a door on your small bedroom, you can easily hang an open laundry bag hamper on the back of your door so that you can put your clothing in an area other than the floor.
Toy Chest Storage
With a small bedroom for kids, you will have to find a creative way to store those toys. Using a toy chest storage in their bedroom that is either built into a closet, a wall or used on the side of their bedroom for storing toys as well as a top shelf for a play area.
There you have it a few ways you can easily organize your small bedroom without stressing out. Each of these tips should guide you forward in your mission to get that small bedroom organized.